Culture Chanel at Guangzhou Opera House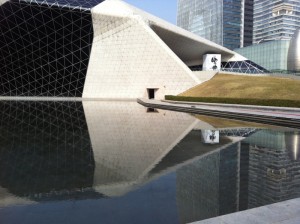 After Shanghai, Beijing, the exhibition Culture Chanel is now presented at the Guangzhou Opera House in collaboration with the Guangdong Museum of Art and the Guangzhou Opera House . Culture Chanel reveals the universe of Mademoiselle Chanel through her creations, icons, literary and artistic inspirations. This exhibition, which was created around the backdrop designed by Picasso for the Ballet Le train bleu in 1924, shows how Chanel and artists such Serge Diaguilev, Jean Cocteau, Henri Laurens and Picasso invented a totally new language that left a deep and lasting mark on the 20th century.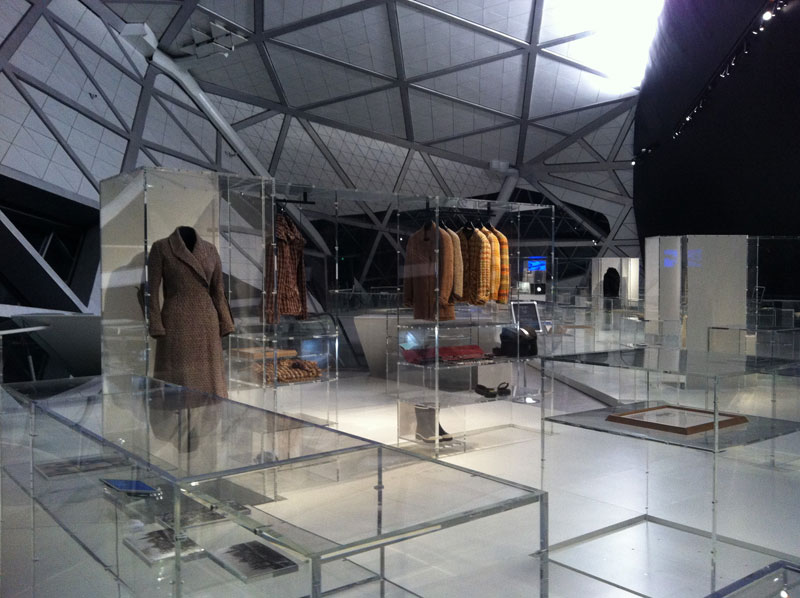 Main exhibition space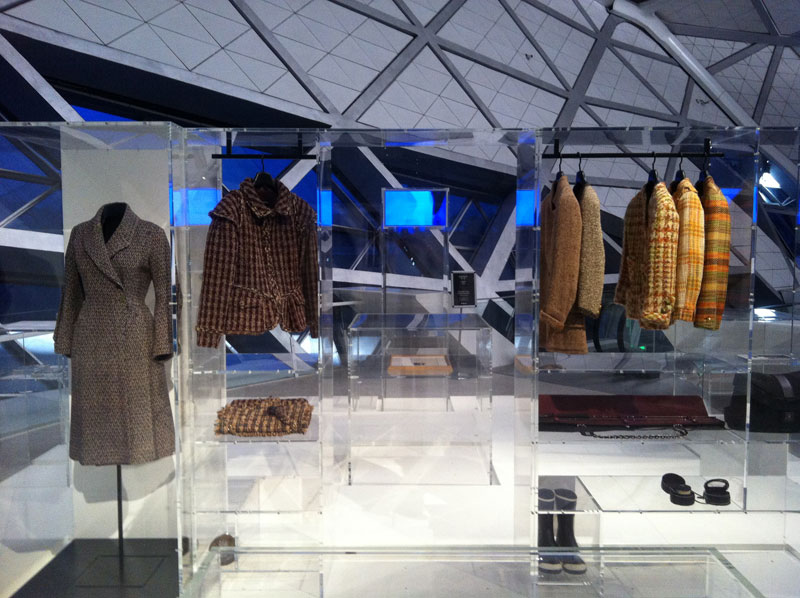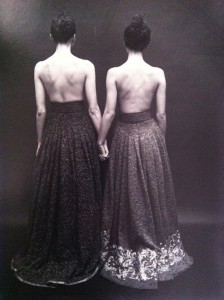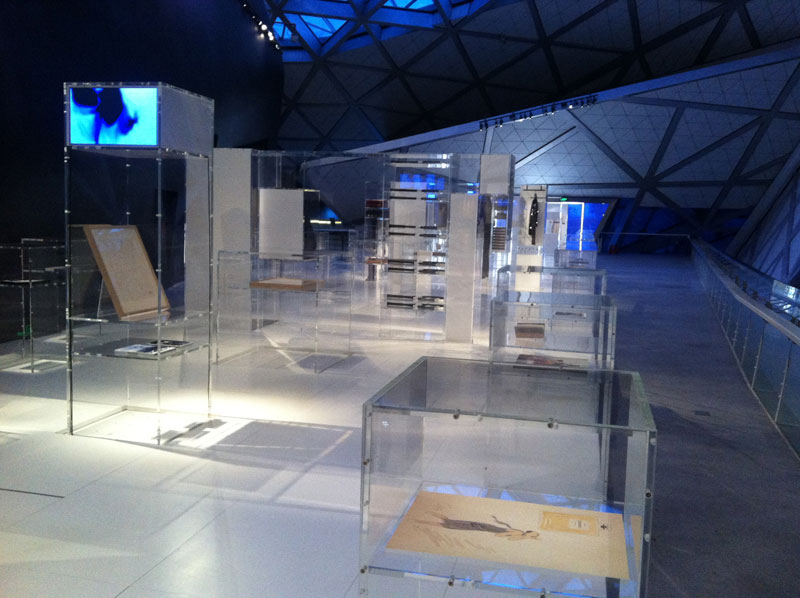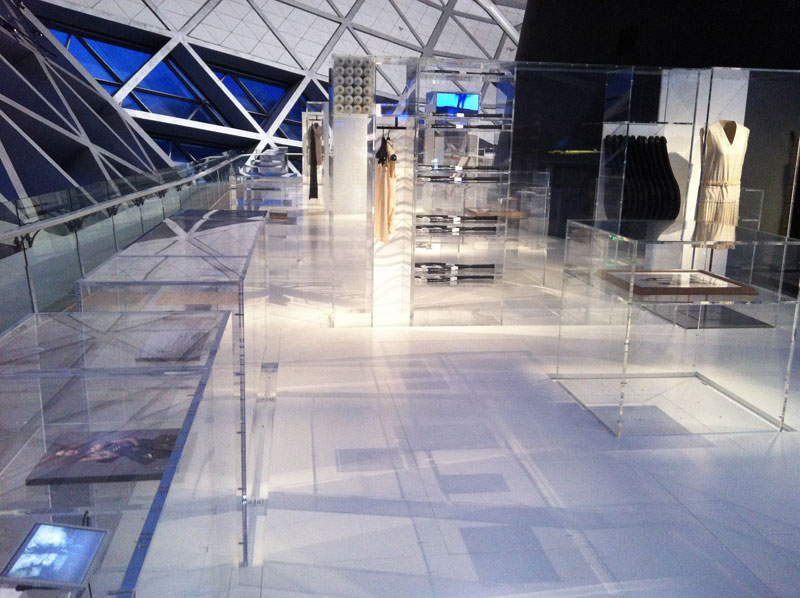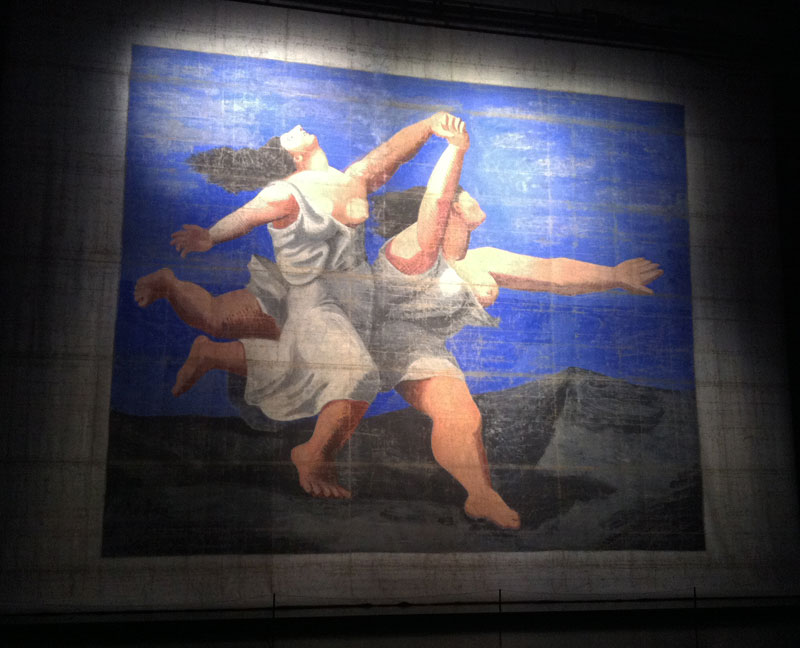 Backdrop "Le train bleu" by Picasso on display in the auditorium of the multifunctional theater.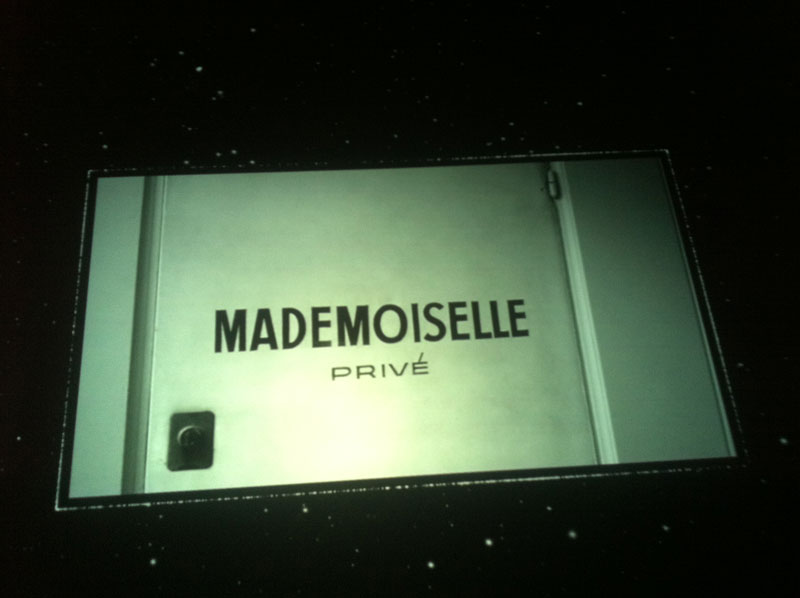 Photo of the Multitouch table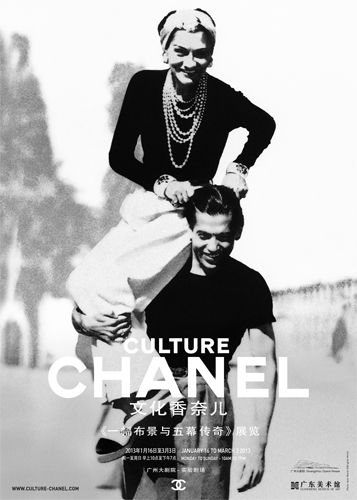 Date: January 16th to March 3rd 2013
Opening hours: Monday to Sunday 10 am to 7 pm (last entrance at 6pm), Free admission & audioguide upon presentation of valid ID
Venue: Guangzhou Opera House Multifunctional Theater
Address: No 1, Zhujiang Xi Lu, Zhujiang New Town, Tianhe District 510623 Guangzhou, China (cf Map)
Tel: +86 20-38392888 38392666
More links:
Video  of Picasso backdrop's set up
Retail Design Culture Chanel the exhibition guangzhou