《Smog by night》by David Ancelin at Jiali Gallery Beijing
« Smog by Night : David Ancelin Solo exhibition»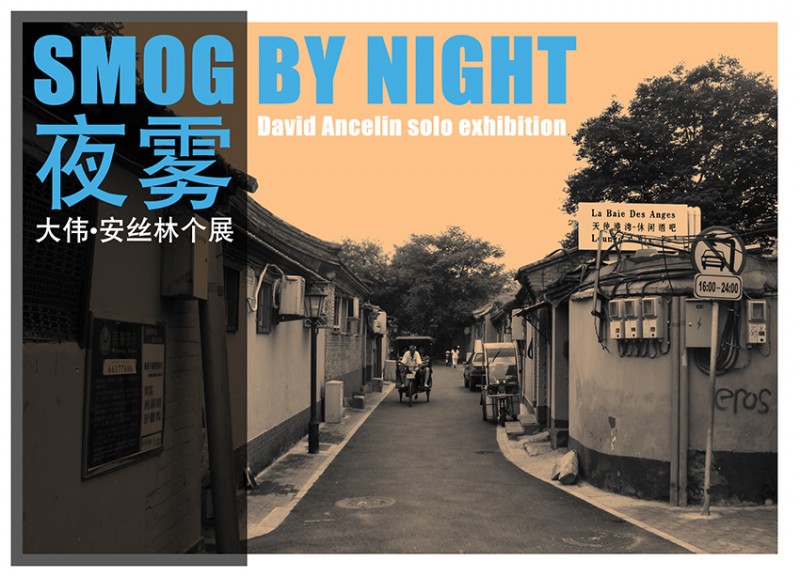 China Art Management is glad to present in collaboration with Jiali Gallery Smog by Night : David Ancelin Solo exhibition from September 14th till October 19th 2013.
David Ancelin is a French artist.  Born in 1978, he graduated from Villa Arson (France) in 2005. Currently he lives in Paris and is teaching silkscreen printing at the Toulouse Fine Arts School.
In 2007 he was invited by Anthony Huberman to show his Installation Avis de Grand Frais as part of the exhibition  M, Nouvelles du Monde Renverse  at Palais de Tokyo in Paris. In 2008, for his solo exhibition at Monnaie de Paris he presented his sculpture Flipper.
His project Deep Blue, a protean and multiple part installation, will be presented at Palais de Tokyo in November 2013 at the occasion of the exhibition of Push Your Art contest organized by Palais de Tokyo and Orange
His work is part of the Mamco collection in Geneva as well as several private collections.
After an initial stay in Beijing in 2009, David returned to China to continue his work, producing new works during a month and a half residency at Jiali Gallery in August 2013. He will present two series that  form the backbone of the exhibition: Smog and By night, consisting of large screen prints on stainless steel plates and small paintings on paper. Other works produced on site will be presented to complete a multi-faceted exhibition set up.
The entire exhibition is built around the relationship between original images and their changes through usurpation, manipulation, blur, fabrication, and remodeling the reproduced image…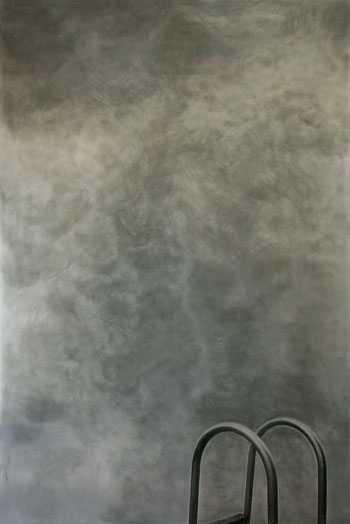 Swimming Pool (série Smog)
sérigraphie sur plaque d'aluminium, polish
200/300 cm
coll. privée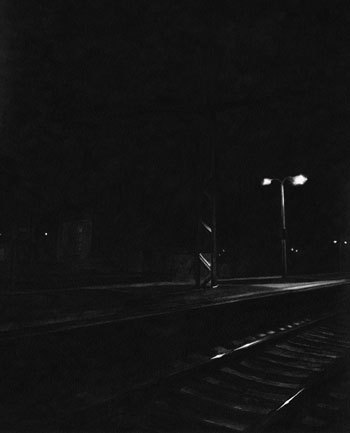 sans titre (série By night)
acrylique sur papier
30/40 cm
coll. Mamco Genève, Suisse
Article in Blouin Art Info and more works: Q&A: David Ancelin on Printing Beijing's Smog and Nights –
Exhibition Date: September 14 – October 19, 2013
Opening: September 14th from 4 pm to 8 pm
Venue information: 
Jiali Gallery 家里画廊
4 Beijixiang hutong, Dongcheng, Beijing | 北京市东城区北吉祥胡同4号 | www.jialigallery.com |
Gallery's opening time: Thursday, Friday, Saturday 14:00-19:00 and by appointment. Admission free.
Directions and Map :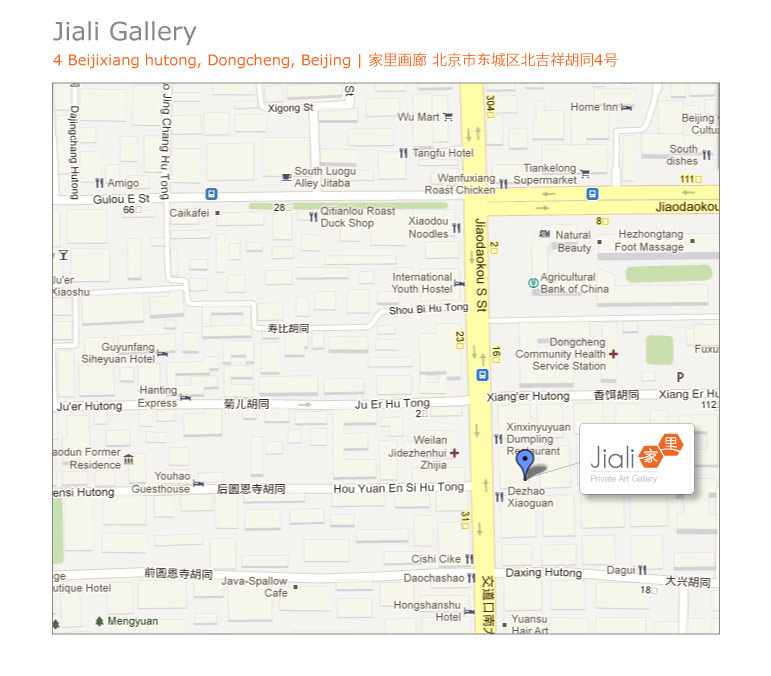 For any enquiry please contact: 
contact@china-art-management.com
Published in :
Visual art
Tags:
2013
,
Beijing
,
China Art Management
,
collection
,
contemporary art
,
David Ancelin
,
exhibition
,
French Artist
,
painting
,
sculpture
,
silkscreen