M+ Museum : an exhibition of Uli Sigg Chinese Art Collection
At the occasion of Art Basel "M+ Sigg Collection: Four Decades of Chinese Contemporary Art" was presented at the M+ museum in West Kowloon. The M+ Sigg Collection is an extraction from Swiss collector Uli Sigg's unique collection. The Sigg Collection is universally recognised as the most important collection in the world of Chinese contemporary art from the 1970s to the present.  Here a selection of the artworks on display: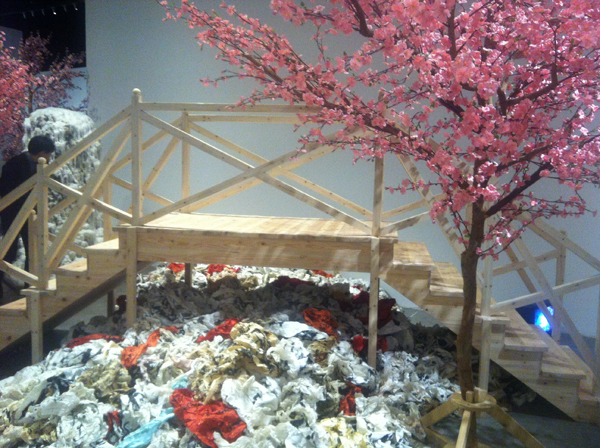 Yang Jiang Group Calligraphy Garden 2004 Installation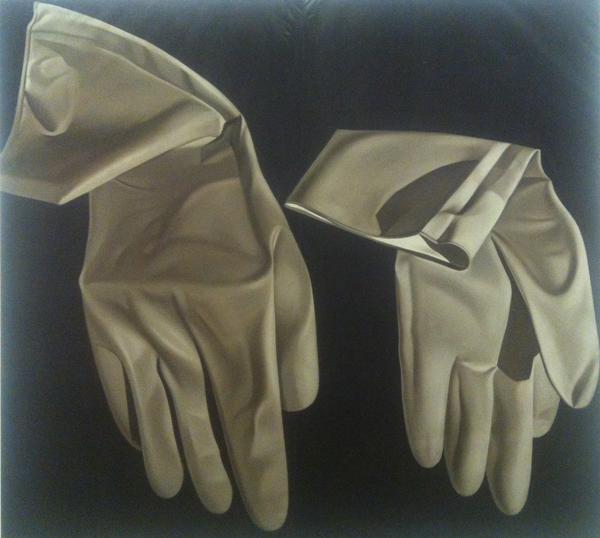 Zhang Peili X? Series N°4 1987 Oil on canvas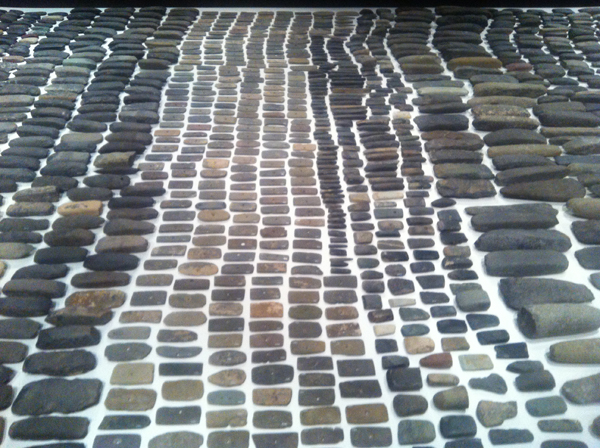 Ai Weiwei Still life 1995-2000 Installation (3600 stone age axes)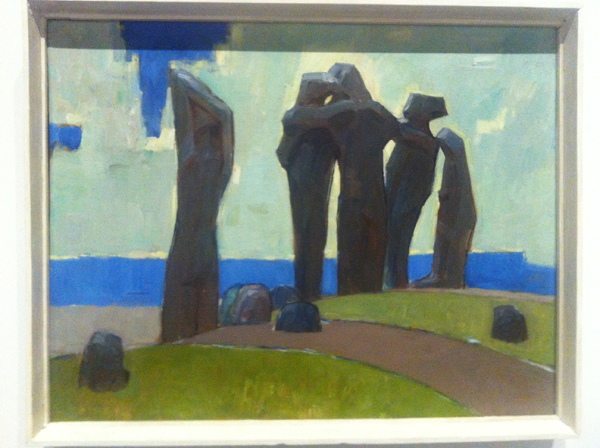 Huang Rui Yuanmingyuan rebirth 1979 oil on canvas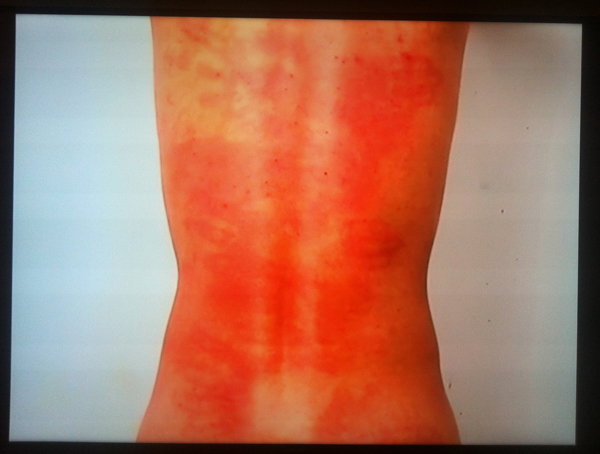 Xu Zhen Rainbow 2005 video 3mn 13s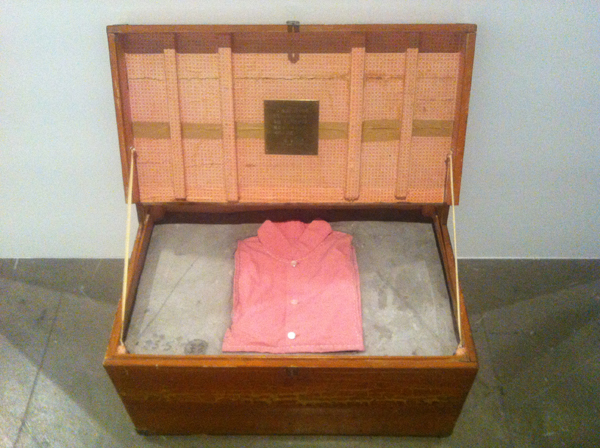 Yin Xiuzhen My Clothes 1995 Wooden box clothes cement 38x67x44cm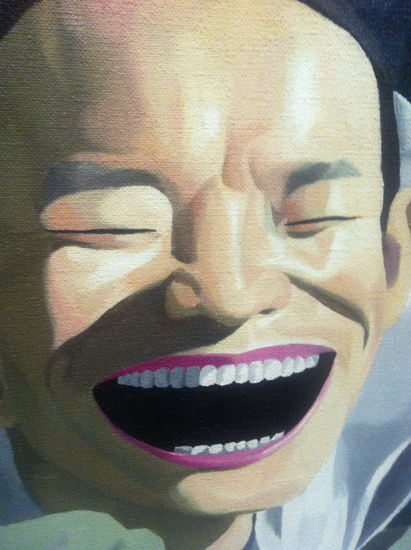 Yue Minjun's painting detail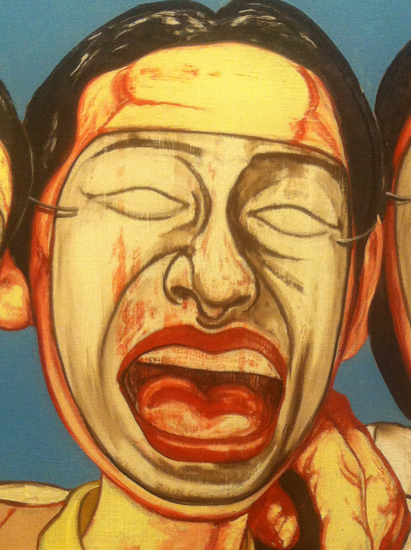 Zeng Fanzhi Rainbow 1997 oil 195x115cm (detail)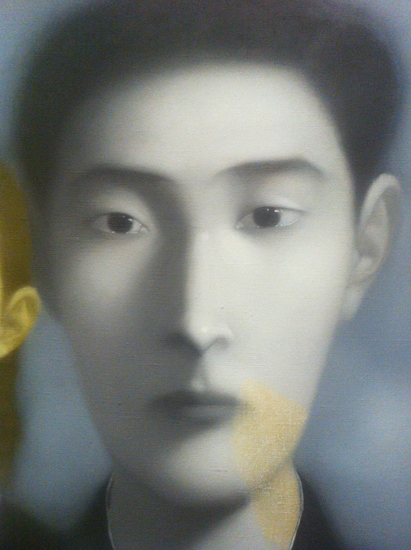 Zhang Xiaogang Bloodline series 1998 oil on canvas 147x189cm (detail)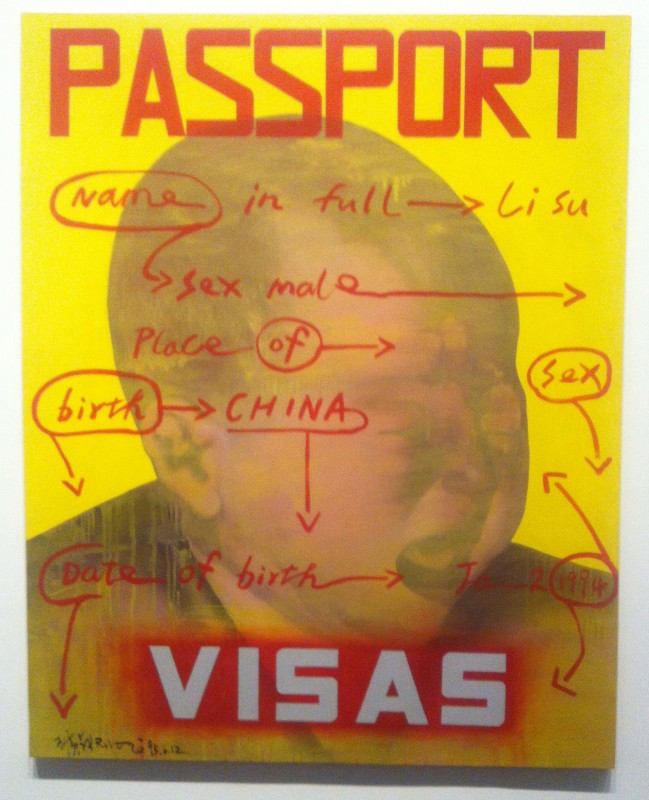 Wang Guangyi visas 1997 Oil on canvas 150x120cm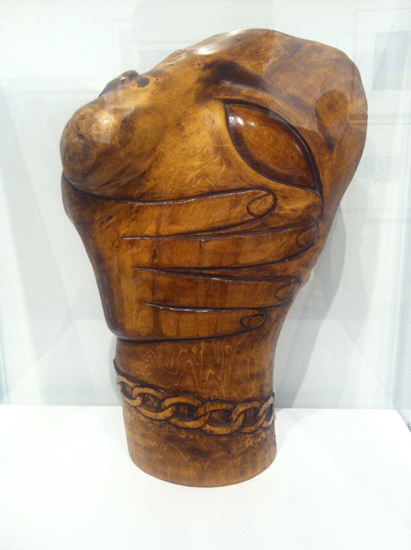 Wang Keping Chain 1979 Wood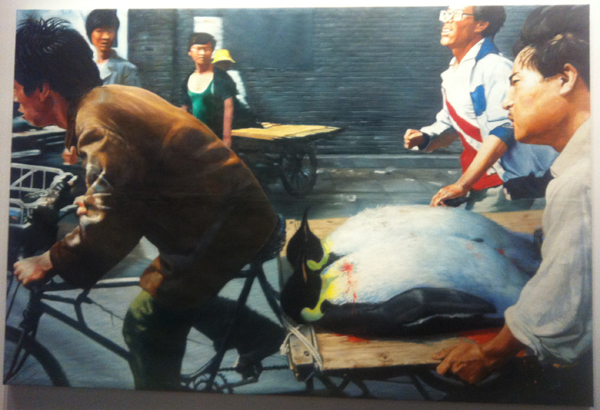 Wang Xingwei new Beijing 2001 Oil on canvas 200x300cm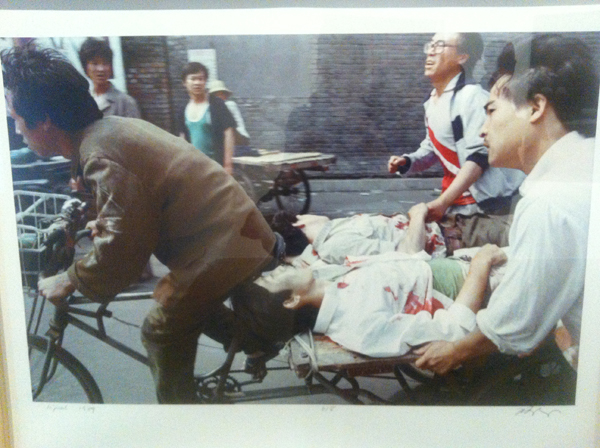 Liu Heung Shing Photo of A tricycle cart driver peddled wounded people to a nearby hospital on June 4, 1989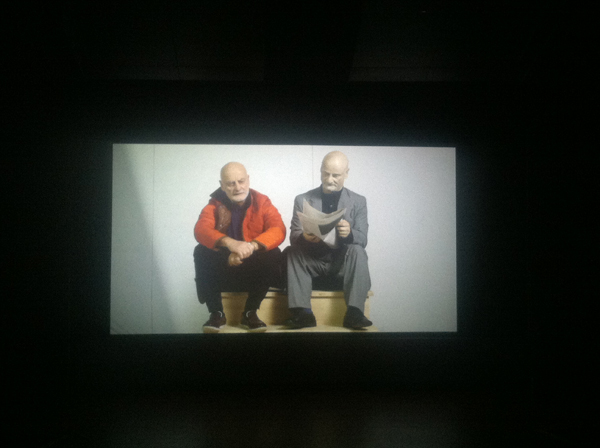 Still from "The Chinese Lives of Uli Sigg" documentary directed by Michael Schindhelm and which was projected in the exhibition center auditorium at the occasion of Art Basel within a video programme curated by Li Zhenhua.
Published in :
Visual art
Tags:
2016
,
Ai Weiwei
,
Chinese artist
,
collection
,
contemporary art
,
hong kong
,
Huang Rui
,
Uli Sigg
,
Wang Guangyi
,
Wang Keping
,
Zhang Xiaogang