Passage: Inan Wang's exhibition part of Photospring festival opening on 21th of April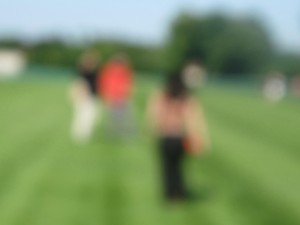 Date: April 21 – May 1, 2012
Venue: Espace Olivier Modr
CCD300, Caochangdi, Chaoyang, Beijing
everyday from 10:00 to 18:00
Opening: May 5, 16:00
Date: May 5 – May 27, 2012
Venue: Jiali Space
4 Beijixiang Hutong, Dongcheng, Beijing
Thursday, Friday, Saturday from 14:00 to 18:00 and by appointment
Inan Wang's photographic works melt the generalizations and connotations of Far Eastern painting;
as well as the color, composition, and rhythm of Western modern art. Thus, Wang discovered the
perfection and clarity of the object itself, while focusing on atmospheric and visual effects and a
sense of chance and movement.
The viewer is moving, or the object being viewed is moving. The viewer is moving horizontally, and
the object being viewed stands still. When the viewer stands still, the object being viewed moves up
and down. The eyes see the object for just a moment. From the press of the shutter release to the
production of the photograph, the image is the continuation of that moment and a process of
movement. This represents uncertainties, accurate visual effects, as well as more space for the
imagination. Although images are static, they still continue to interact with the viewer. Passage
symbolizes the artist's creative forms as well as the artist's particular lifestyle.
电话/Tel: + 86 138 1022 9370
邮件/ Email: daphnemallet@gmail.com
http://oliviermodr.com
http://www.jialigallery.com/
时间:2012年4月21日——5月1日
地点: Olivier Modr 空间
北京市朝阳区机场辅路草场地300号
每天10:00到18:00
家里空间开幕、开业酒会:2012年5月5日16:00
时间:2012年5月5日——5月27日
地点: 家里空间
北京市东城区北吉祥胡同4号
星期四,星期五,星期六14:00到18:00(需要预约)
王一囡的摄影作品融合了东方绘画的概括和含蓄,以及西方现代主义的色彩、结构和韵律,发现了物
体本身的完美性和清晰性,更注重一种气氛和视觉效果,一种偶然性,和对运动感的捕捉。
观看者在移动,或者是被观看者在移动;观看者在平行
移动,被观看者在静止中;观看者在静中,被
观看者在上下移动。当眼睛看到对象的瞬间,从手按动相机的快门到最后成像,其实照片上的图像是
一个瞬间的连续,一个运动的过程。这形成了最后不确定的也是准确的视觉效果和更多的视觉想象空
间。尽管图像是静止的,它们仍可以继续与观看者进行交流。
《路过》既象征艺术家的一种艺术创作形式,也是她当下的艺术生活方式。