Rehearsal at Tai Kwun Contemporary in Central Hong Kong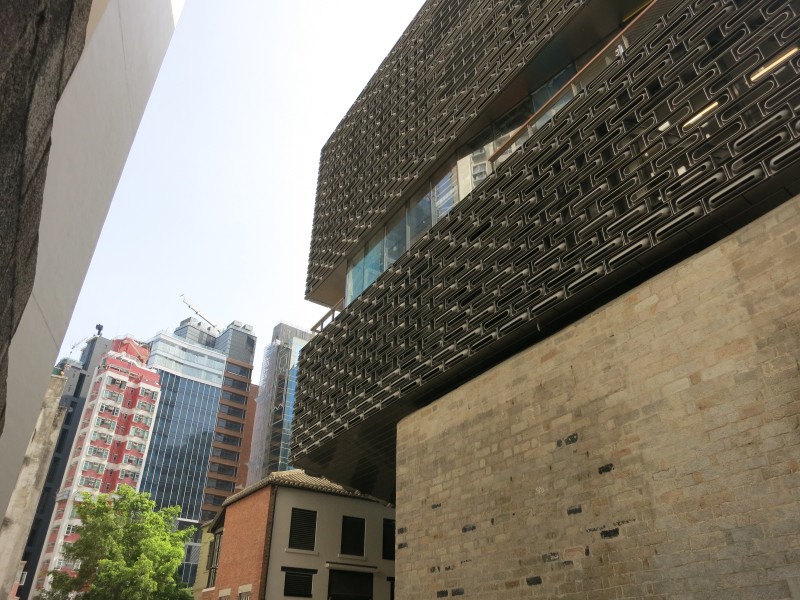 During Art Basel Hong Kong, the under construction Tai Kwun Contemporary opened its doors to a limited number of guests.  Located in the heart of Central, Tai Kwun Contemporary presented "Rehearsal" a show displaying works by national and international artists.
Dedicated to presenting contemporary art exhibitions and programmes as platforms, the non-profit art centre directed by Timothy Calnin, is an important part of the restored Central Police Station compound.
A broad multi-disciplinary residency programme will also be established, with five studios available and open to both international and Hong Kong-based art and heritage practitioners. The Hong Kong new art place's official opening is scheduled for next summer.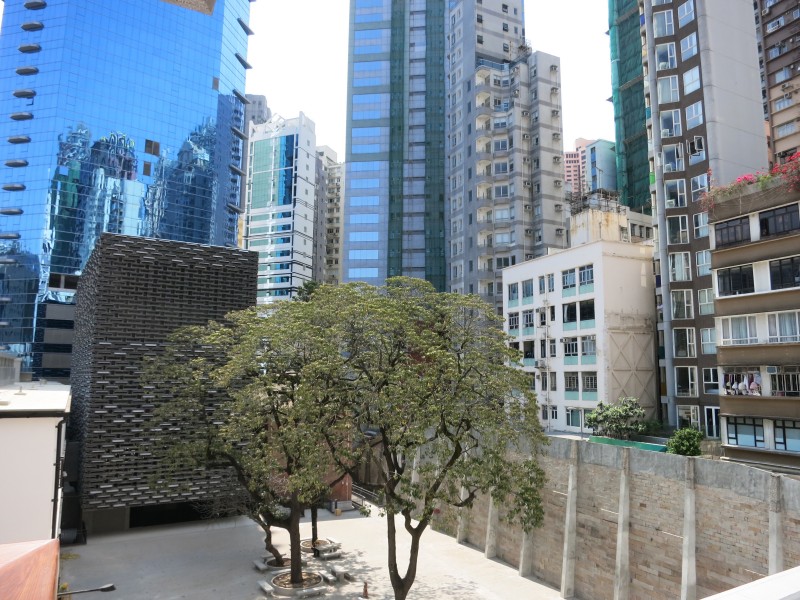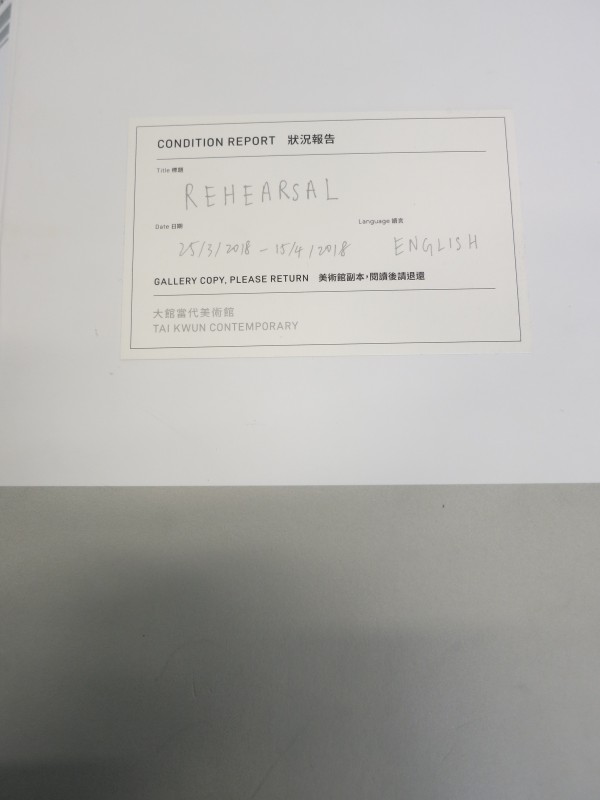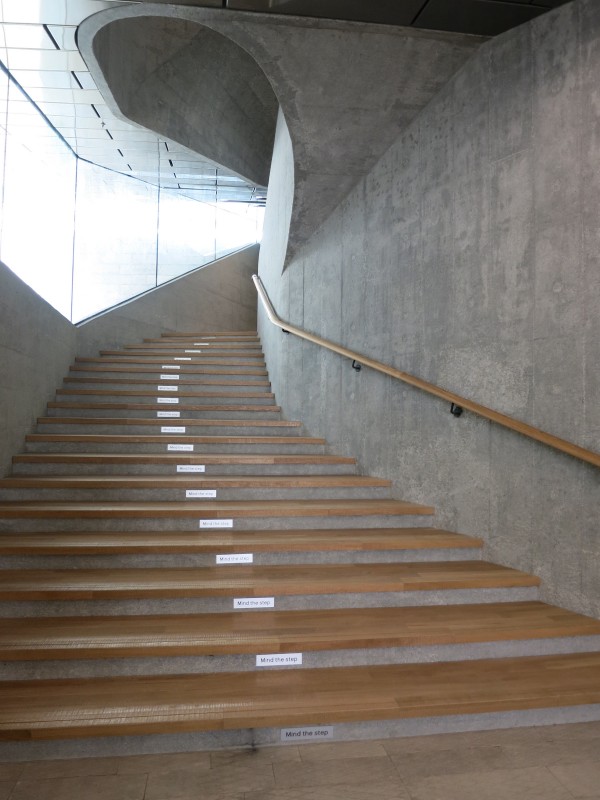 Ceal Floyer, Mind the step, Installation on existing stairs, 2006, part of "Rehearsal" exhibition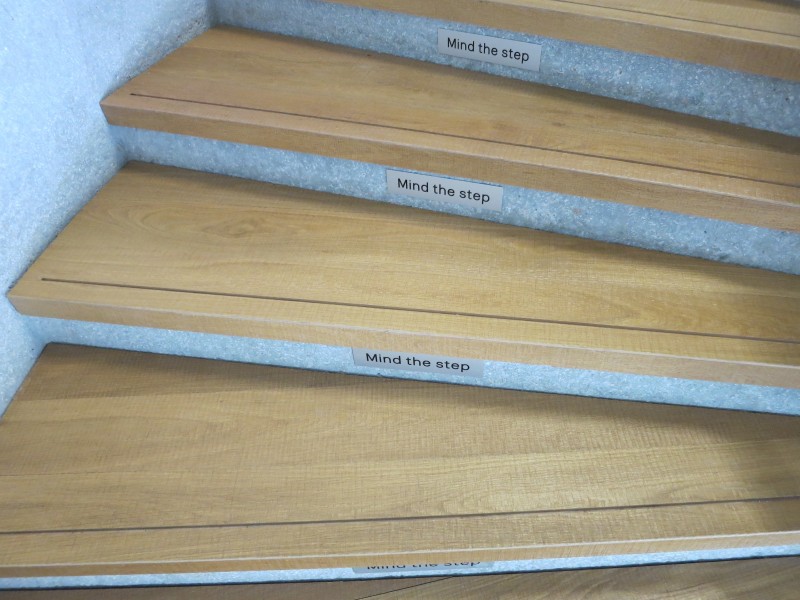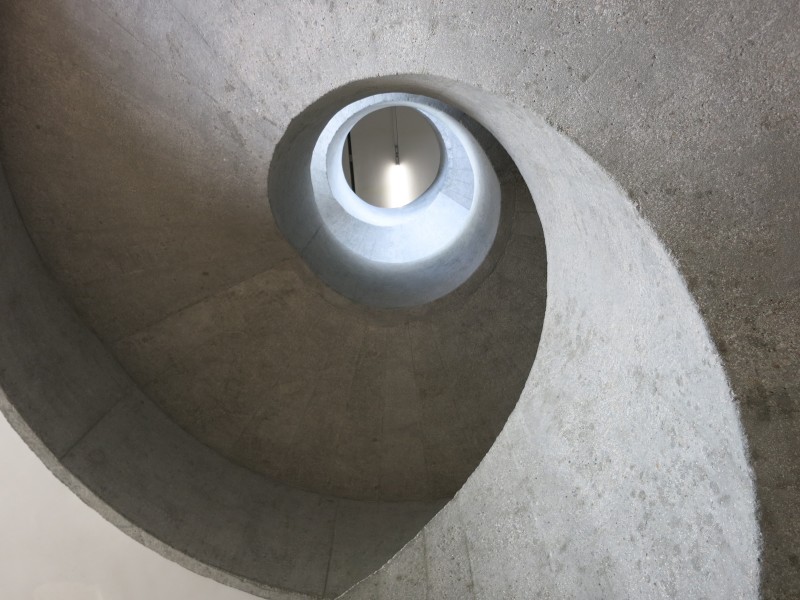 The building is designed by Herzog & de Meuron.