Video Bureau Archive 11: Hu Xiaoyuan
Guangzhou Video Bureau presents this Thursday its 2013 first series of  video archives with the works of Hu Xiaoyuan 胡晓媛. The artist will give a talk on January 31st at 3p.m. Hu Xiaoyuan's video archives are from now available at Guangzhou Video Bureau.
Archive 11: Hu Xiaoyuan
The sharp details from these close-up shots restrict one's comprehension of the objects' entirety. If viewing has constraints, then one's overall experience may only be s sensorial hope.
— Hu Xiaoyuan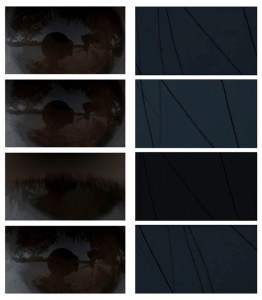 photo: A Seamless Distance / 4-channel video
Artist Talk:
15:00, January 31, 2013 (Video Bureau Guangzhou), 17:00 Archive Opening
Ground floor, No.12, Yile Yixiang, Yile Road (The backyard of Librairie Borges Institut d'Art Contemporain)
Further information about the artist:
No Fruit at the Root Hu Xiaoyuan's solo show at Beijing Commune
Watch Video works: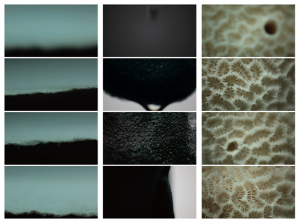 About Video Bureau
Video Bureau is a non-profit organization that aims to provide a platform to exhibit, organize and archive video art. The mission of Video Bureau is to collect and organize artworks of video artists in order to build a video archive that welcomes research and viewing. As an institute opens to the public, every month Video Bureau features one artist's video works, and hosts related events.

Address : Ground floor, No.12, Yile Yixiang, Yile Road, (the backyard of Libreria Borges Institute for Contemporary Art)
13:30 – 17:30, Tuesday to Sunday
(+86-20) 84031435