Chen Tianzhuo at Palais de Tokyo
This was Chen Tianzhuo's first solo exhibition in France. His work was on display during this summer at Palais de Tokyo in Paris. Here some exhibition's images and a video of the opening performance which I think the show was all about, but unfortunately I missed it!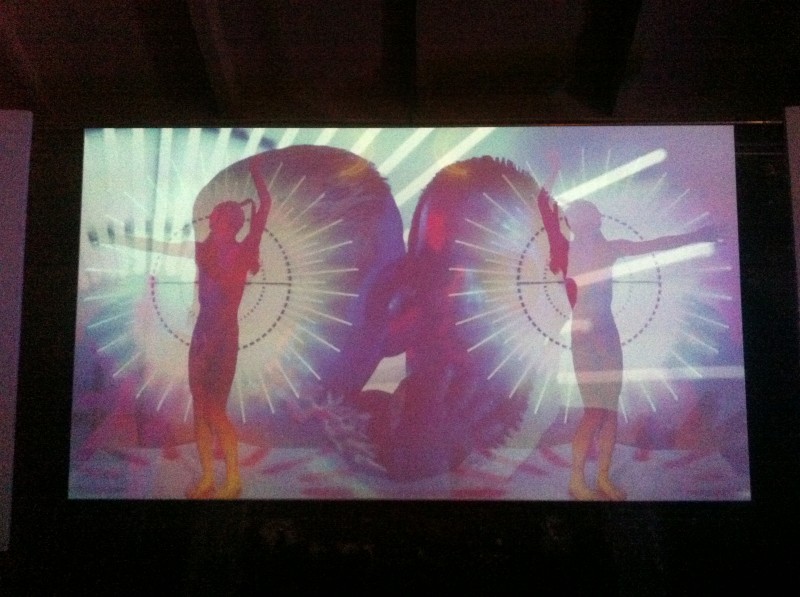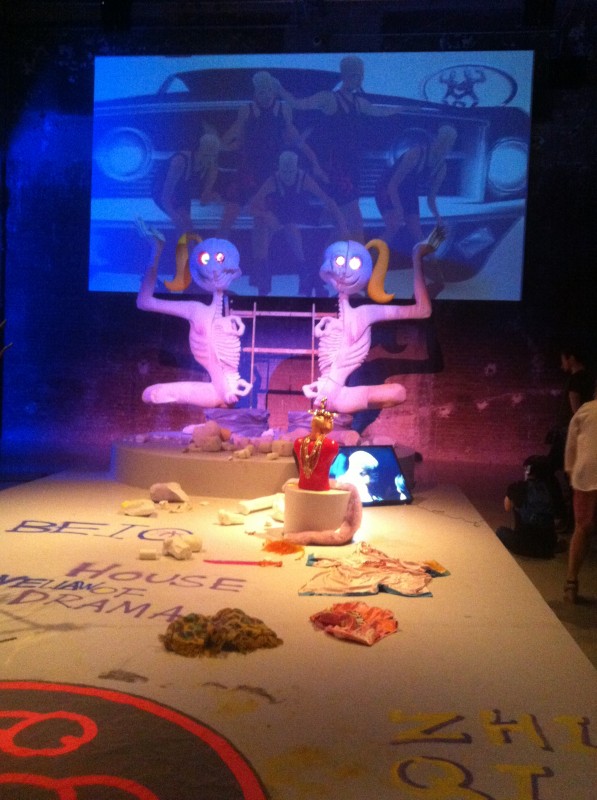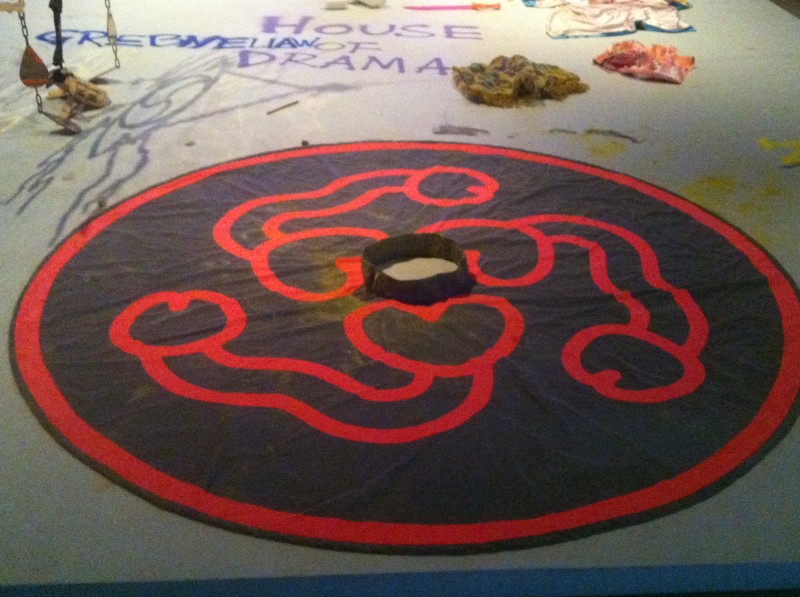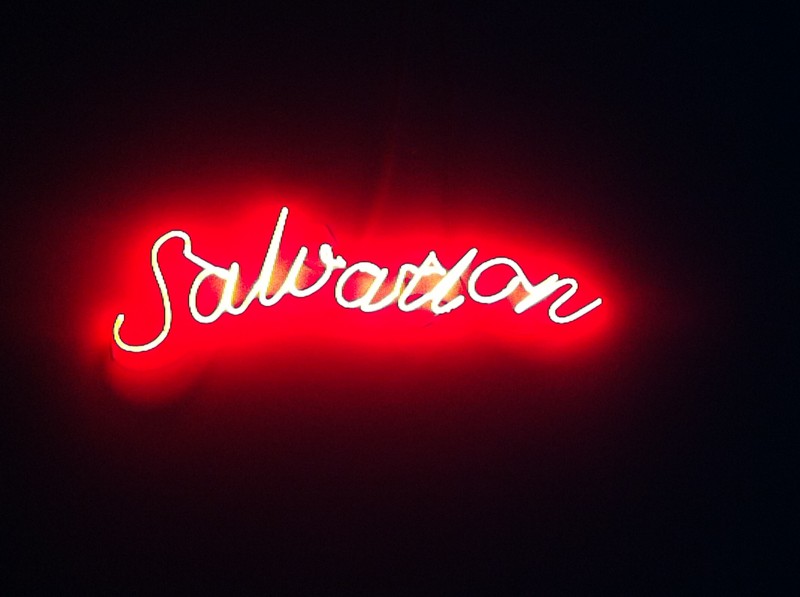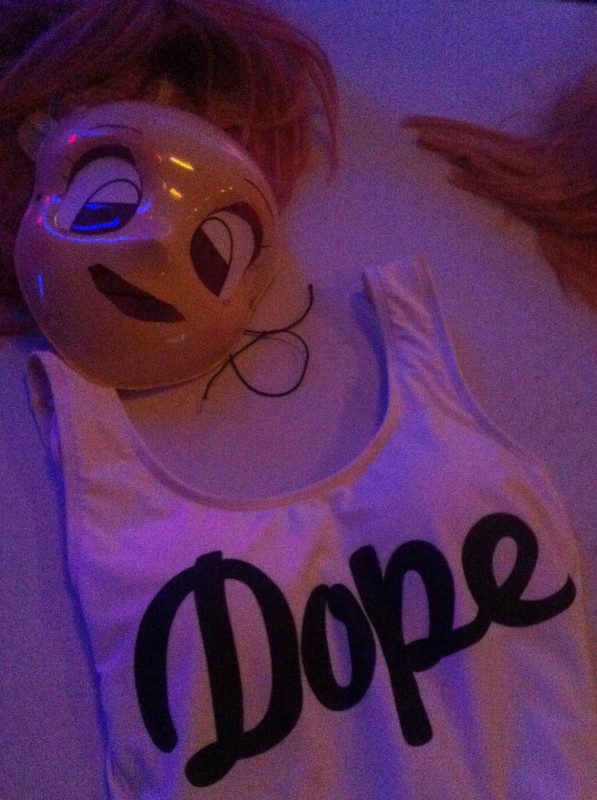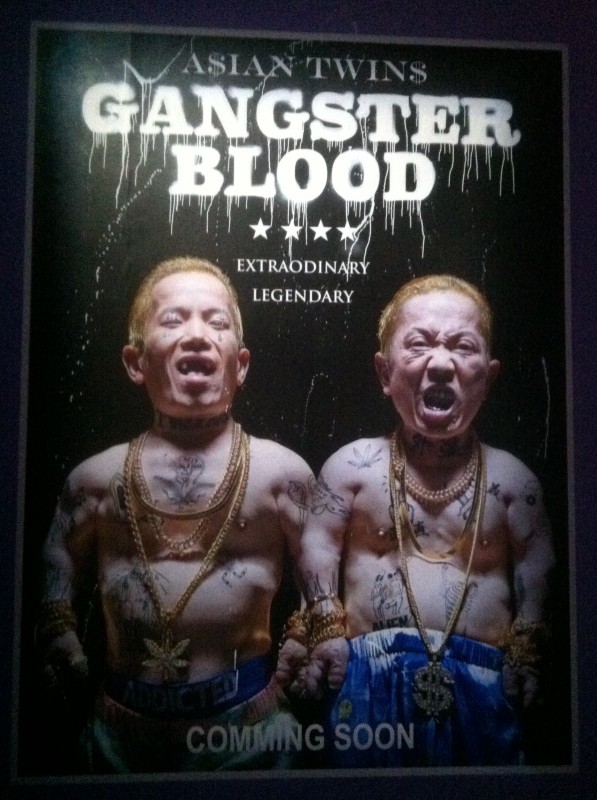 Conversation with Chen Tianzhou on Ocula mag
Artist statement: "My work is embraced with my belief in the immortality of the soul […] I am interested in unconventionality and counter-culture. Drag queens, street art, steampunk, rave culture, I try to unite these carious references to create a fictitious religion, which explores the notions of fetishes, immortality and the fragility of our lives."
Chen Tianzhuo (b.1985) lives and works in Beijing. He is graduated from Chelsea college of Art and Design and Central Saint Martins College of Art and Design in UK.
Video of the opening performance
<iframe src="https://player.vimeo.com/video/132515433″ width="500″ height="281″ frameborder="0″ webkitallowfullscreen mozallowfullscreen allowfullscreen></iframe>