Invisible force — Ni Youyu solo exhibition in Shanghai
Invisible Force, features the artist's exploration and practice in various fields like painting on canvas, engraved painting, small still life device and photography. Most of the works are shown to the public for the first time. This solo exhibition at Arario Gallert in Shanghai is running until the 1st of November and in December the artist will show his work at MOCA Taipei.
Exhibition view Photo Courtesy of Ni Studio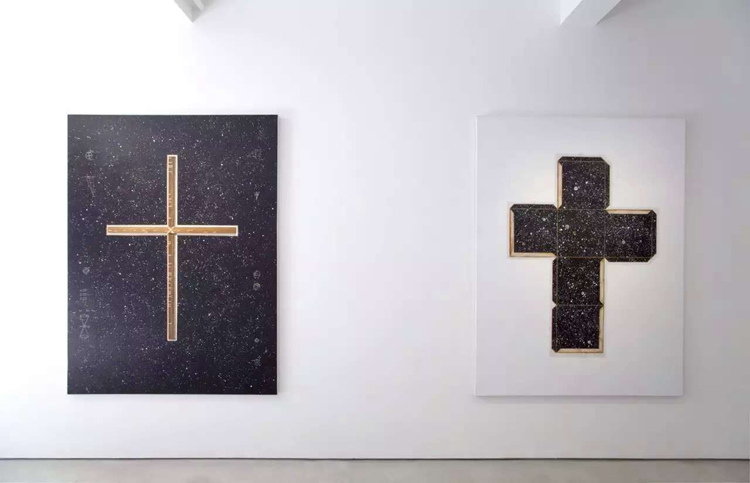 Left: Coordinate 2013-15 Mixed media on canvas 200x150cm Right: Open Box II 2012 Mixed Media on Canvas 200×150 cm Photos Courtesy of Ni Studio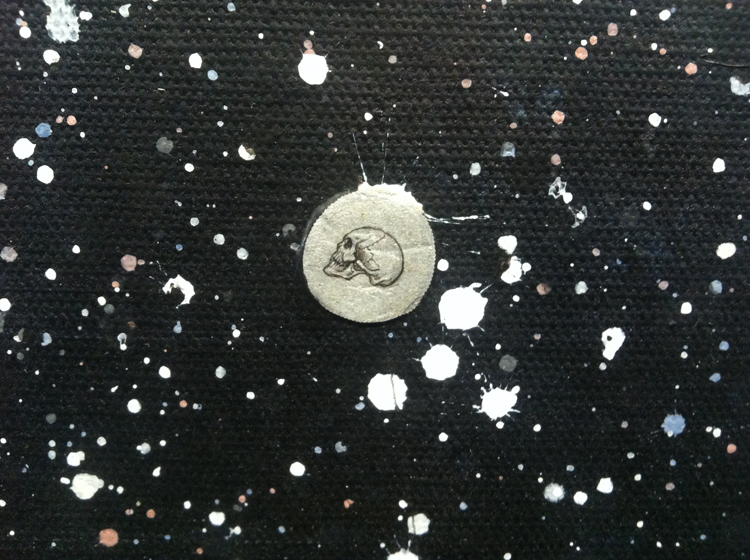 Open Box II mixed media on canvas 200x150cm 2012 detail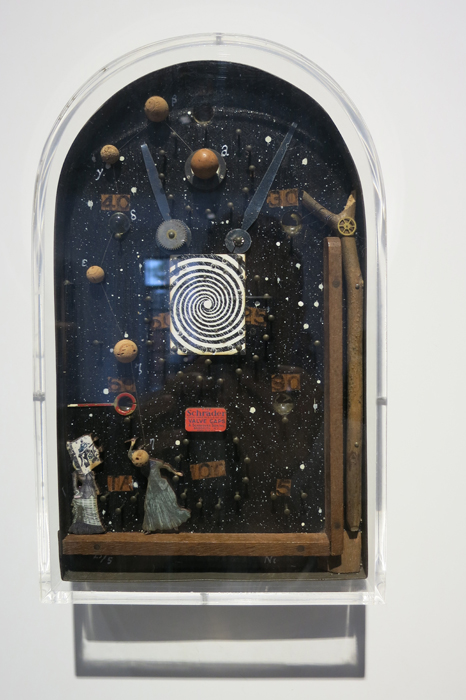 Big Dipper mixed media 37,5x23x7cm 2015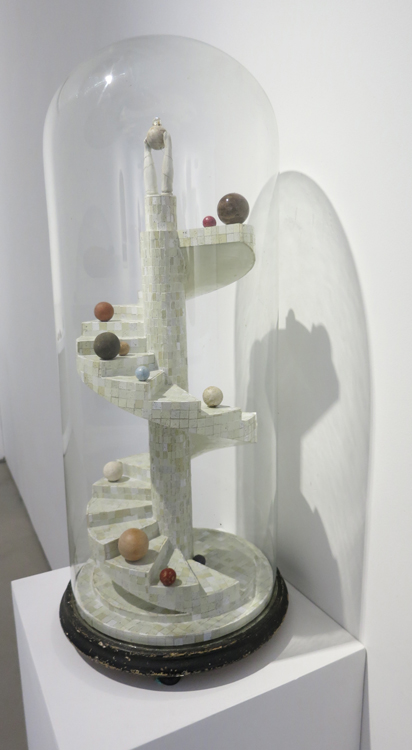 Nude Rolling Down from a Staircase mixed media 59×25,5×25,5cm 2015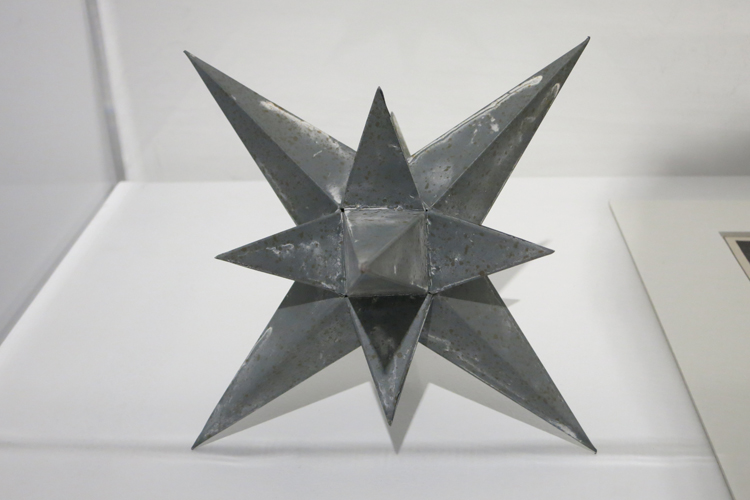 Reference Star object from France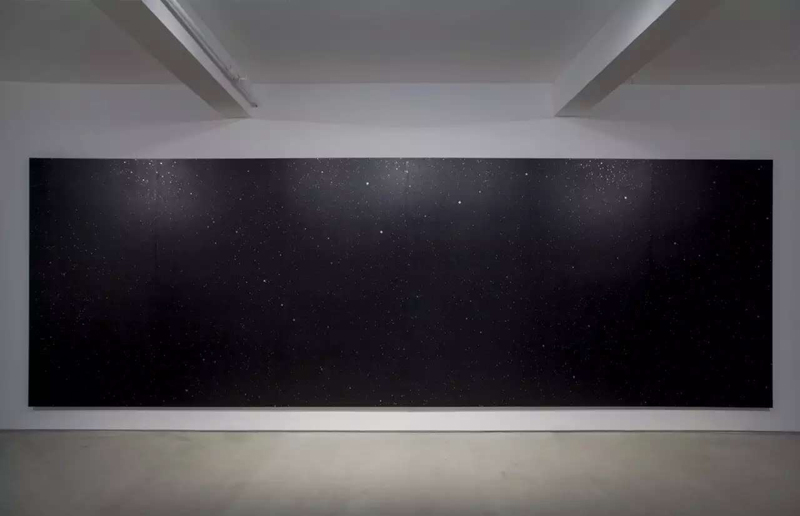 Invisible Force Mixed Media 220×660 cm 2015 Photo Courtesy of Ni Studio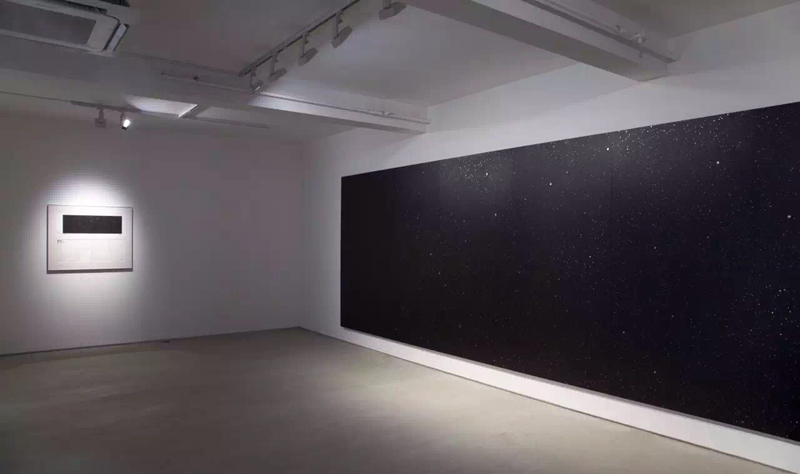 Exhibition view 2nd Floor Photo Courtesy of Ni Studio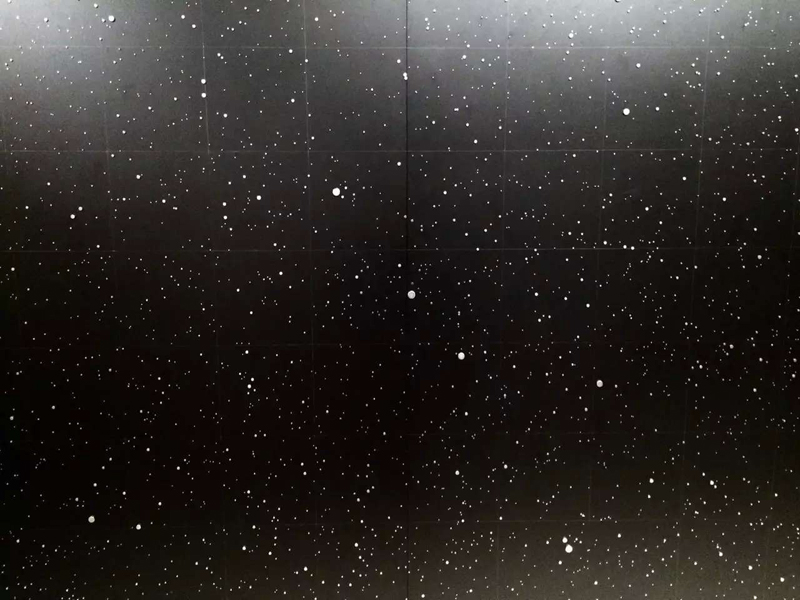 Invisible Force  Steal board and industrial magnets 220×660 cm 2015
Detail Photo Courtesy of Ni Studio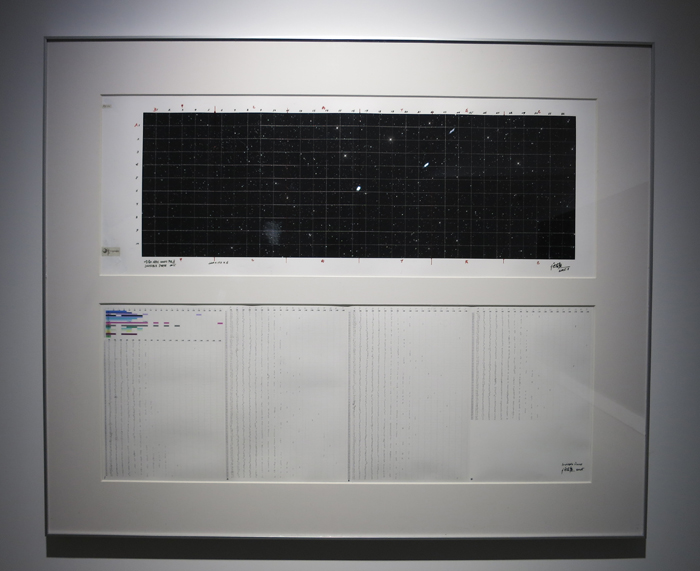 Invisible Force sketch mixed media on paper 37,8×55,3×2,8cm 2015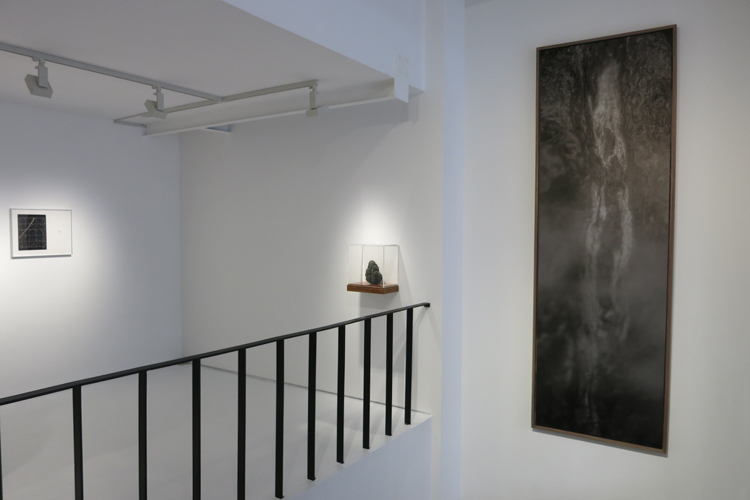 Exhibition View Third floor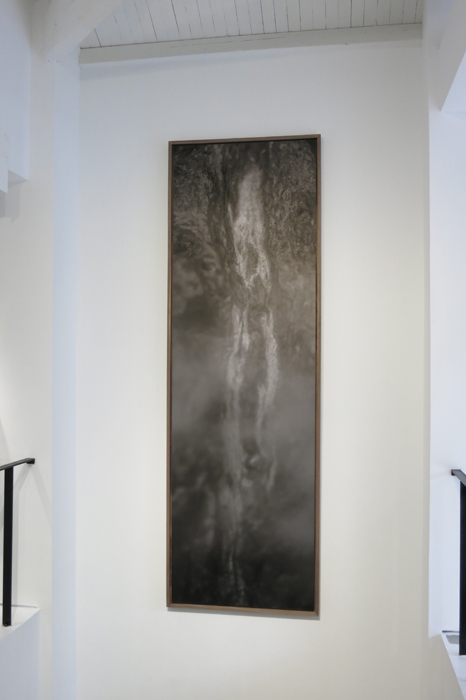 The endless second 1 natural stone & special print 294×96 cm 2015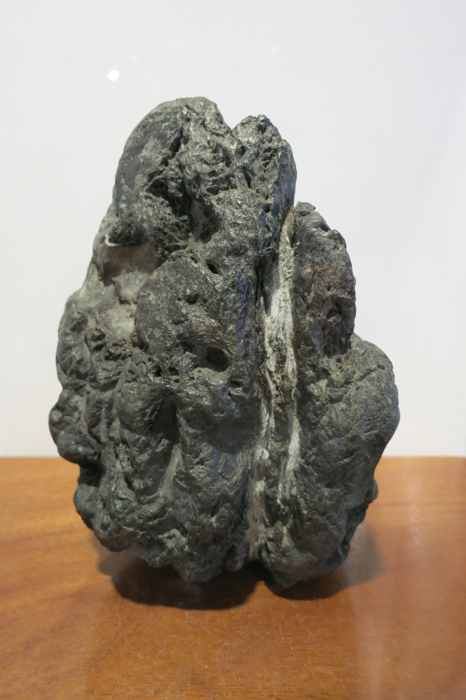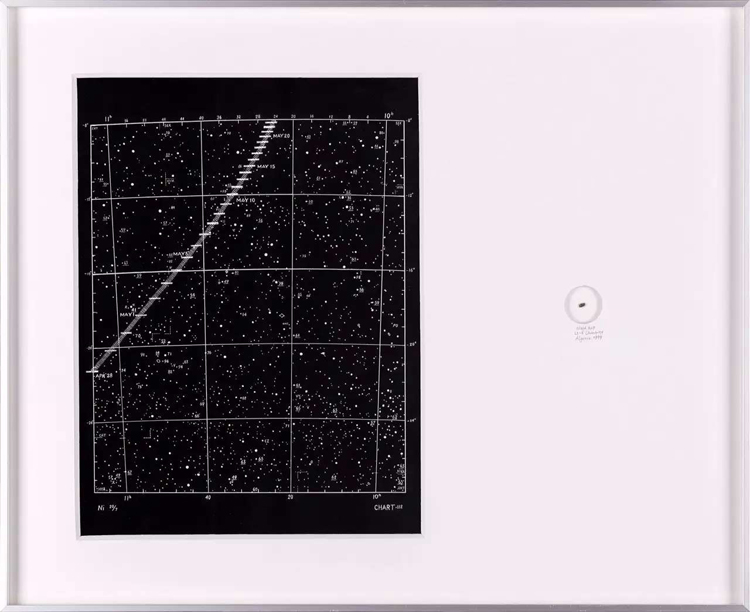 Comet N°1-4 mixed media on paper 42×51,4×2,8cm 2015 Photo Courtesy of Ni Studio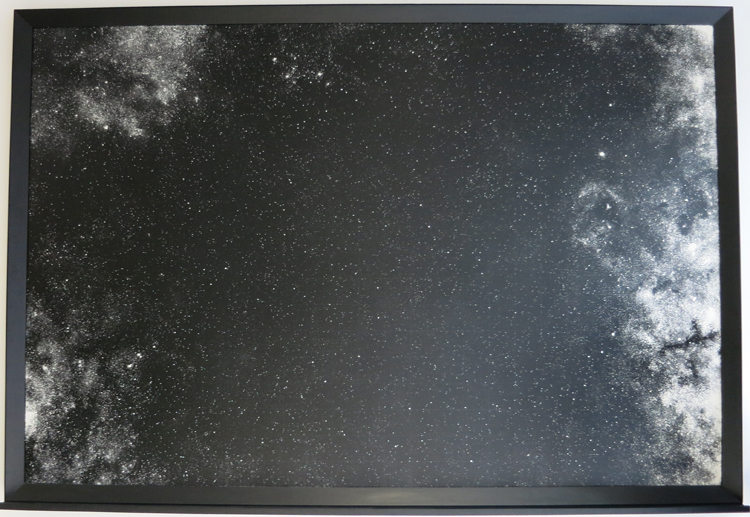 Dust (Thomas Ruff 17h38m 30°) Mixed media 193x282x14cm 2015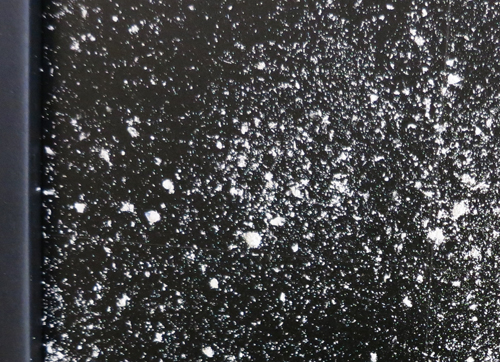 Dust (Thomas Ruff 17h38m 30°) Chalk and glue on Black board 193x282x14cm 2015 Detail
Ni Youyu, born in 1984, graduated from Academy of Fine Arts of Shanghai University, is the winner of 2014 Chinese Contemporary Art Awards (CCAA) as Best Young Artist. He currently lives and works in Shanghai. His works have been shown in International Museums : Bern Art Museum and Luzern Art Museum in Switzerland ; Canberra Museum in Australia, Gwangju Museum of Art in Korea ; Museum Marta Herford in Germany and Bogota Modern Art Museum in Columbia.