Opening of Chen Wei's show "MORE" at Leo Xu projects in Shanghai on June 3rd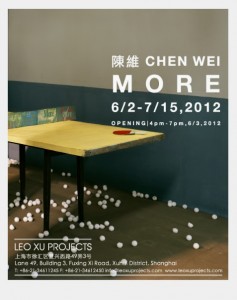 "More" features Chen Wei's recent works which illustrates a new direction in Chen Wei's photography, in fact they are less narrative and more focusing on quotidian objects. Some of Chen Wei's polaroids will be on view too.
For more information about Chen Wei's work please refer to is website: Chen Wei photography
Here a good ARTFORUM editor's review on Chen Wei's show.
A monograph will be published at this occasion.
Date: Sunday June 3rd from 4pm to 6pm
Venue: Leo Xu Projects
Address: Lane 49, Building 3, Fuxing Xi Road, Xuhui District, Shanghai 200031, China
Exhibition duration: June 3rd to July 15th
Contact:
T: +86-21-34611245
F: +86-21-34612450
www.leoxuprojects.com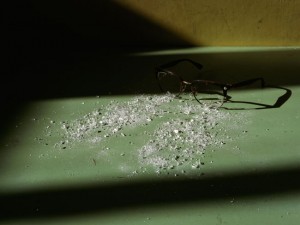 Chen Wei fragile 2012