China Black : Zao Wouki and Wang Keping exhibition in London
Aktis Gallery in London will present China Black an exhibition of Zao Wou-Ki and Wang Keping for Asian Art in London 2016. At the occasion, the gallery will showcase a selection of 16 sculptures by Wang Keping. They will be exhibited alongside 10 Chinese ink paintings by Zao Wou-Ki.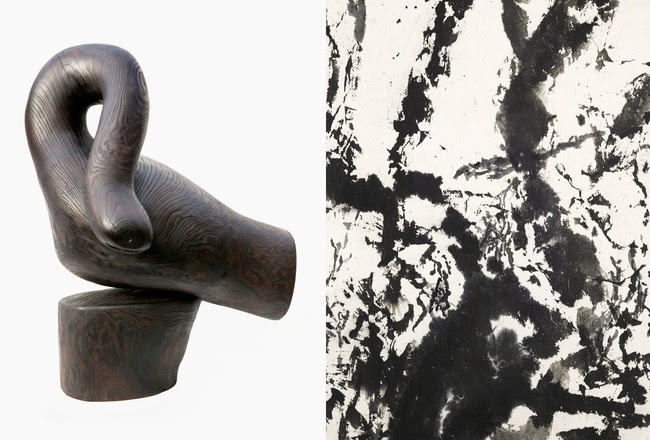 "The ancient tradition of Chinese ink painting is deeply profound, and yet as dark as an endless abyss. Zao Wou-Ki is the first person to find the way out of it." "I have never been part of the traditional establishment, but always an outsider on the fringes of both Chinese and Western art traditions and movements, like a lonely walker at night." "The black ink rooted in the essence of Chinese culture, the black of the ink on paper, the black of the wood sculpture – where the three meet in an all embracing realm is the realm of China Black." "Black is the most stubborn colour – black is extreme; black is pure." Wang Keping on China Black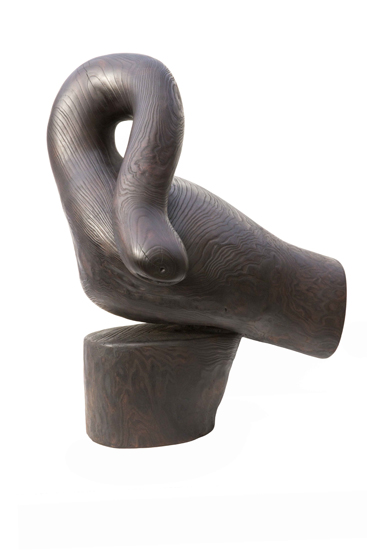 Wang Keping, Bird, 2011Catalpa wood 77x50x36 cm  Images ©Aktis Gallery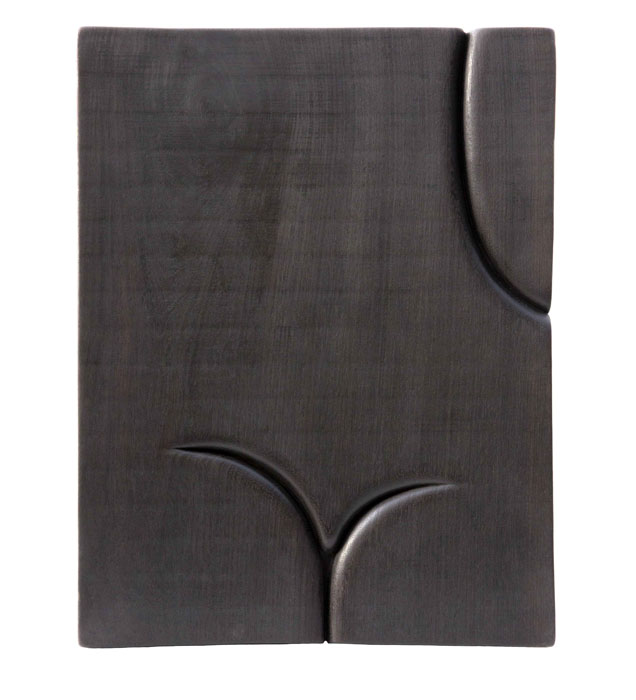 Wang Keping, Three lines, 2014 Sipo, wood 66x51x3cm  Images ©Aktis Gallery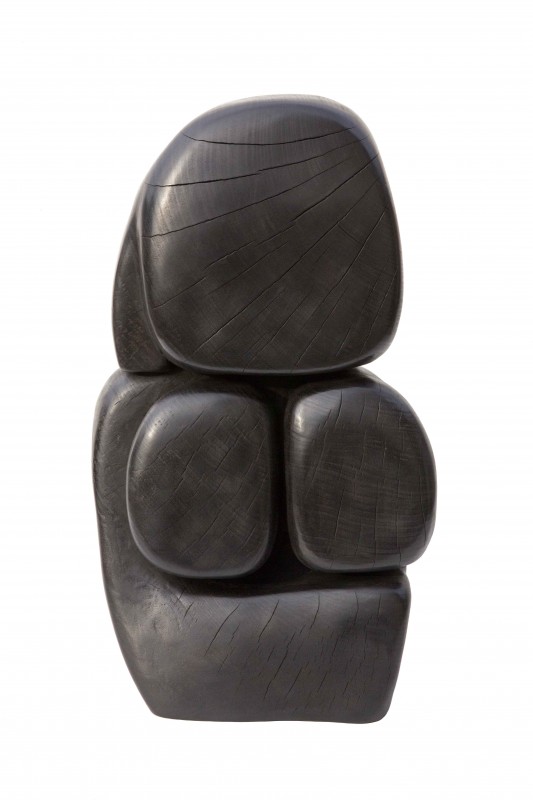 Wang Keping, Planar Woman, 2010 Maple, wood 46x26x13cm  Image ©Aktis Gallery
Born in Beijing in 1949, he is one of the founders of the first non-conformist artist's group "THE STARS" (XING XING) which was formed in 1979 during the post-cultural revolution "Beijing Spring".  He has been living in Paris since 1984. Wang Keping has exhibited internationally at museums such as, Kunstmuseum, Stuttgart (1998),  Ashmoleum Museum, Oxford (2001), Musée d'Art Contemporain, Marseille (2004), Kunstmuseum, Bern (2005), Musée Maillol, Paris (2008), Musée Zadkine, Paris (2010), Musée Cernuschi, Paris (2011), Asia Society, Hong Kong and Ullens Centre for COntemporary Arts (UCCA) Beijing (2013), Minsheng Art Museum, Beijing (2015), M+ Museum Hong Kong and Centre Georges Pompidou, Paris (2016) His work is included in several international collections such as: Musée national d'Art Moderne, Centre Georges Pompidou, Paris ; Musée Cernuschi, Paris ; M+ Museum, Hong Kong ;  Aidekman Art Center, Boston ;  Ashmolean Museum, Oxford ;  Collection de la Ville de Paris, Paris ;  International Sculpture Park, PuYo ; He Xiangning Art Museum, Shenzhen ; Museum of Asian Contemporary Art, Fukuoka ; Museum of Modern Art, Taizhong ; The Olympic Sculpture Park, Seoul
On 6th November 2016 at 18.30, Aktis Gallery will be holding an Artist in Conversation event with Wang Keping, moderated by Dr. Katie Hill. Dr. Katie Hill is Program Director, MA Modern and Contemporary Asian Art at Sotheby's Institute. Dr. Katie Hill is a regularly invited speaker for exhibitions and events in numerous institutions and galleries. Her recent work includes In Conversation with Ai Weiwei, Tate Modern, selector panel/author, Art of Change, New Directions from China, Hayward Gallery, London, and specialist advisor/author for The Chinese Art Book (Phaidon 2013).
The gallery was interested to present Wang Keping's work. I was then invited to take part to the project design and implementation, being in charge of the coordination with the artist.
For the complete list of works by Wang Keping exhibited at the gallery, feel free to contact me.
All Wang Keping's works Images ©Aktis Gallery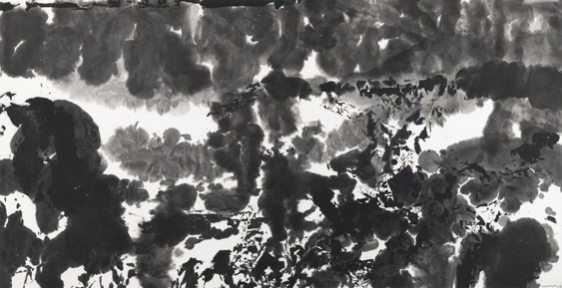 Zao Wouki, Untitled, 1981, Ink on paper, 67.5 x 131.5  Image ©Aktis Gallery
Exhibition opening: November 6th, 2016
Exhibition date: November 3rd, 2016 to February 6th 2017
Exhibition venue: Aktis Gallery, 10-11 Park Place London