David Ancelin solo show at Galerie Eva Vautier (France)
At the occasion of his solo show "O Sole Mio" at Galerie Eva Vautier in Nice, David will present a new series of works ranging from silkscreen prints, sculpture, video, painting to drawing, in a singular set up playing with the exhibition space's volume.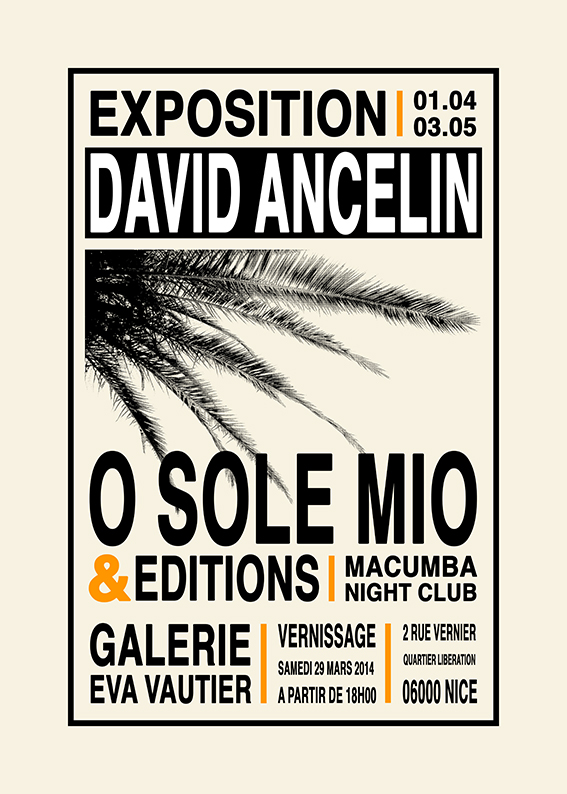 By gleaning here and there left out objects, David Ancelin undertakes an analysis of the sculptural potential of their volumes. Shapes are selected for their immediate identification and their underlying common meaning. These are then analyzed and manipulated. Certain aspects, technical, aesthetic, or poetic, allow to make and undo knots of meaning. It is there that lyrical mechanics take place between materials and what they suggest.Commonplace referents (maritime, urban) are attached to these plastic manipulations and are a pretext to stage them. The works play their fragile and unstable positions autonomously. Their fragility is the risky and rickety base where they remain between the walls of the space exhibition. Sculptures, screen printings, and paintings answer by associations of ideas, aesthetic correspondences, creating bridges between flatness and volume, uniqueness and multiplicity. The narrative fragments intercross and weave the imaginary threads of an imperceptible abstract canvas. There lies the indecisive relationship between formal interpretation and its literal translation.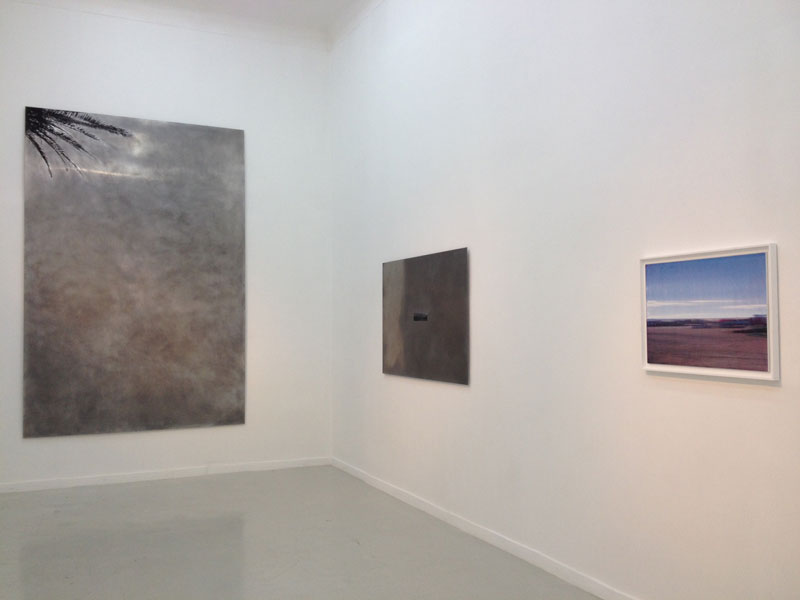 O Sole Mio exhibition view
David Ancelin will also present a selection of artists' silkscreen prints from his collective project "Macumba night club editions". During all the exhibition long, different prints will be exhibited according to the gallery's choice.
Born in Rennes in 1978, David Ancelin lives and works in Paris, France. Graduated from Villa Arson in Nice in 2005, he now teaches silkscreen printing in Toulouse Fine Arts School. He had personal exhibitions at Palais de Tokyo and Monnaie de Paris. His work is in Mamco's collection in Geneva, Switzerland, and in private collections. In 2010, he transformed his own studio in a white and black exhibition space called Macumba night club that became a traveling exhibition of international artists' silkscreen printing editions.
The catalogue produced at the occasion of David Beijing solo show "Smog by night" is now part of MAMCO and Mac/Val documentary resources.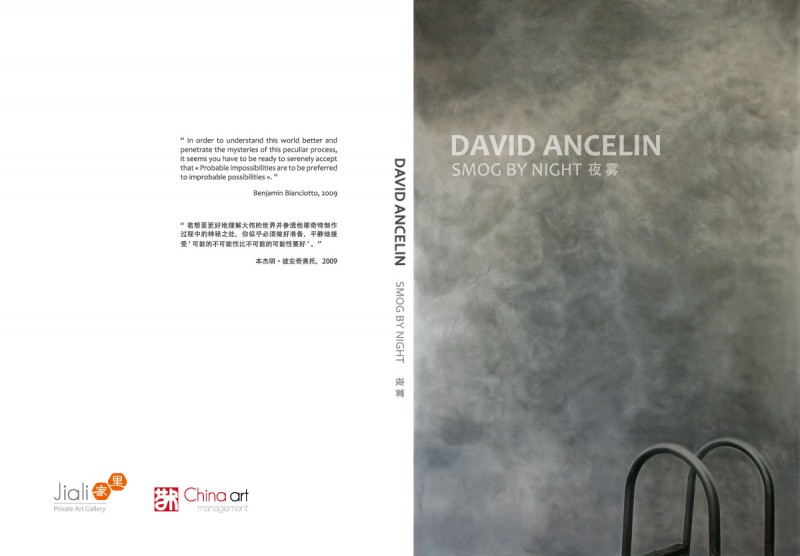 Exhibition opening : Saturday 29th March from 6pm
Exhibition date: April 1st to May 3rd
Tuesday to Saturday 2:00 pm – 7:00 pm or on appointment.
Galerie Eva Vautier's contact: 
Tel 09 80 84 96 73  | Mobile 06 07 25 14 08 | galerie@eva-vautier.com  | Address: 2 rue Vernier 06000 Nice France