Gao Lei's solo show at Asia Art Center Taipei II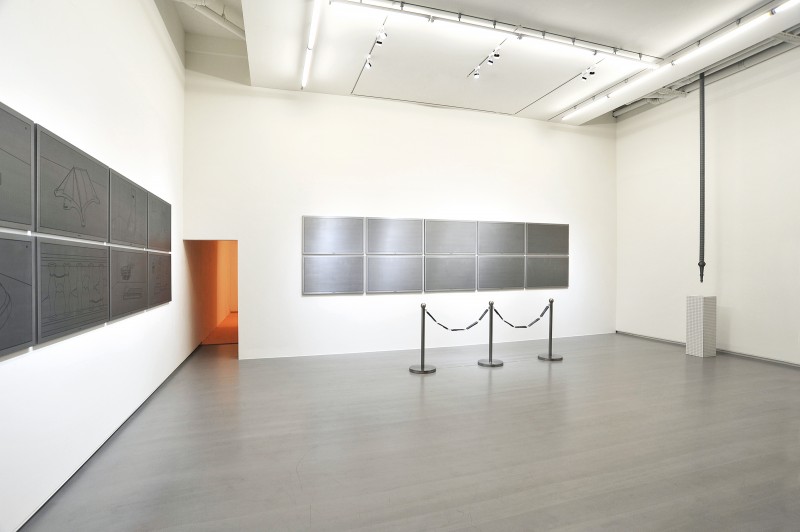 Gao Lei's works often utilize a lowly saturated and minimal symmetric composition. An underlying tension lies just below the calm surface of the image, teetering between order and chaos, stoicism and comedy, inciting paradoxical feelings of humor and severity.
"Gao Lei" exhibition view images courtesy of Gao Lei and A+ contemporary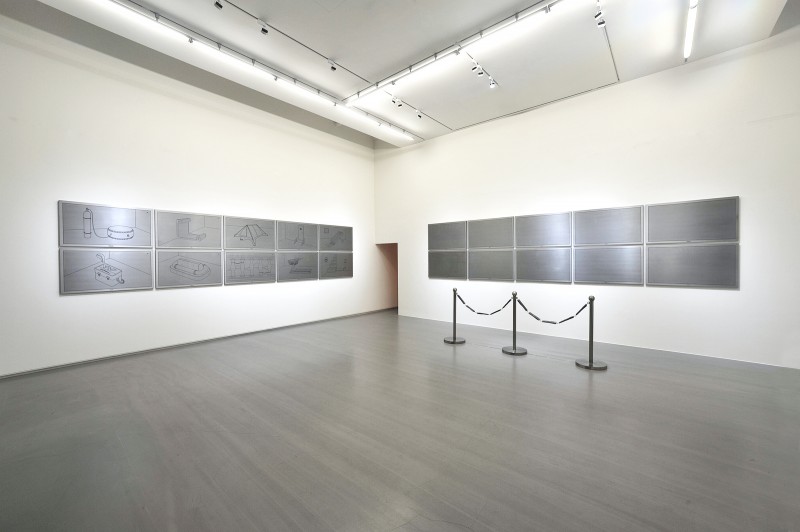 Gao Lei (b. 1980, Hunan province) graduated from the Central Academy of Fine Arts in 2006 and currently lives in Beijing. Working in painting, installation, photography, and sculpture, Gao Lei strips everyday objects of their original functions and, through formal translation and assemblage, imbues his art objects with a sense of the unknown and the uncanny. His solo exhibitions include "Wilderness" (White Space Beijing, 2016); "Windowsky" (Museum of Contemporary Art, Taipei, 2014); and "Projections" (Arario Gallery, Seoul, 2012). Group exhibitions include "The New Normal" (UCCA Beijing, 2017); "Turning Point: Contemporary Art in China Since 2000" (Minsheng Art Museum, Shanghai, 2016); "After Utopia: Revisiting the Ideal in Asian Contemporary Art" (Singapore Art Museum, 2015); and "Chinetik" (Museum Tinguely, Basel, and  Institut Valencià d'Art Modern, 2009).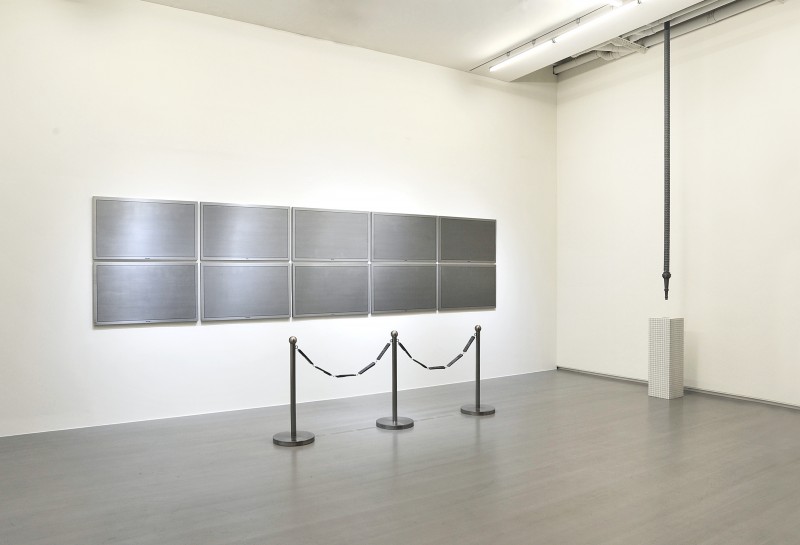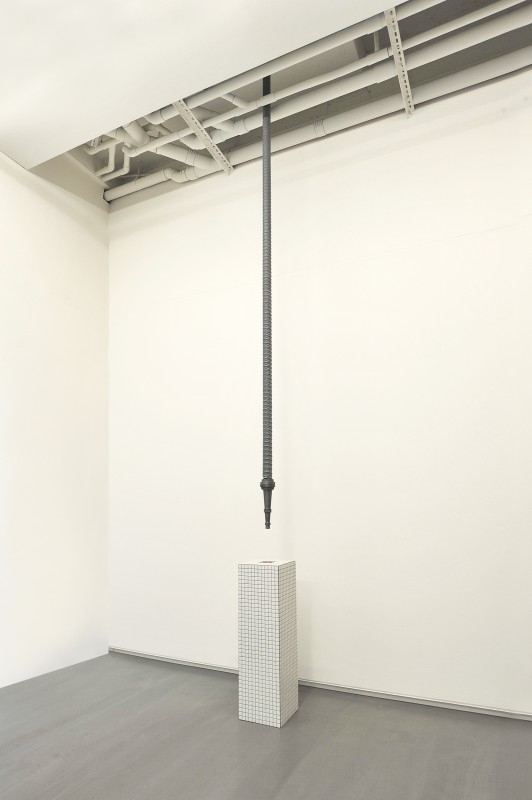 K-10127 Mosaic floor drain wood cater cannons dimension variable 2013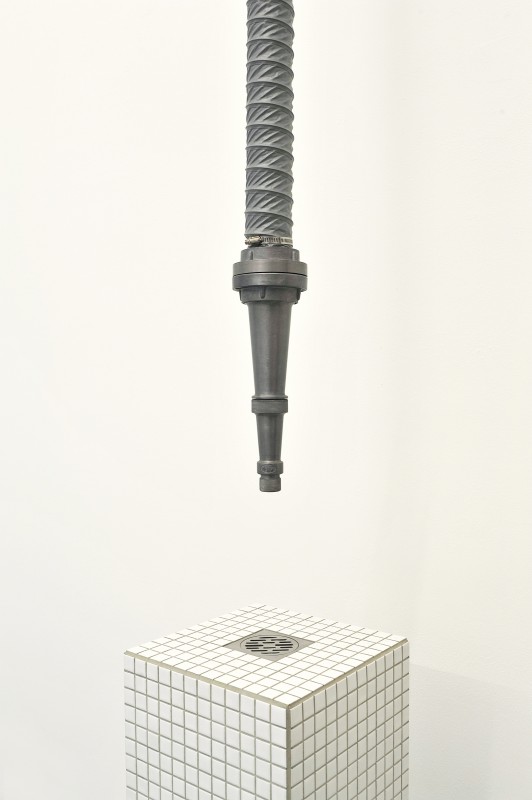 K-10127 Mosaic floor drain wood cater cannons dimension variable 2013 details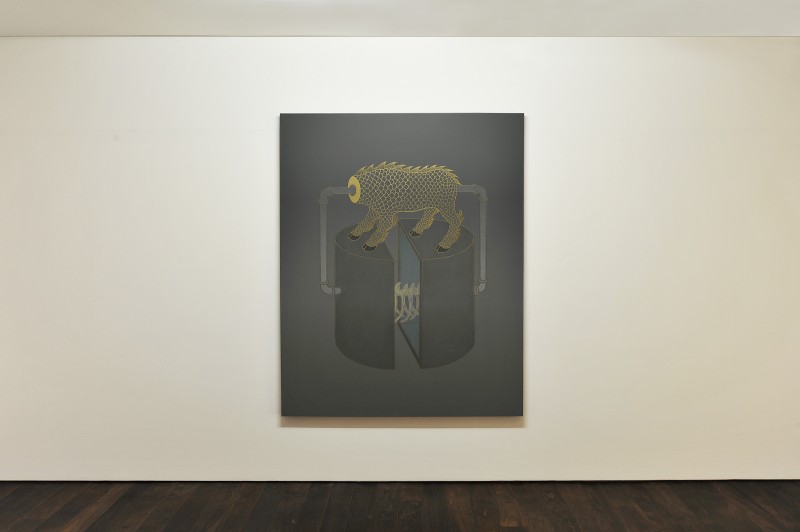 Gini Coefficient, mixed media on canvas, acrylic and oil on canvas, 140x175x5cm 2017
This work is inspired by the Tibetan Tangka aesthetic, the entity looks like a good fortune symbol. It is the body of an headless unicorn  connected to an animal's skeleton by metal pipes and a circular shape half-open. There is an analogy with the societal organisation between the rich and the poor.  The Gini Coefficient is a measure of statistical intended to represent the income or wealth distribution of a nation's residents, and is the most commonly used measure of inequality. It was developed by the Italian statistician Corrado Gini at the beginning of the 20th century)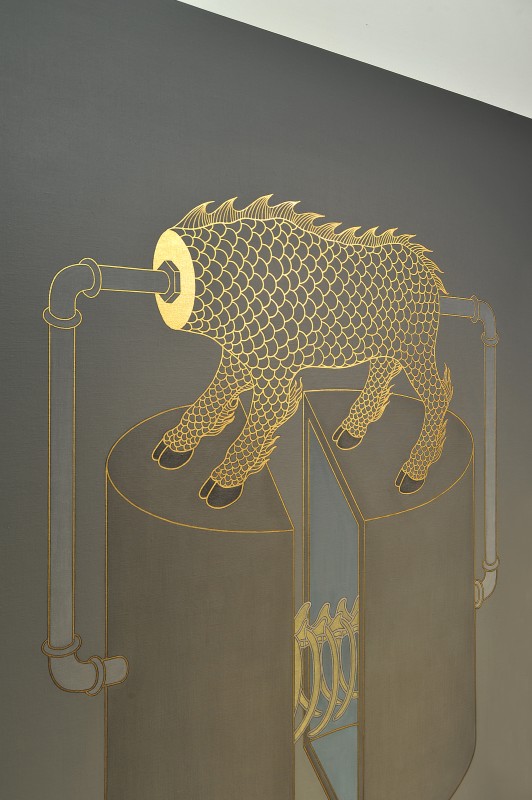 Gini Coefficient, mixed media on canvas, paint, 140x175x5cm 2017, details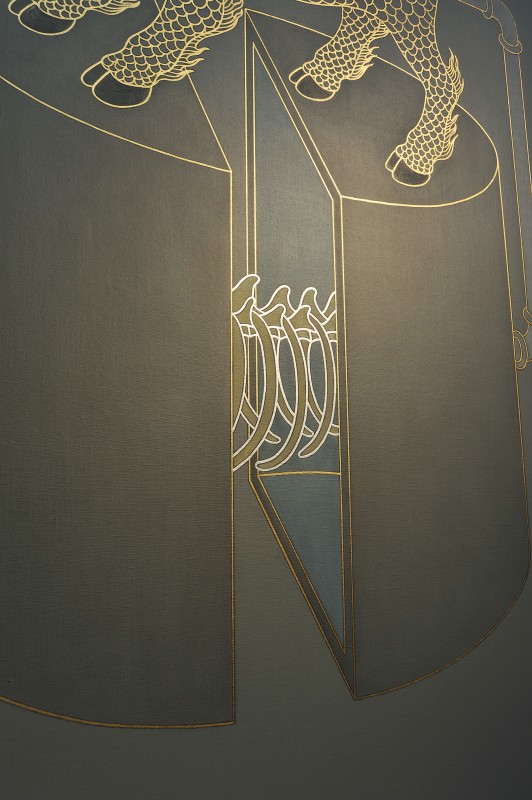 Gini Coefficient, mixed media on canvas, paint, 140x175x5cm 2017 details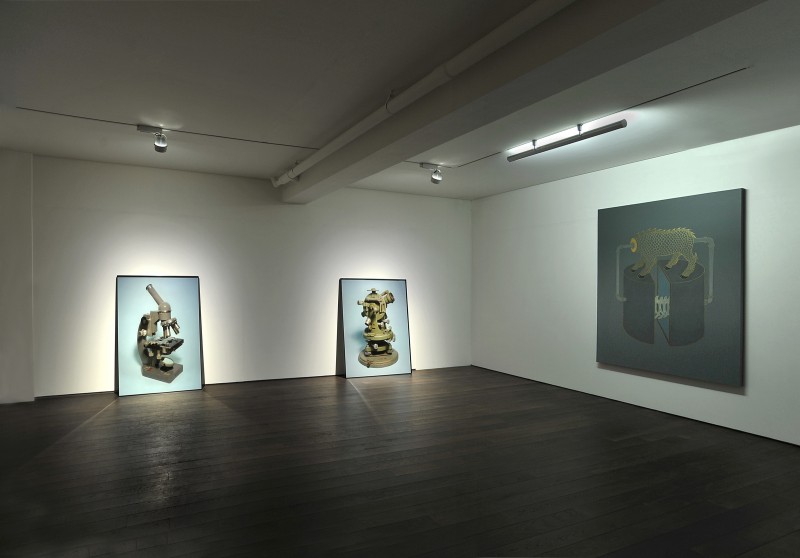 Gao Lei exhibition view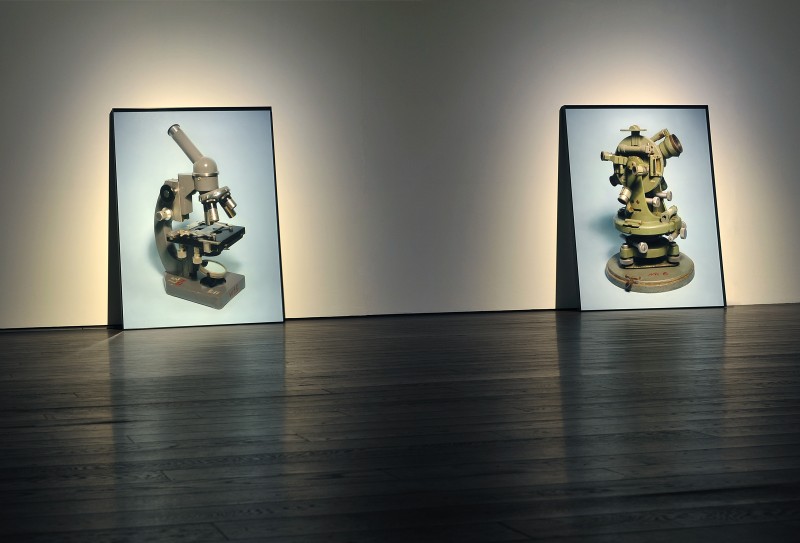 Right: Untitled (microscope) Epson ultra giclee print 105x135cm, 2017 Left: Untitled (Theodolite) Epson ultra giclee print 105×135, 2017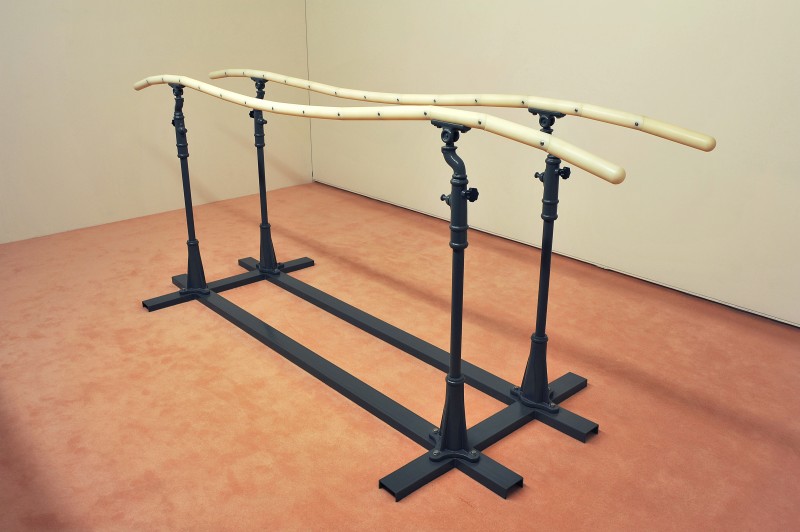 G-350, parallel bars, nylon, screw, 346x120x136cm, 2013
All images courtesy of Gao Lei, Asia Art Center Taipei and A+ contemporary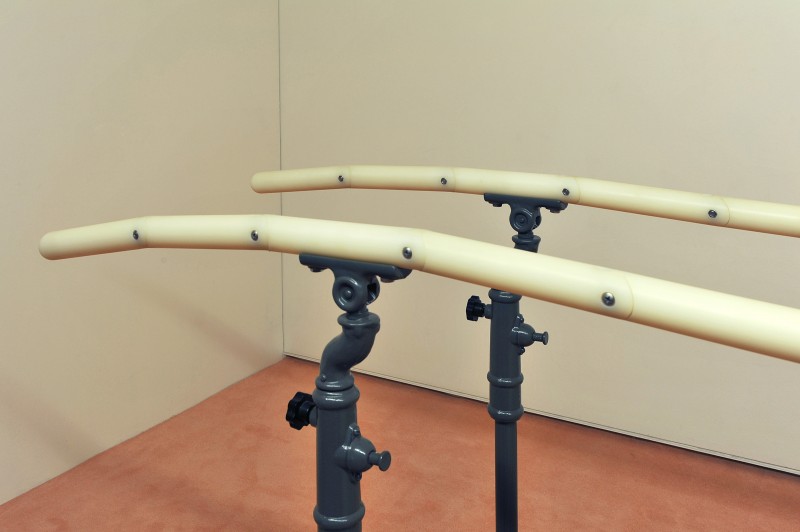 G-350, parallel bars, nylon, screw, 346x120x136cm, 2013 details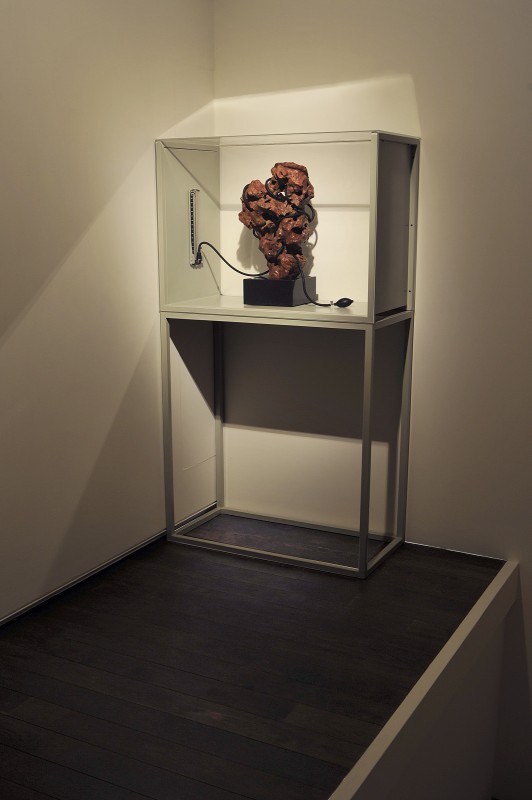 T5201 mixed media 50x90x180cm, 2011