Hong Kong show good resistance/ second ullens sale on Artprice
Of course, art market participants are being cautious, fearing contagion of the nervousness surrounding the global economy to the art market. Nevertheless, the results of the major Hong Kong sales kicking off the new season don't seem to reflect any particular anxiety.
The 23% unsold rate at Sotheby's Contemporary art sale on 3 October 2011 in Hong Kong was a perfectly respectable figure. Looking back, in October 2008, art prices fell 14.5% vs. January of that year while the global unsold rate rose to 54%, more than doubling in one year. Although the specter of a market contraction is undoubtedly haunting the major (and the minor) auctioneers in this period of financial instability, the results of the recent October 2011 sales cannot be interpreted as the starting point of a meltdown.
Second Ullens sale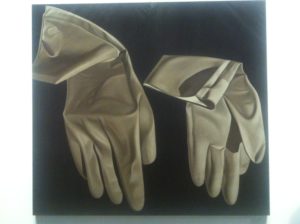 Similarly, the revenue generated by the second sale of the Baron Guy Ullens de Schooten collection was good, showing that demand remains very strong for the major works in these times of crisis. The exceptional results from the first Ullens sale on 3 April 2011 should not be allowed to taint the reading of the less spectacular (but still good) results from the second sale on 2 October. With total revenue of €32m versus a high estimate of €13.2m and only one work remaining unsold, the first Ullens sale gave Sotheby's its best ever Hong Kong season!
Nevertheless, the second sale also beat expectations with a revenue total of $14 million. In total, the two Ullens sales generated $60m, a record for a Contemporary collection in China.
Sotheby's has confirmed its leader position among the auctioneers operating in Hong Kong. For the July 2010 – June 2011 period, it posted total Fine Art revenue of €339m of which nearly a third came from Contemporary art sales. In second position, Christie's posted €323.5m (€79.5m from Contemporary art sales) for the same period.
To read the entire article please refer to artprice website