Na Buqi & Liu Shiyuan's cold nights
"Cold Nights" is an exhibition of newly commissioned work by artists Chen Zhou, Liu Shiyuan, Nabuqi, and Li Ran, curated by Boliang Shen and Zhanglun Dai.
The curators invited the four artists, after reading the modern Chinese writer Ba Jin's eponymous 1947 novel, "Cold Nights", to play the roles of its four protagonists through their own artistic creation. Throughout the period of creation, the artists interacted with and responded to each other from their respective roles, forming a sort of creative collective built on the foundation of the novel. This intimacy is evident in the visual dialogue between Blue Hole (Chen Zhou, 2017), The Best is Yet to Come (Liu Shiyuan, 2017) and Night of Patmos (Li Ran, 2017) through shared motifs and narrative cues, and the interaction between At dusk after the rain… slanted sunlight… light spots of all sizes…… fades, ……washed off… and winding towards…… the end, a sharp honking is heard… disappears (Nabuqi, 2017) and the three videos throughout the exhibition space. The exhibition is at once the artists' response to their fictional personae and their collective reflection on the current lived reality. The overlapping and mixing of these responses, in turn, structures a new space, a new text.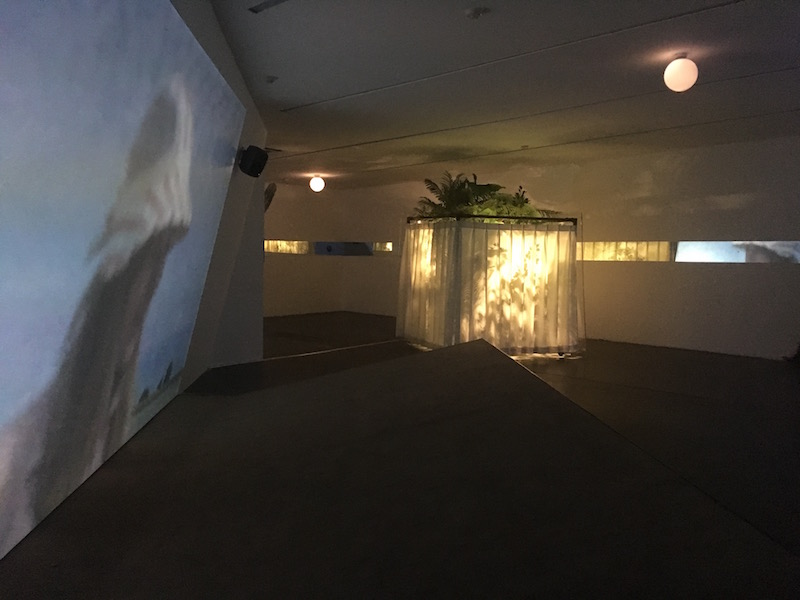 Cold nights exhibition view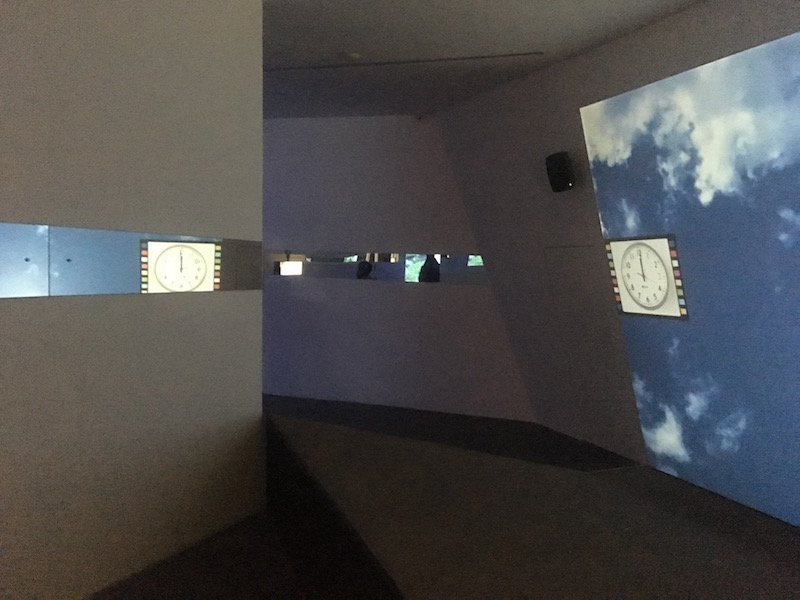 Cold nights exhibition view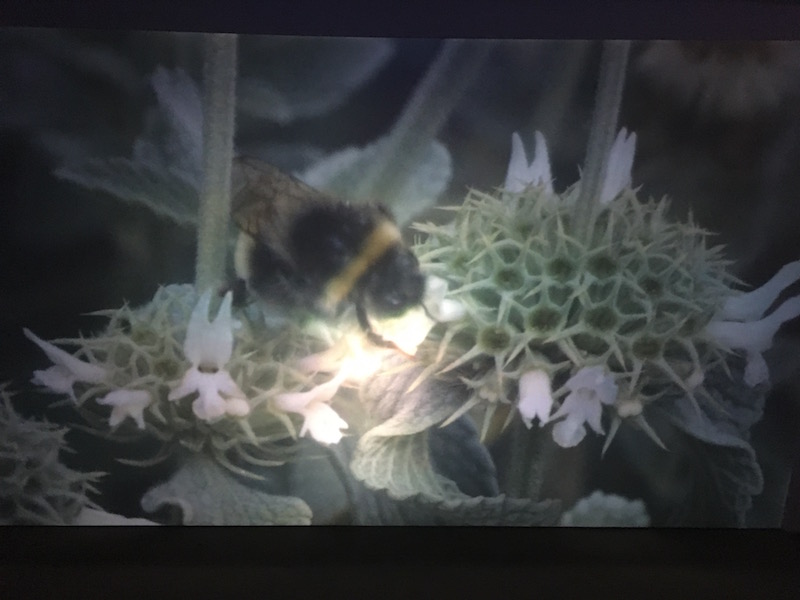 Liu Shiyuan, The best is yet to come, 4K HD video, color, stereo sound, 2017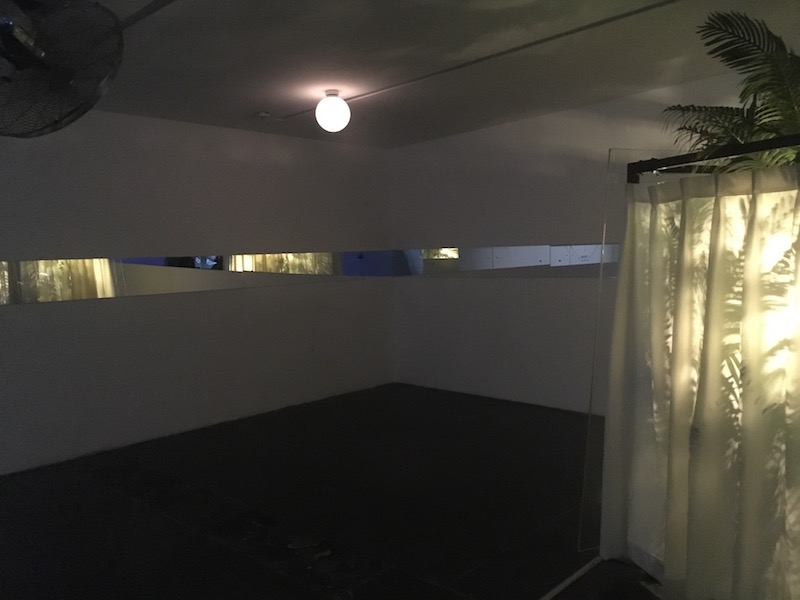 Na Buqi, At dusk after the rain… slanted sunlight… light spots of all sizes…… fades, ……washed off… and winding towards…… the end, a sharp honking is heard… disappears, site installation, 2017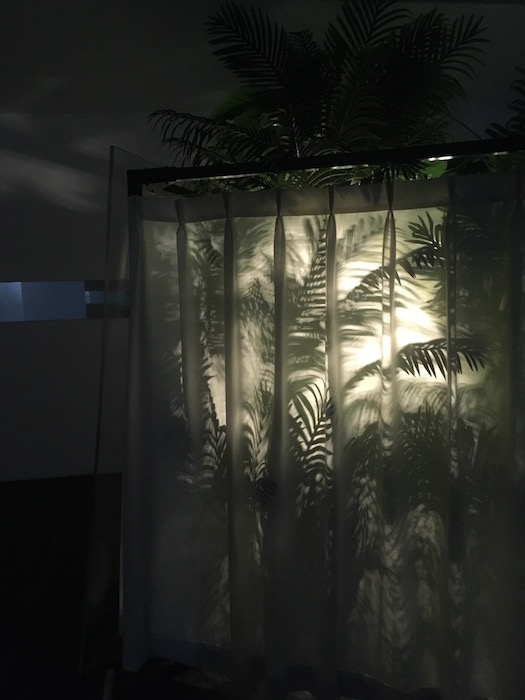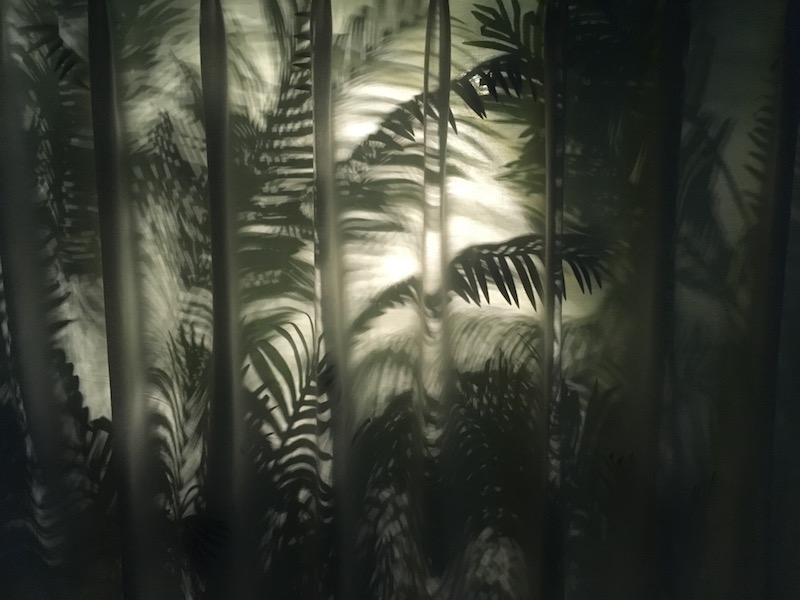 The exhibition is running until December 17th at UCCA in Beijing.
Nabuqi
Nabuqi (b.1984, Inner Mongolia), graduated from the Central Academy of Fine Arts in 2013. She currently lives and works in Beijing. Departing from a focus on objects themselves, Nabuqi's work extends to the relationship between objects and the human body, as well as the variations of individual perceptions within different spaces and environments. The Object series focuses on the independence of the object, in particular its relationship of mutual influence and contrast with the body. A View Beyond Space juxtaposes two different types of spaces (one real and one imaginary) in order to observe the body's differing responses to these spaces. In her recent works, Nabuqi combines individual sculptural pieces to render a sense of fragmentation within space. Interested in extending these notions to the broader parameter of public space, Nabuqi aims to thereby address the individual's relationship with his or her environment. Her recent exhibitions include "Absent Paragraph" (Museum Beelden aan Zee, Scheveningen, 2017), "Any Ball" (CAFA Art Museum, Beijing, 2017), the 11th Shanghai Biennale (Power Station of Art, Shanghai, 2016), the 10th Gwangju Biennale (Gwangjiu, 2016), among others. Nabuqi was nominated for the 2016 Art Sanya Huayu Youth Award.
Liu Shiyuan
Liu Shiyuan (b.1985, Beijing) received her BFA from the Digital Media Department of the Central Academy of Fine Arts, Beijing, in 2009, before earning an MFA from the Photography Department of the School of Visual Art, New York, in 2012. Liu currently lives in Beijing and Copenhagen. The scope of Liu Shiyuan's art practice comprises such domains as photography, video, stage performance, and spatial installations, among others. Through her art practice she exposes a visual language that is unaffected by regional boundaries. Her most recent solo exhibition is "As Simple As Clay" (YUZ Museum, Shanghai, 2015). Recent major group exhibitions are "2017.COM.CN" (K11 Art Foundation & MOMA PS1, Hong Kong, 2017), the 1st Yinchuan Biennale "For an Image, Faster than Light" (Museum of Contemporary Art Yinchuan, Yinchuan, 2016); "SHE – International Woman Artists Exhibition" (Long museum, Shanghai, 2016); "The Exhibition of Annual of Contemporary Art of China" (Beijing Minsheng Art Museum, Beijing, 2016); "TUTORIALS – Moving Images and Instructions for Use from China" (Pino Pascali Foundation Museum, Polignano, 2016); "Bentu – Chinese Artists in a Time of Turbulence and Transformation" (Foundation Louis Vitton, Paris, 2016). Liu's first solo exhibition in the US will open at Tanya Bonakdar Gallery in New York City in February 2018.