Paper Tiger is touring around The Netherlands this November
The Beijing based theater company Paper Tiger has been invited to participate to Projet Ervaar Daar Hier curated by Frie Leysen. The company will perform «Reading» in 7 cities in The Netherlands including Amsterdam on November 9th at Frascati Theater.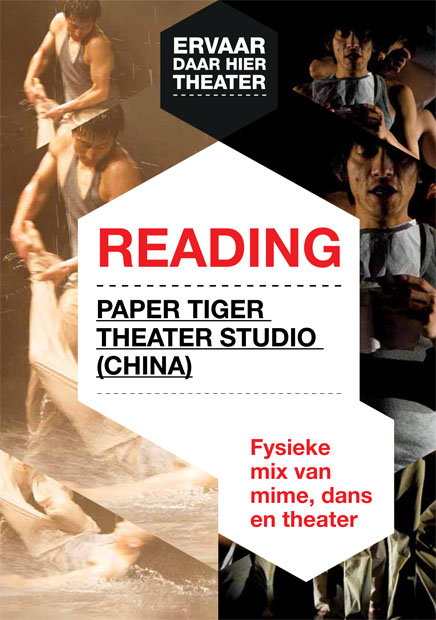 «Reading» explores the limits of performing arts mixing dance, corporal expression and reading. Reading or even more declamation of texts extracts such as a birth certificate, a list of different types of crimes found in a law article, the show's own review, a medical guide to pregnant women…
Taken as original constraint, the text leads the 5 dancers into transcending their words by movements and playing. A show full of emotions strength and humor. The direction is a challenge, calling upon a complex set of arrangements including rain pouring on stage… Another element challenging the bodies's gravity!
Paper Tiger will perform in the following cities:
9 november 2013 Frascati, Amsterdam
14 november 2013 Rotterdamse Schouwburg
16 november 2013 Theater de Nieuwe Vorst, Tilburg
19 november 2013 Theater aan het Spui, Den Haag
21 november 2013 Oosterpoort, Groningen
26 november 2013 Parkstad Limburg Theaters, Heerlen
30 november 2013 Stadsschouwburg Utrecht
More information and an interview on ervaardaarhier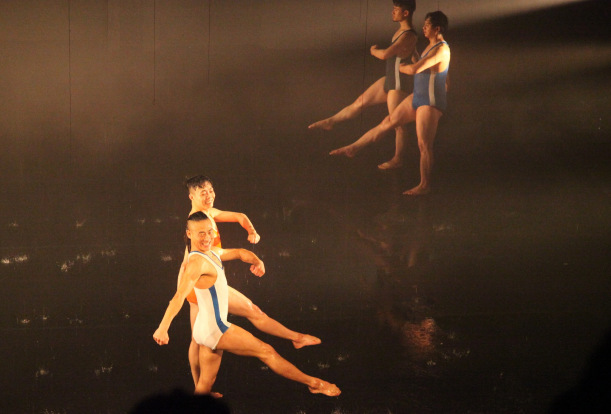 Photos and videos of Paper Tiger's works on Paper Tiger douban page