A selection of September new exhibitions in Beijing
After the annual summer slow down, Beijing's art scene is getting busy again with great shows' openings on September 1st:
Welcome to Bird Head World Again – Beijing 2012 at Shanghart from September 1st to October 8th in Caochangdi.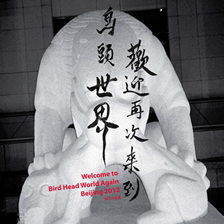 Birdhead Founded in 2004 
Lives and works in Shanghai, China
Birdhead are:
 Song Tao
 Born in Shanghai, China, 1979 and 
Ji Weiyu 
Born in Shanghai, China, 1980.
Birdhead's recent solo exhibitions include Birdhead: New Village at EX3 Centre for Contemporary Art in Florance, Artist File 2011 The NACT Annual Show of Contemporary Art at the National Art Centre Tokyo. A major presentation by Birdhead featured inILLUMinations in the Arsenale at the 54th Venice Biennale in 2011. Birdhead also participated in museum exhibitions including China Powerstation IVat Pinacoteca Agnelli in Torino, Italy,  Warm Up at the Minshing Museum in Shanghai, Reversed Images, Representations of Shanghai and it's Contemporary Material Culture at the Museum of Contemporary Photography in Chicago and China Power Station: Part II in the Astrup Fearnley Museum of Modern Art, Oslo in Norway.
At White Space from September 1st to November 11th
He Xiangyu's solo show will present his recent installation and video works since his last show at the whitespace. The exhibition has no title neither specific setting, as the artist choose to make his individual image a viewing object part of the show.
He Xiangyu was born in Liaoning Province in 1986, currently lives and works in Beijing.
More: He Xiangyu Cola Project
Yang Jian "Simple Mechanical" will feature installation and video works from the last three years as well as a performance by the artist.
Born in Fujian Province in 1982, Yang Jian graduated with an MA from School of Fine Arts, Xiamen University in 2007. He was elected into the International Artist in Residence program of The Dutch Royal Academy of Fine Arts during 2009 to 2010, and was offered the sponsorship from Dutch Stichting Niemeijer Foundation. He currently lives and works in Beijing and Nanjing.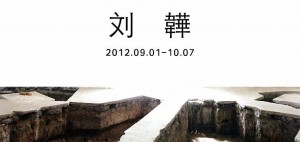 Liu Wei at Long March Space from September 1st to October 7th
Liu Wei (b.1972) lives and works in Beijing, he explores different media from performance, sculpture, photography, video and installation, to painting.
Liu Wei recent series of works focuses on his relationship with the material and objects that constitute our world, seeking to "get rid of simple materials, and realize more of the value within the matter itself,"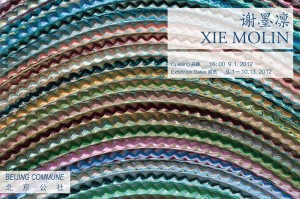 Xie Molin at Beijing Commune from September 1st to October 13th
Xie Molin graduated from Department of Fresco Painting of Central Academy of Arts (Beijing) in 2003, and he acquired master degree from Department of Painting Art of Britain Edinburgh Art Academy in 2007, then he returned to live and work in Beijing.
Wall Drawing at Continua from September 1st to Ocober 28th featuring works by Daniel Buren, Carlos Garaicoa , Kendell Geers , Jorge Macchi , Nedko Solakov , Pascale Marthine Tayou , Sislej Xhafa, Sun Yuan & Peng Yu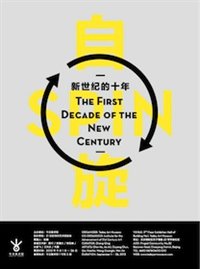 The first decade of the new century at Today art Museum from September 1th to 28th curated by Zhang Qing brings together new works of the past ten years of six artists – Chen Ke, Jia Aili, Ouyang Chun, Qiu Xiaofei, Wang Guangle and Wei Jia. The show features both classic works, central pieces of the artists' career as well as the newest pieces.
Published in :
Visual art
Tags:
2012
,
798
,
Beijing
,
Birdhead
,
Caochangdi
,
Chinese artist
,
exhibition
,
He Xiangyu
,
Jia Aili
,
Liu Wei
,
Xie Molin
,
Yang Jian