The unfinished collection by Iona Whittaker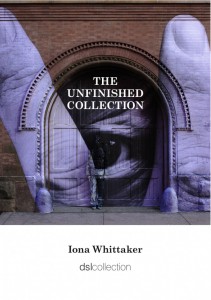 Launched last month, "The Unfinished Collection" was commissioned by Dominique and Sylvain Levy owners of the dsl Collection and written by Iona Whittaker.
"The Unfinished Collection" is questioning the meaning of being an art collection in the 21st Century. According to dsl collection 'The 21st century collectors must think beyond established boundaries."
The publication is organized around three questions quote by Paul Gauguin : "Where Do We Come From?", "What Are We" and "Where Are We Going?", which compose the three main sections of the book.
The book is orientated around two keys and interrelated ideas the identity of dslcollection as of its time and timeless. In fact essential to this "the Unfinished Collection" are ideas about the relationship between time and collecting art.
For more information I invite you to check Iona Whittaker's blog
The book is available on amazon