Wang Guangyi Retrospective exhibition at Today Art Museum
Last Saturday Today art museum (first privately run contemporary art museum open in Beijing) celebrated its 10 years anniversary, with the opening of Wang Guangyi retrospective exhibition 'Thing-in-itself: utopia, pop and personal theology".
The exhibition curated by Huang Zhuan shows works from the early 80's to nowadays within four main sections:
Cultural utopia: the logic of creation 1984-1986 with pieces as Post-Classical – the return of tragic Loce or Back of Mona Lisa A.
From Analysis to Pop: Correction and requisition 1987-1996 with famous paintings as Great Criticism Marlboro whom made him famous.
Materialist theaology: Matter and form 1997-2011 presenting the installation temperature or Cold War Aesthetic.
Things-in-themselves 2011-2012 presents an huge installation set up in the main space of the Museum 1st floor.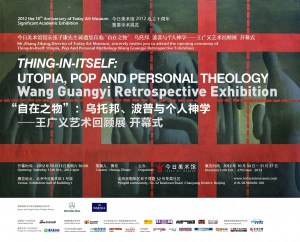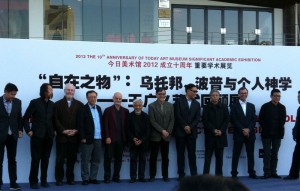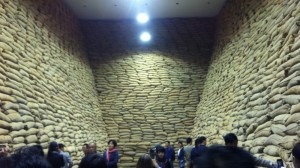 Exhibition time: October 14th to November 27th
Exhibition venue: Today Art Museum Main building
More information: Today art museum