#Xu Zhen# exhibition at UCCA until April 20th
Lately Shanghai-based artist Xu Zhen comes under the spotlight. His exhibition "Xu Zhen – A Madein Company production" is currently presented at UCCA in Beijing, while being the Armory Show  commissioned artist.  At the occasion of the fair, MadeIn Gallery, MadeIn Company's newly launched gallery,  will present Lu Pingyuan's lastest video 'Where is Grandma'.
The exhibition at UCCA includes pieces made first as Xu Zhen beginning in the late 1990's, then as MadeIn Company which Xu Zhen found in 2009 and most recently (2013) under the newly launched brand "Xu Zhen", produced by MadeIn Company.
"Xu Zhen's oeuvre reflects the concerns of an artist who is participating to the international art world while remaining deeply skeptical of it and especially about the label " Chinese contemporary art". Xu Zhen's artwork probe the various mediations that corrupt the viewer's experience of an artwork, particularly in observing a culture that is not his one's own. […] Xu Zhen's artwork has always been a collaborative effort." quote from the exhibition booklet
Xu Zhen (b.1977)  is graduated from Shanghai School of Arts and Craft. He currently resides and works in Shanghai. Xu Zhen is the youngest Chinese artist to participate in the Venice Biennale in 2001. His works have been showed at Shanghai Biennale, Hayward gallery in London, PS1 Contemporary art center New York, Asia Pacific Triennial of Contemporary art, Guangzhou Triennial…
MadeIn company is a contemporary art creation company focusing on the production of creativity and devotes to the research of contemporary culture's infinite possibilities.
Xu Zhen's exhibition at UCCA is running until April 20th. For more information I invite you to read the exhibition's press release.
Article on yatzer: "Xu Zhen: A MadeIn Company Production" At UCCA In Beijing, China
Article on ArtSlant : From Realism to Radicalism: Speaking with Philip Tinari, Curator of Focus China 2014 article by Iona Whittaker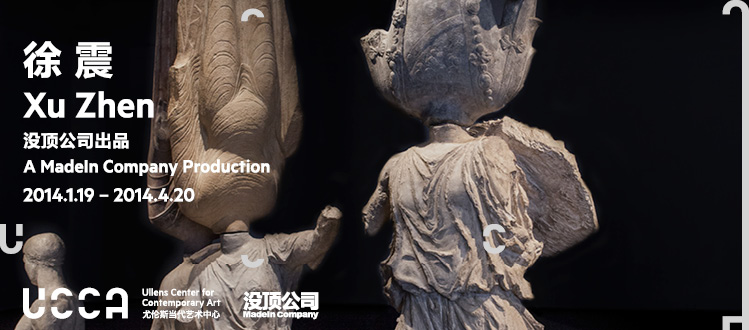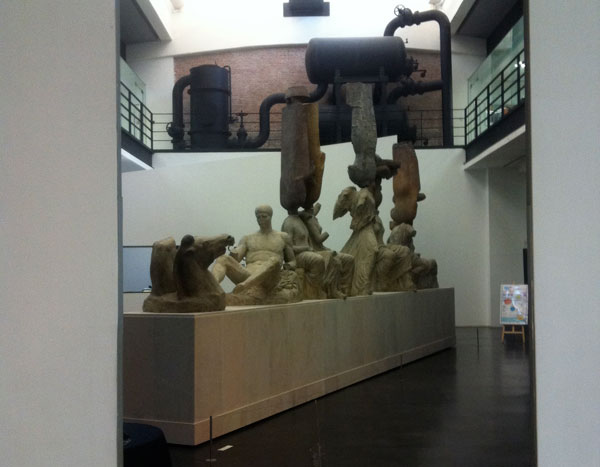 Eternity, 2013, installation, 3,5 x13x1,5 m produced by MadeIn Company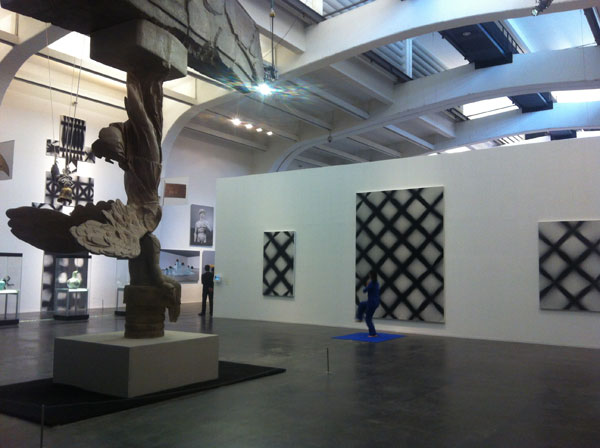 General view of the exhibition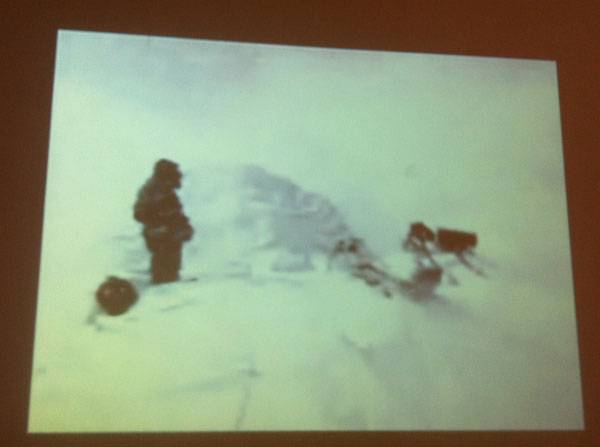 "8.848-1.86″, video (installation, photography, performance) 2006, 8'10", Xu Zhen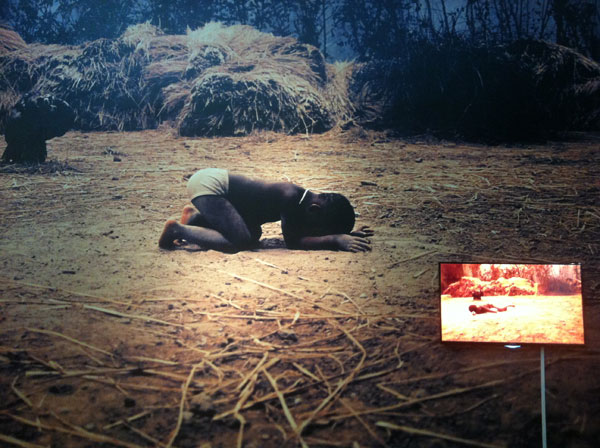 The Starving of Sudan, 12'10" video, 2010, Xu Zhen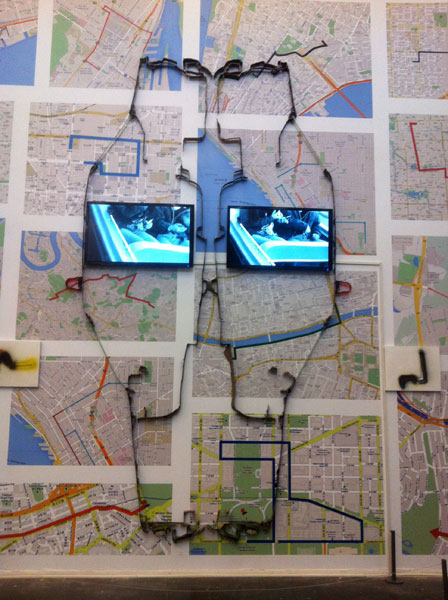 General view of the exhibition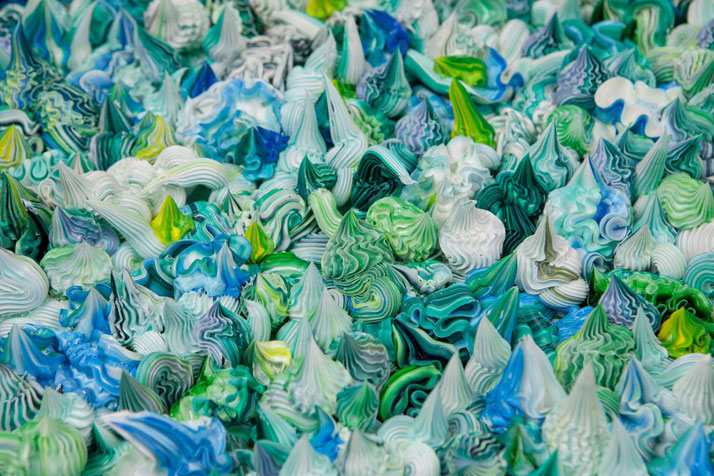 Under Heaven, detail, 2012, Produced by MadeIn Company courtesy of UCCA
UCCA Art Center 798 art district Beijing
Tuesday to Sunday 10:00 am – 7:00 pm
General admission: ¥10 per person (Free admission on Thursdays)