Zhu Xinyu's forthcoming solo show in Brussels
Beijing-based artist Zhu Xinyu has been invited by Paris Beijing Photo Gallery to show his new serie of works in Brussels. The exhibition "Turbid landscapes" will be on display from November 8th until January 10th.
Zhu Xinyu born in 1980 in Liaoning province (Northeastern China) is graduated in 2004 from the Oil painting department of Luxun Fine Arts Academy. He lives and works in Beijing. His work is deeply influenced by the atmosphere of his hometown, where the traces of industrial development shape the cityscape. Zhu Xinyu has a strong interest in nature and deserted buildings. His work portraits noman's land , a deserted club or theater, an empty dining room, a disused pool, a vast and dense forest by night, an austere highway illuminated by street lights, a parking entrance or a night scene through a wire fence. His work is nourished by fading memories and a complex mix of melancholy, loneliness, nostalgia and calmness.
The nature is omnipresented in his new serie of works that will be shown for the first time in Brussels.
Here some images of his previous serie of works (2010-2011):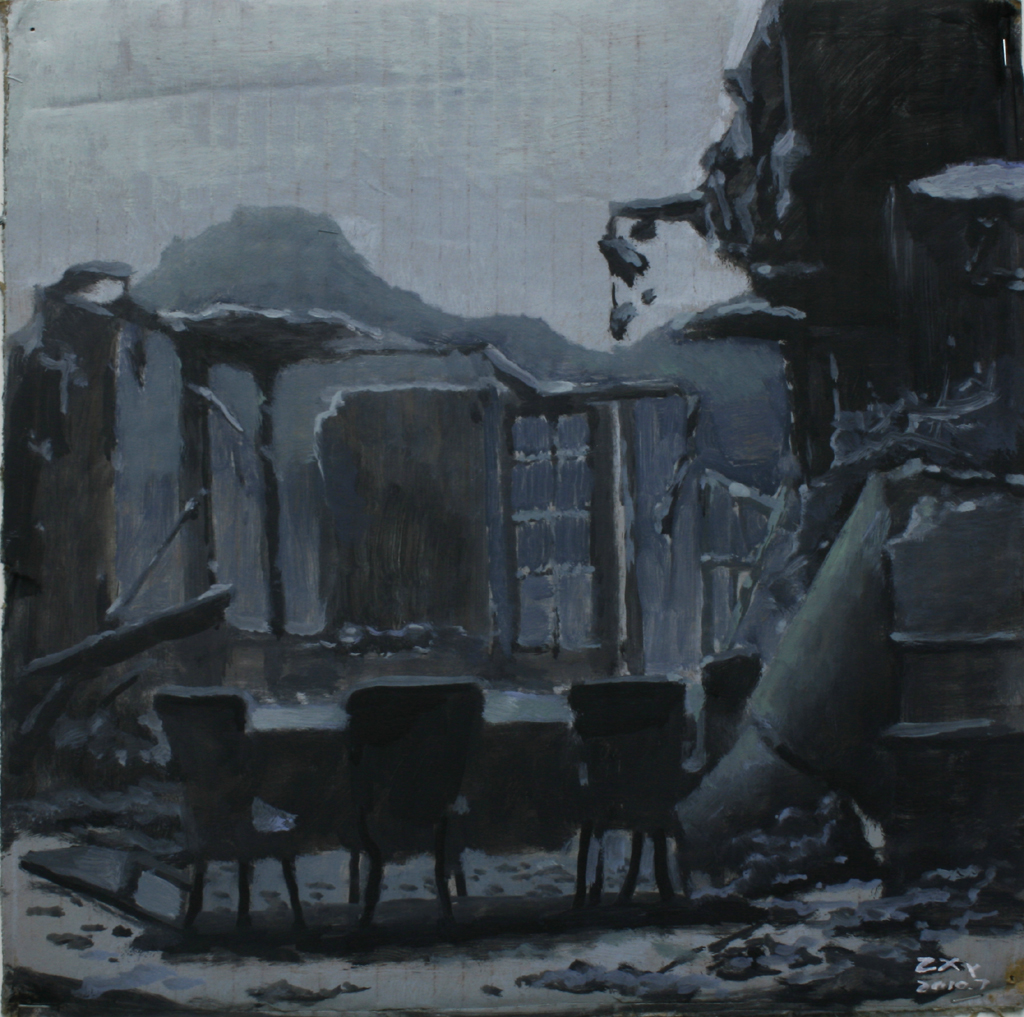 The Fallen Pharmaceutist Association oil on cardboard 32 x 32 cm 2010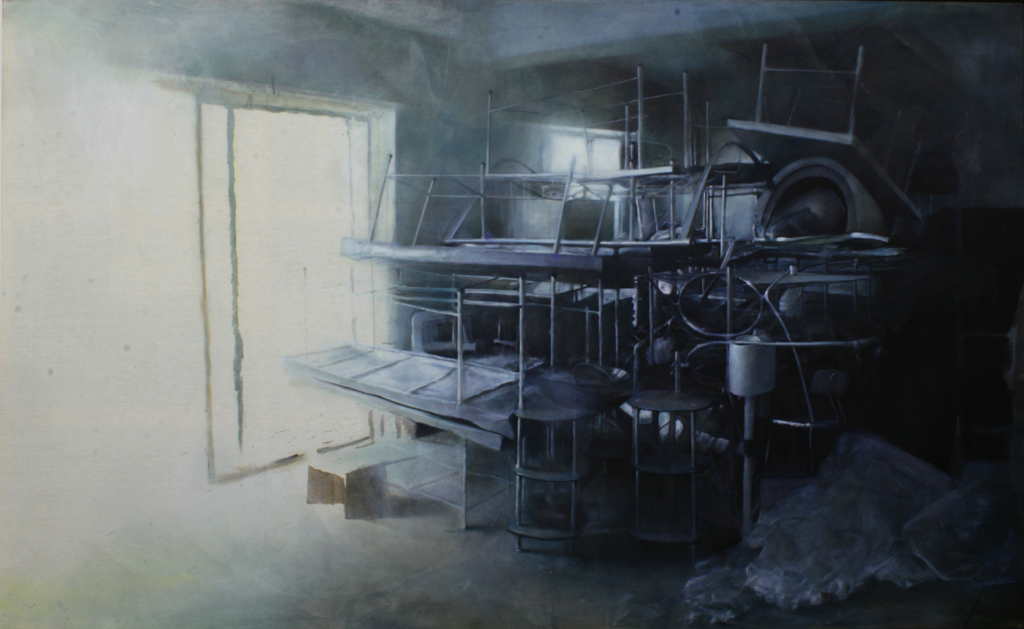 The Bride Playing Hide & Seek with a Bachelors oil on canvas 180 x 290 cm 2010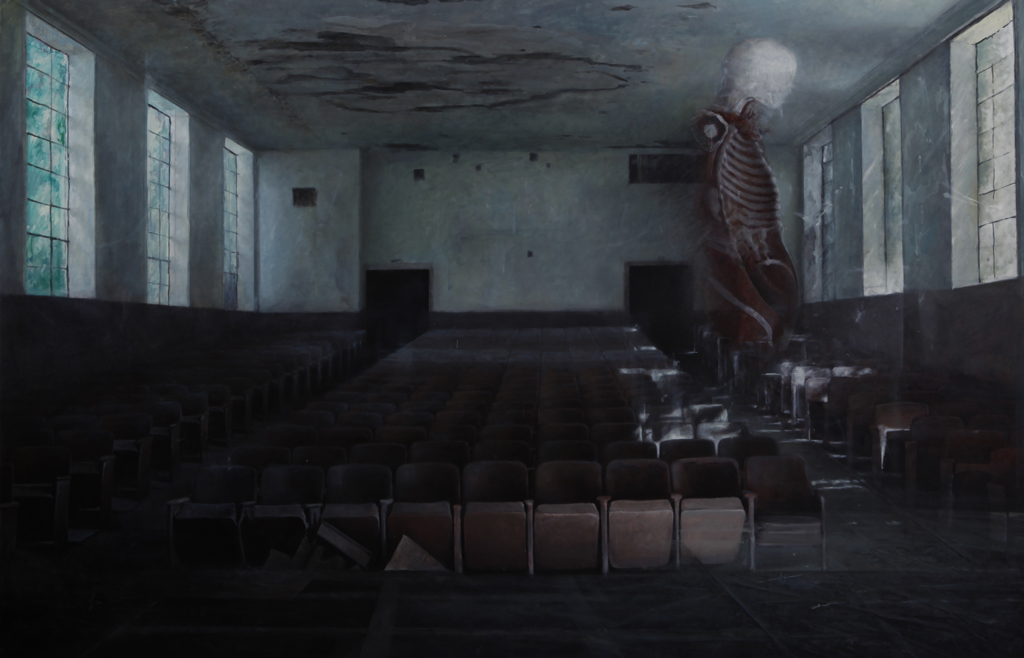 Her thought yet to be labelled oil on canvas 200 x 310 cm 2011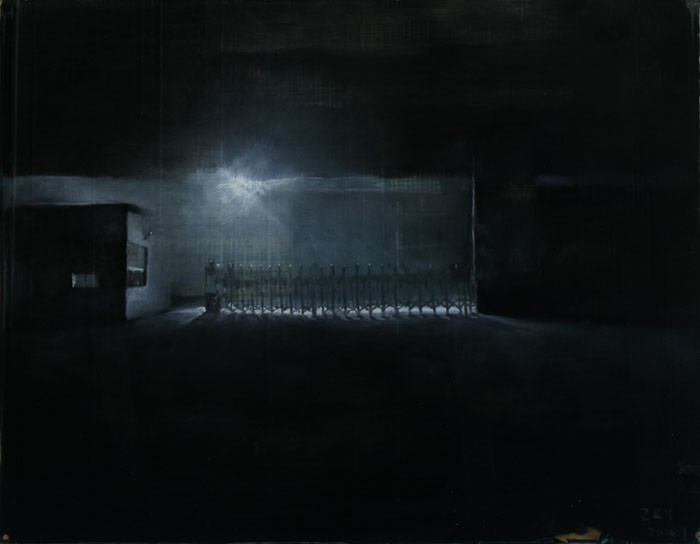 Untitled oil on cardboard 70 x 60 cm 2010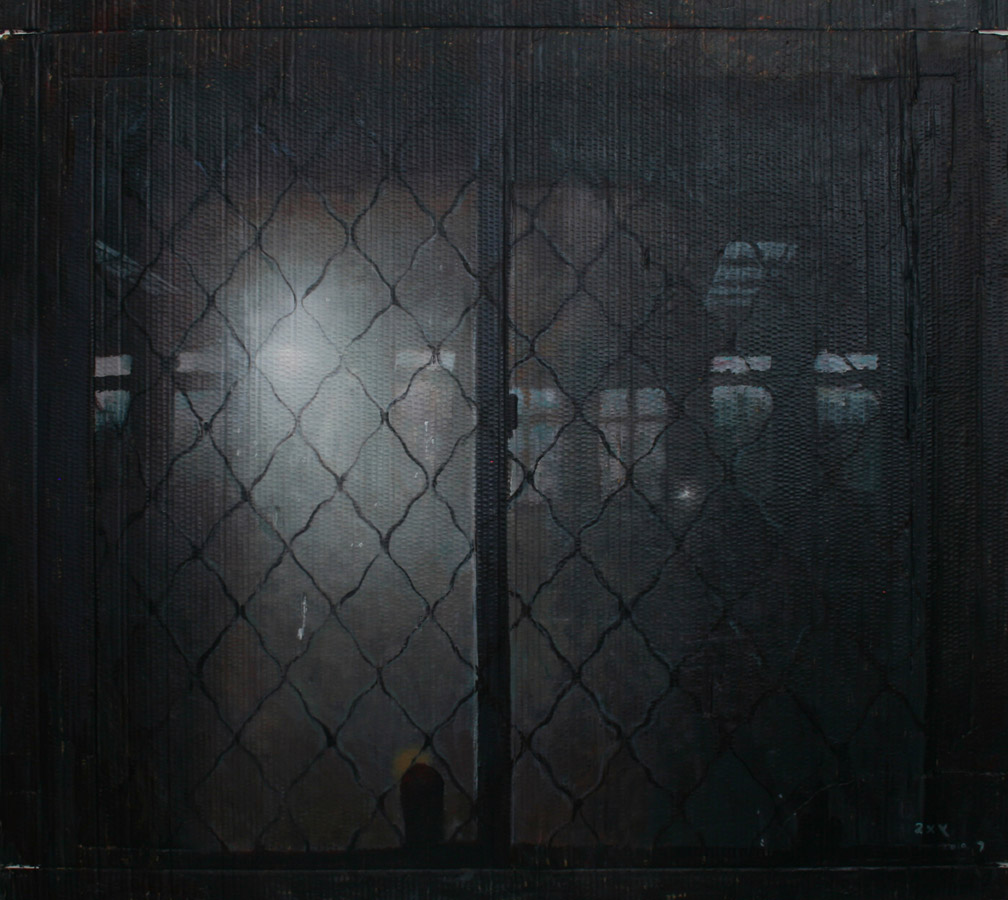 Untitled oil on cardboard 164 x 150 cm 2010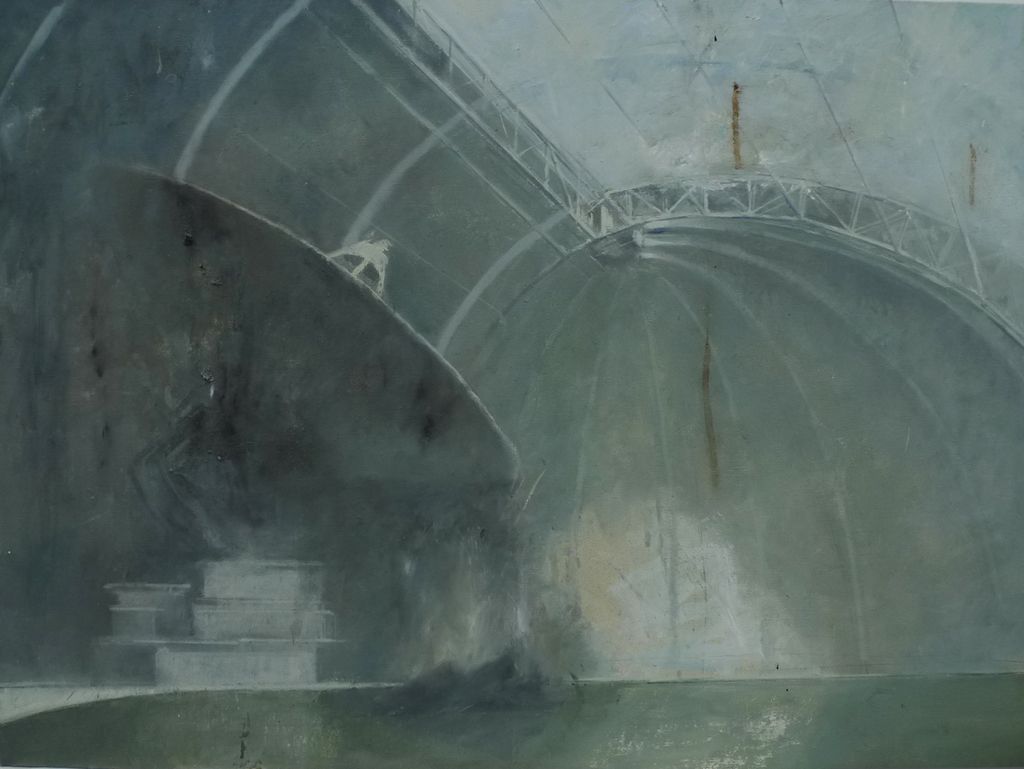 The willfully silent Pond oil on canvas 170 x 270 cm 2010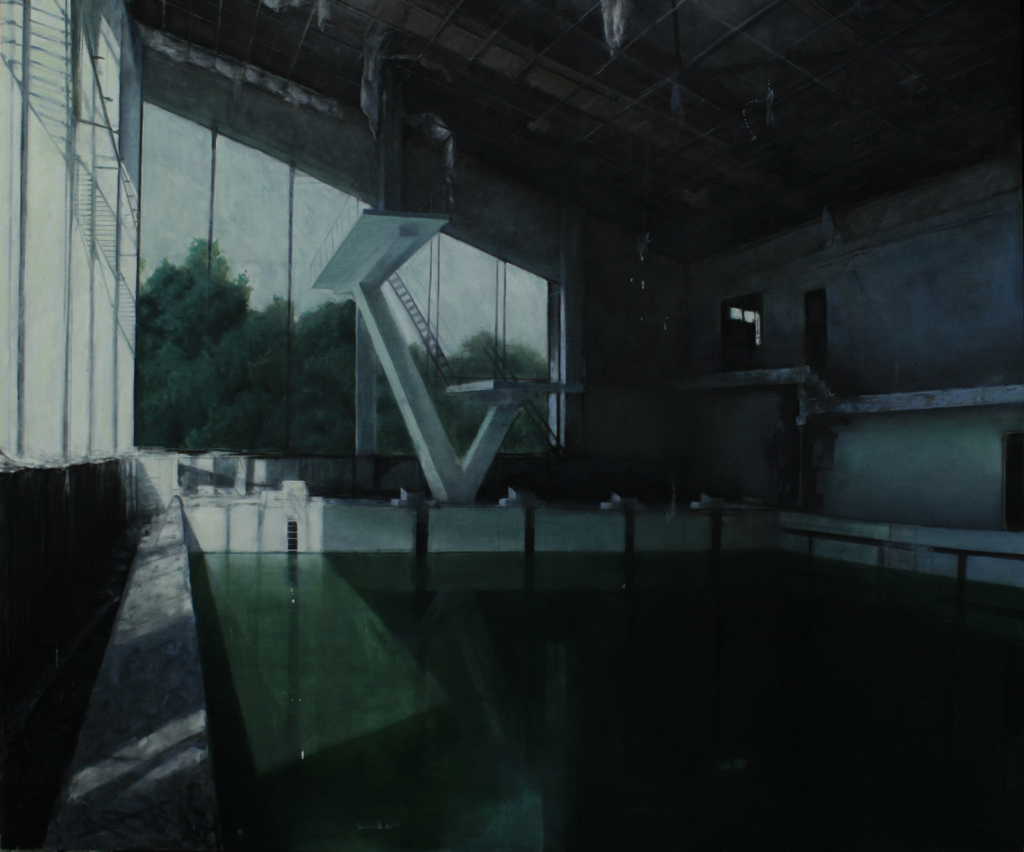 The silent of Container oil on canvas 200 x 230 cm 2010
Exhibition duration :
November 8th 2014 to January 10th 2015
Exhibition venue: 
Hôtel Winssinger Brussels
66 rue hôtel des Monnaies
TEL: +32 (0) 28 51 04 13
EMAIL: brussels@galerieparisbeijing.com