10 Art Venues You Can't Miss in Beijing
If you are visiting Beijing, there are some art venues you cannot miss during your stay. Except for Arrow Factory which is made to be viewed 24 hours a day, 7 days a week, the other art venues are usually all closed on Monday.
ARROW FACTORY
Arrow Factory is an independently run alternative art space in Beijing that is located in a small hutong alley in the city center. Arrow Factory reclaims an existing storefront and transforms it into a space for site-specific installations and projects that are designed to be viewed from the street 24 hours a day, 7 days a week. The space is committed to presenting works by local and international artists that are provisional in nature, highly contingent upon the immediate environment and that form meaningful responses to the diverse economic, political and social conditions of its given locality and everyday lived experiences.
Address: 38 Jianchang Hutong, Dongcheng district, Beijing (Off guozijian hutong)
If you want to support Arrow Factory, you can donate here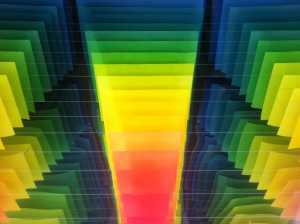 Founded in 2004, Beijing Commune is located in Beijing 798 Art District. The gallery presents work by established as well as up and coming Chinese artists. The space welcomed solo show of influential figures in the Chinese art scene including Zhang Xiaogang, Yue Minjun, Song Dong, Yin Xiuzhen, Hong Hao and Liu Jianhua, while simultaneously serving as the incubator for emerging artists including Fan Shuru, Hu Xiaoyuan, Liang Shuo, Liang Yuanwei, Lu Yang, Ma Qiusha, Shang Yixin, Song Ta, Wang Guangle, Xie Molin, Yang Xinguang,Yu Ji and Zhao Yao.
Address: 798 Art Zone, No.4 Jiuxianqiao Road, Chaoyang District
Phone: +86 10 8456 2862
E-mail: info@beijingcommune.com
C-Space founded by Melle Hendrikse in 2008, is located in the Caochangdi art district. C-Space strives to discover and promote exceptional Chinese contemporary artists. Since its establishment in 2008, artists such as Sui Jianguo, Zhang Dali, Zhang Shujian, Nabuqi, Yu Ji, Yu Honglei, Wang Xin, Xu Wenkai (Aaajiao), Ren Han, Qin Yifeng, He Wei, Wu Xiaowu and Yang Yuanyuan have had solo exhibitions in the gallery.
Address:Red No.1 – F, Caochangdi Chaoyang District
Phone: +86 10 84338530
E-mail: info@c-spacelocal.com
INK Studio is an art gallery based in Beijing Caochangdi art disctrict, its Artistic Director is Dr. Britta Erickson. Its mission is to present Chinese experimental ink as a distinctive contribution to contemporary transnational art-making. Representing more than 13 artists, including Bingyi, He Yunchang, Li Jin, Li Huasheng, Wang Dongling, Yang Jiechang, and Zheng Chongbin, the gallery exhibits works of diverse media, including painting, calligraphy, sculpture, installation, performance, photography, and video.
Address: Red No. 1-B1, Caochangdi, Chaoyang District, Beijing, China 100015
Phone: +86 10 6435 3291
Since becoming established in 2008, Magician Space seeks to challenge, stimulate, and address the blinds areas overlooked by the development of contemporary art in China. The gallery's exhibitions are dedicated to providing important solo exhibitions for artists at a formative stage as well who have contributed significantly to the history of contemporary art such as: Jiang Zhi, Liang Wei, Liu Chuang, Li Jinghu, Liu Yefu, Shi Guowei, Shi Hengbo, Tang Yongxiang, Timur Si-QIn, Wang Zhongjie, Wu Hao, Yao Qingmei, Wang Bing, Trevor Yeung, Whang Hui.
Address: 798 East Road, 798 Art Zone, 2 Jiuxianqiao Road, Chaoyang District, Beijing 100015
Tel: +86 10 5978 9635
M Wood is an independent not-for-profit contemporary art museum in Beijing, located in 798 art disctrict. It was founded in 2014 by the young Chinese collector couple Lin Han and Wanwan Lei and co-founded by Michael Xufu Huang. The museum is hosting shows by local and international artists such as: Paul McCarthy, Lu Yang, Nicolas Party, Kader Attia, Liang Shaoji and more.
Address: D-06, 798 Art Zone No. 2 Jiuxianqiao Road Chaoyang District
Phone:+86 10 8312 3450
Red Brick Art Museum founded in 2014 by the couple YAN Shijie and CAO Mei, is a private art museum located in No.1 International Art District in the northeast of Beijing. This art venue hosts exhibitions of National and International artists such as: Andreas Mühe, Izumi Kato, Olafur Eliasson, Nigel Rolfe, Dan Graham, Andres Serrano, Xing Danwen, Winners of the Marcel Duchamp Prize, Huang Yongping, Deng Guoyuan, Tatiana Trouvé, Laure Prouvost…
Address: Chaoyang District Shunbai Road, No.1 International Art District Beijing
Tel: +86 10 84576669 – 8800
Email: pr@redbrickartmuseum.org
UCCA is China's leading independent institution of contemporary art. Founded in 2007 out of a commitment to bring Chinese contemporary art into global dialogue, it has since become a cultural landmark for Beijing, a conduit for international exchange, and an incubator for new talent. Located at the heart of the 798 Art District, it welcomes more than one million visitors a year. Originally known as the Ullens Center for Contemporary Art, UCCA underwent a major restructuring in 2017 and now operates as the UCCA Group, comprising two distinct entities: UCCA Foundation, a registered non-profit that organizes exhibitions and research, stages public programs, and undertakes community outreach; and UCCA Enterprises, a family of art-driven retail and educational ventures. UCCA's work grows from its core belief that new art can change lives, broaden perspectives, and enrich the conversation between China and the world.
Address: 798 Art Zone, No.4 Jiuxianqiao Road, Chaoyang District
Phone: +86 10 5780 0200
Founded in 2004, the contemporary art gallery WHITE SPACE BEIJING was initially located in the 798 Art Factory and moved to Caochangdi art district in 2009. The gallery collaborates with emerging and established artists such as Gao Lei, Gao Ludi, He Xiangyu,Hao Jingfang & Wang Lingjie, Li Shurui, Liu Shiyuan, Liu Wentao, Shi Zhiying, Wang Haiyang, Wang tuo and Yang Jian.
Address: No.255 Caochangdi, Airport Service Road, Chaoyang District, Beijing, 100015
Tel: +86 10 84562054
Email: info@whitespace-beijing.com
For more art venues in Beijing or other cities in China, I invite you to check the list of China's art venues
Published in :
Art Venues
,
Visual art
Tags:
2018
,
Arrow Factory
,
art venue
,
Beijing
,
Beijing Commune
,
C-Space
,
Ink Studio
,
M Wood
,
Magician Space
,
Red Brick Museum
,
UCCA
,
White Space