Aniwar Mamat's exhibition "Sun, Water and Wind" in Beijing extended through May
Aniwar's wool felt tapestry works were included in the international group exhibit "Decorum: Carpets and Tapestries By Artists" (Apr 26 – Jul 13, 2014) jointly organized by the Musée d'Art Moderne de la Ville de Paris and the Shanghai Power Station of Art.  The current exhibit, "Sun, Water and Wind", presents the artist's most recent exploration of traditional Uyghur (Xinjiang) tapestry making techniques adapted to his designs.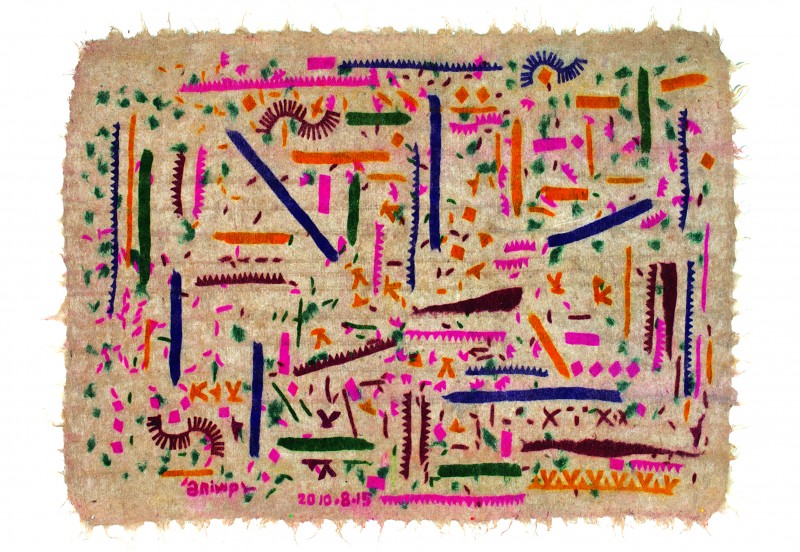 Image Courtesy of Pékin Fine Arts
The artist's experiments conducted in this remote Xinjiang village, marrying contemporary abstraction and age-old wool felt craftsmanship. The colors chosen are never arbitrary and instead reflect a fidelity to his heritage. The foreground or main body of each felt tapestry for instance is either off white or dark brown, remaining un-dyed, and true to the original lamb's wool colors. Only the bands of color are dyed.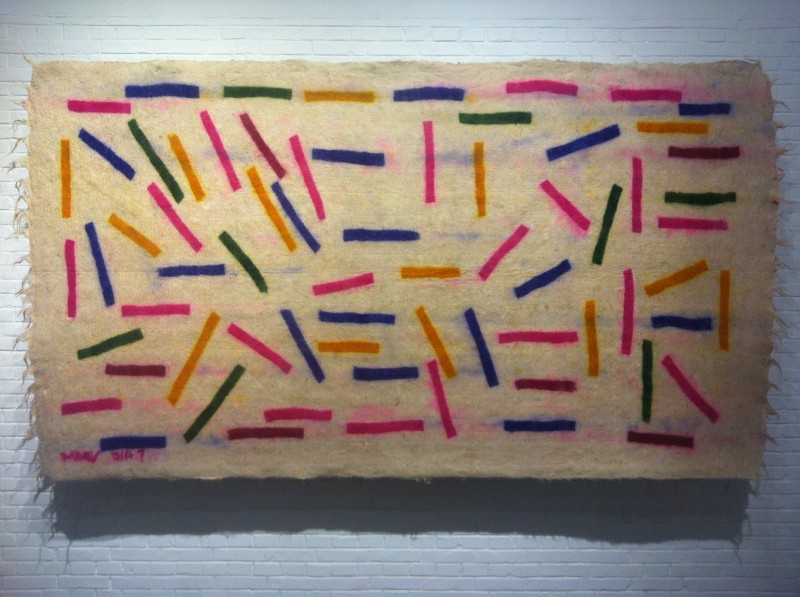 Nursing a Pile of Old Memories and exhausted Feelings : How you confront Kashgar's White Lamb's Wool 170 x 325 cm Lamb's Wool felt 2014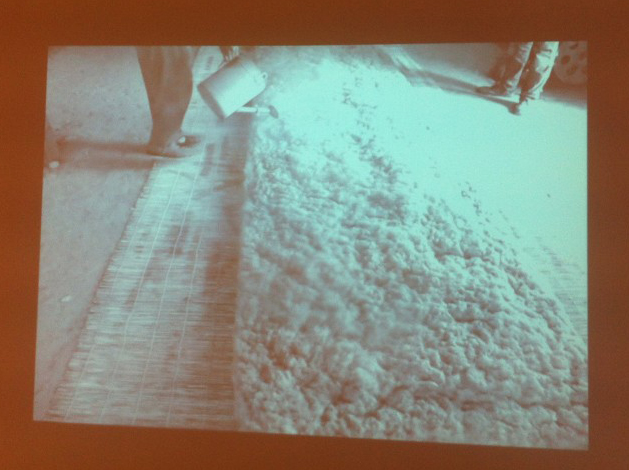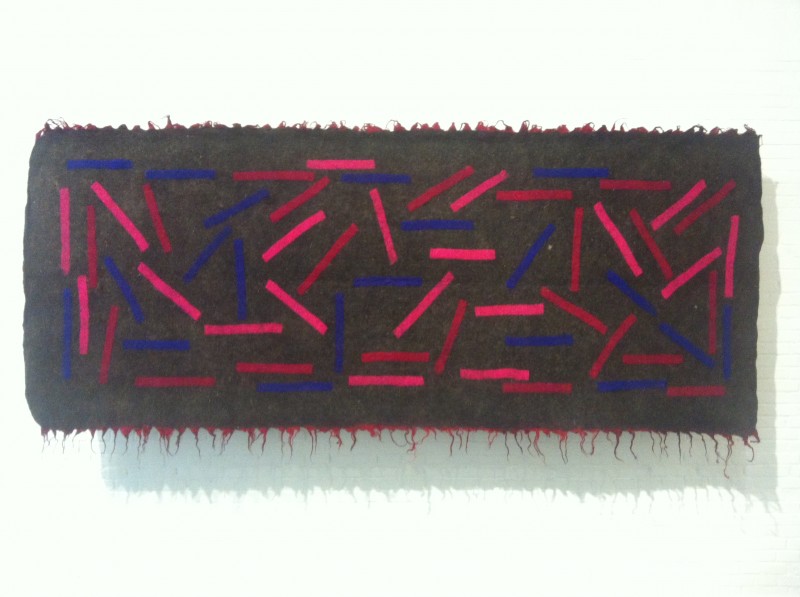 Finding Something Lost, It's not important to be Visual, Breathing – Dark Grey 175 x 346 cm Lamb's wool Felt 2014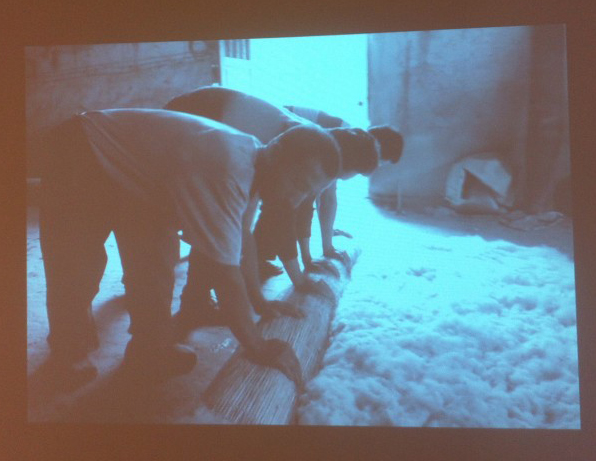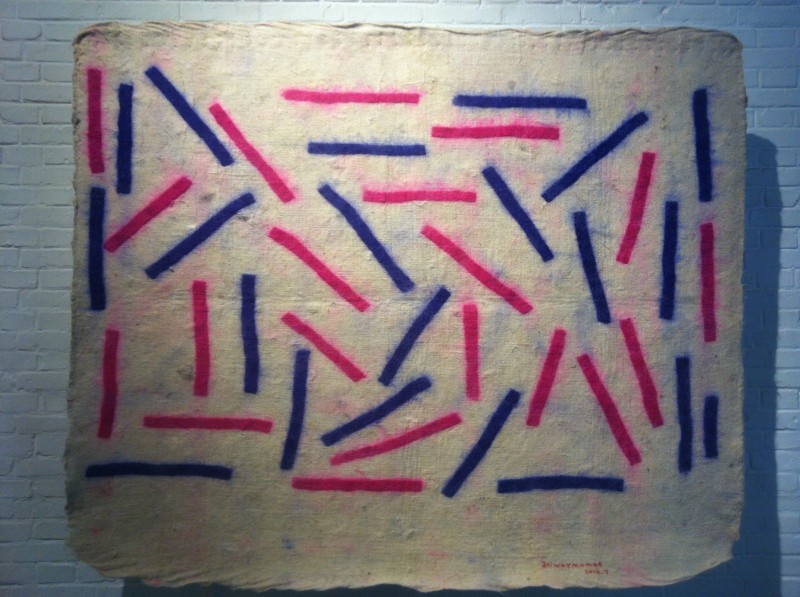 Nursing a Pile of Old Memories and exhausted Feelings : How you confront Kashgar's White, Blue, Red Lamb's Wool 152 x 184 cm Lamb's Wool felt 2014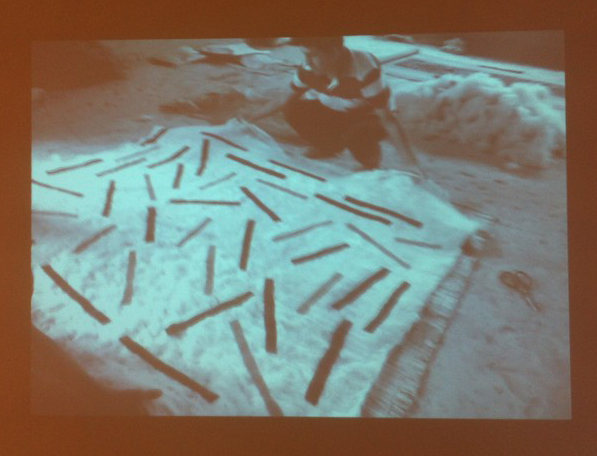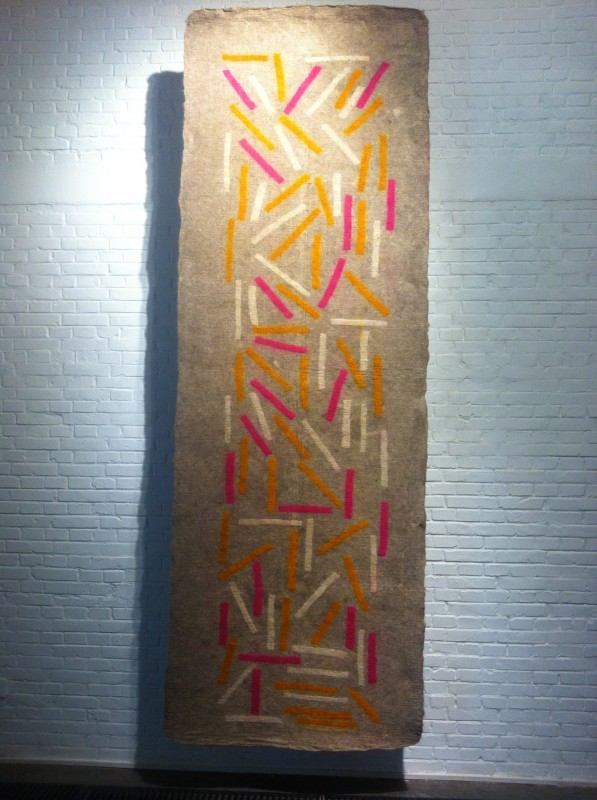 Finding Something Lost, It's not important to be Visual, Breathing – Dark Grey 118 x 336 cm Lamb's wool Felt 2014