Chinese Art : The Impossible Collection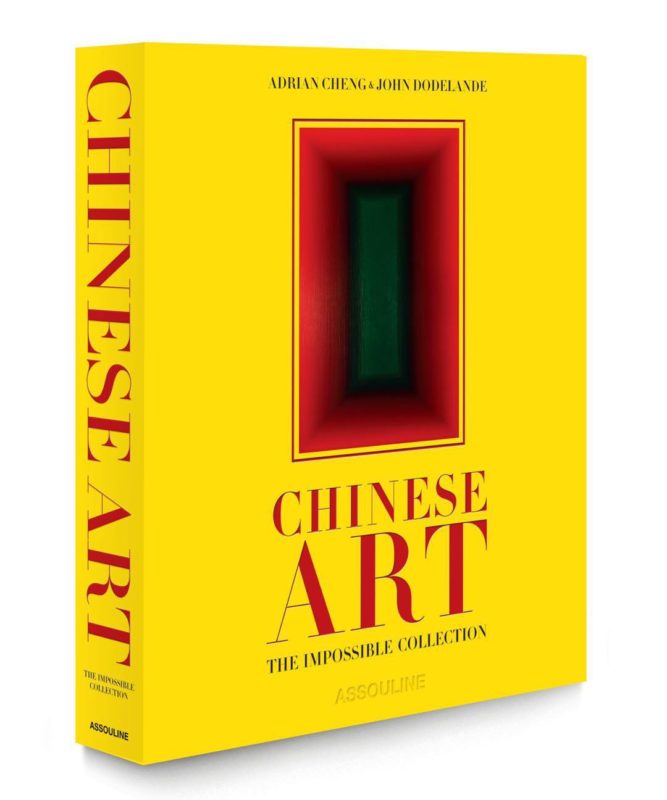 Chinese Art : The Impossible Collection, Adrian Cheng & John Dodelande (Assouline Editions, 194 pages.).
Chinese Art : The Impossible Collection by Adrian Cheng & John Dodelande " presents the ideal Chinese Art Collection of two collectors dedicated to contemporary Chinese Art. "It is a personal anthology of works that we love and admire. It was a near impossible task to winnow the selection down to just a hundred. The discussions were long, deep, and sometimes heated – and people may be surprised by some of the choices we have made.' explains the authors.
Among the selection of contemporary art, there are works by established as well as emerging contemporary artists such as Jia Aili, He Xiangyu, Wang Guangle, Wang Yuyang, Xu Zhen, Zhang Xiaogang, Zhao Bandi and more.
The oversize volume is part of Assouline's Ultimate Collection and is available for purchase on Assouline's website. The book will be launch later this year in Hong Kong. For more information about the event please contact press@assouline.com.
About the authors
Adrian Cheng is a prolific and dedicated collector of contemporary Chinese art, and a powerful force on the global art scene. In 2020, the journal ArtReview ranked him twelfth in its list of the 100 most influential people in the art world. That influence is due in part to his K11 Art Foundation, a non-profit organisation that promotes emerging artists internationally. Cheng also holds positions with some of the world's leading art institutions, among them the Centre Pompidou in Paris, the Met in New York, and the Royal Academy in London.
John Dodelande has been growing his collection since his early twenties, and owns works by many of China's most significant living artists. Travelling to meet those artists in person is a crucial part of his method. 'I know them all,' he says. 'To be in their studios, observe their body language, and feel their internal force – that helps me make sense of the art.' He is convinced that art, as a universal language, is one means to forge a new Silk Road, a meaningful web of connection between East and West.
Published in :
Visual art
Tags:
2021
,
Adrian Cheng
,
book
,
Chinese artist
,
contemporary art
,
He Xiangyu
,
Jia Aili
,
John Dodelande
,
Wang Guangle
,
Wang Yuyang
,
Xu Zhen
,
Zhang Xiaogang
,
Zhao Zhao