Shows worth to be seen in Shanghai
Shanghai Biennale at Power Station of Arts
Until March 31th, 2015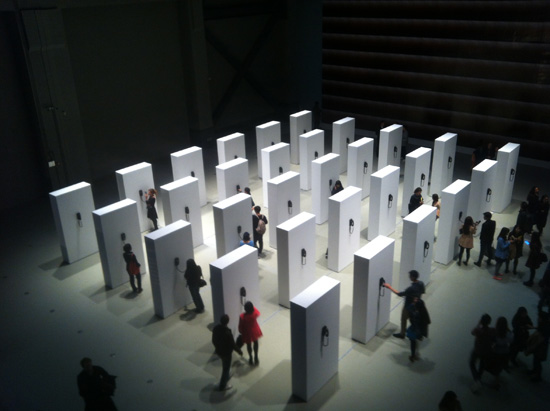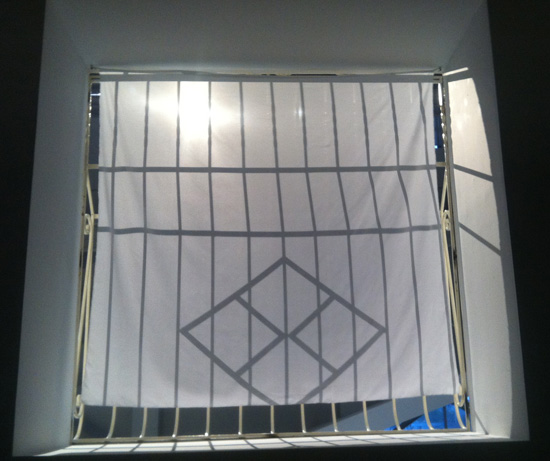 Liu Chuang, Segmented Landscape, Installation, 2014 Courtesy of the artist and Leo Xu Projects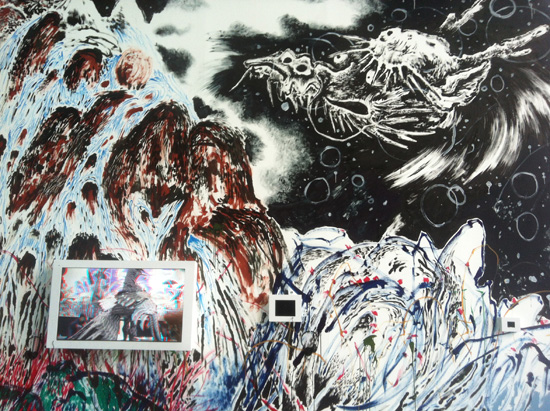 Sun Xun in situ project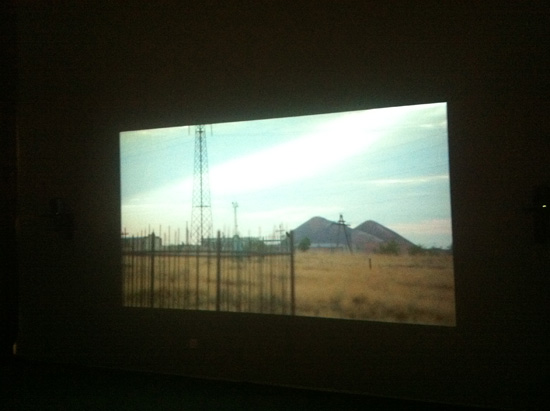 Anton Vidokle This is Cosmos HD Video 2014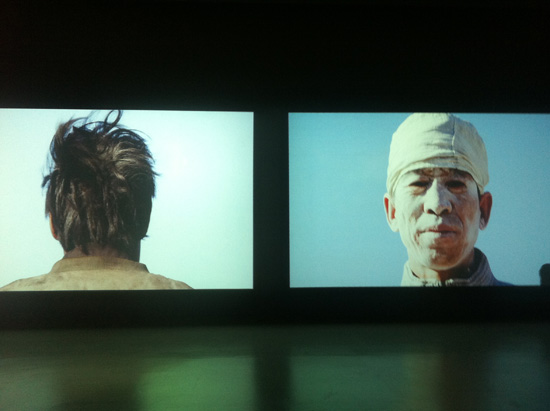 Zhao Liang, Black face, White face, HD video, 2014 Courtesy of the artist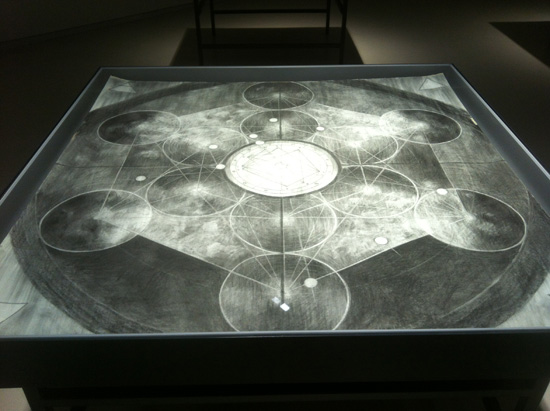 Yin-Ju Chen, Liquidation Maps, Mixed Media Installation, 2014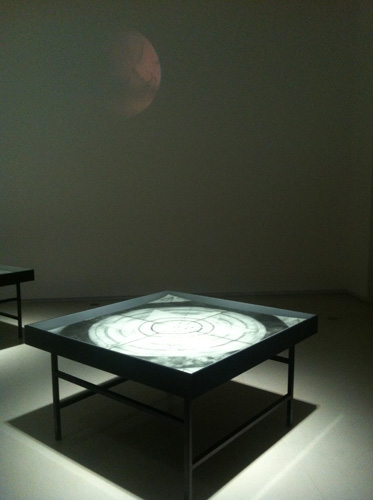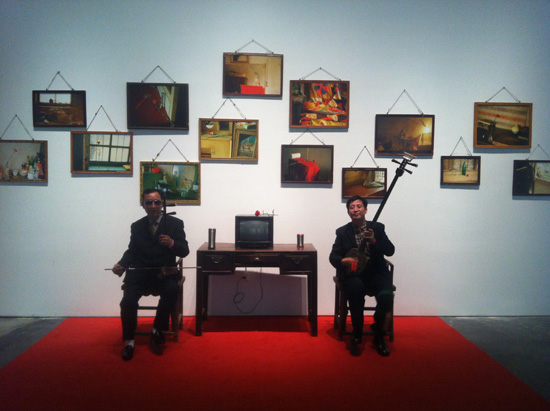 Hu Liu, Xintianyou, Mixed media installation, 2002-14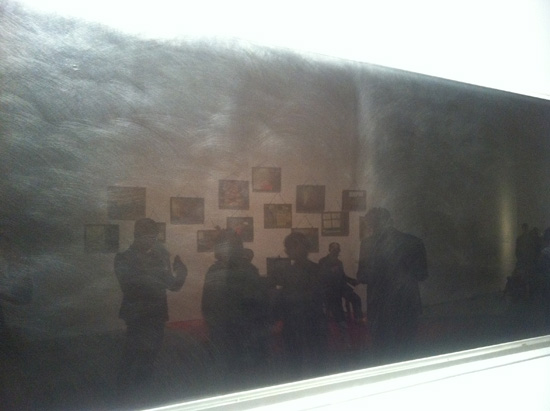 Hu Liu, Sea, Pencil drawing, 2014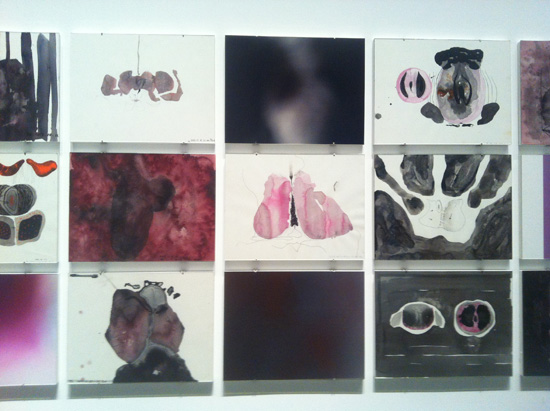 He Xiangyu, Everything we create is not ourselves 68-1, Mixed media, 2013-14, private collection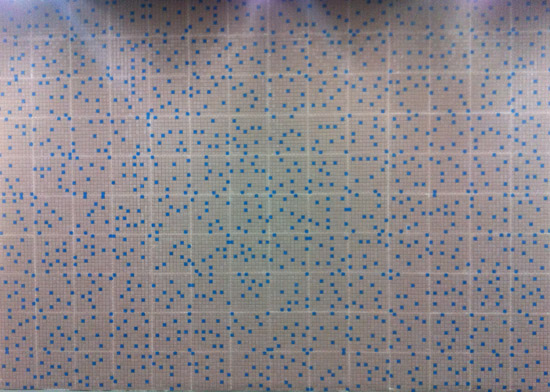 Wang Wei, Natural History, ceramic mosaic tiles, 2014
————
Not Only but Also, Zhang Peili's solo show at RenSpace
until January 28th, 2015
Zhang Peili spent one month at RenSpace studio in New York, working with a professional print workshop where he made amazing prints with 6 to 12 layers which are on view at RenSpace in Shanghai.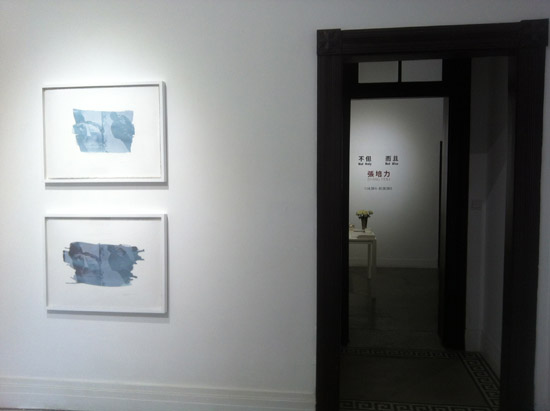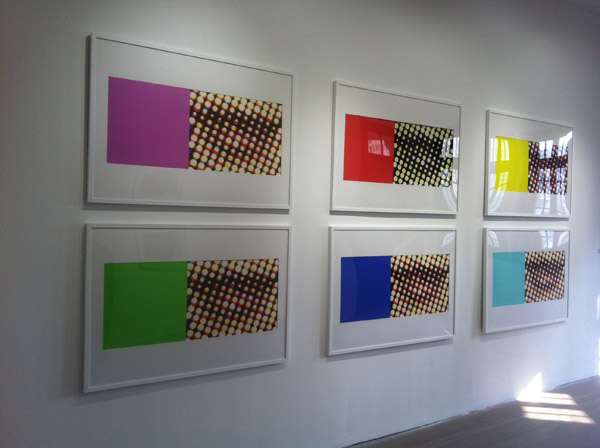 The Lips of a Female Announcer, Waterbase and acrylic pigment print on BFK rag paper, Ed 12
The Scene N°2,  Lithograph, 6-color, white Somerset Satin, Ed:20
————
Fat Mouse, Yu Honglei's solo show at Antenna Space in M50
until January 15th, 2015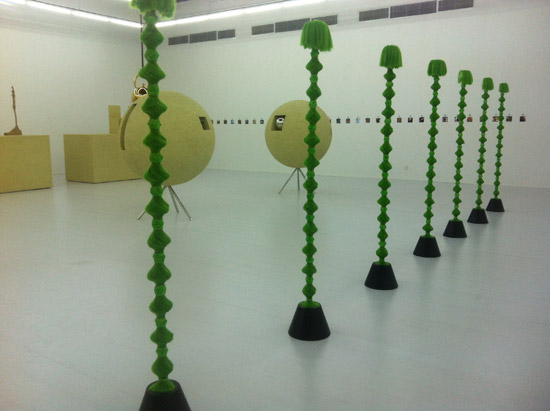 ————
Aike-Dellarco Gallery, solo show of the artist Tang Dixin.
Until December 14th
After one month of  physical preparation (see videos on view recording the preparation process) , Tang Dixin equipped with  climbing crampons and axes climbed around the gallery's walls during half an hour during the opening. On the gallery's walls you can see the marks left by his crampons and axes. A video on view in the show records the performance process.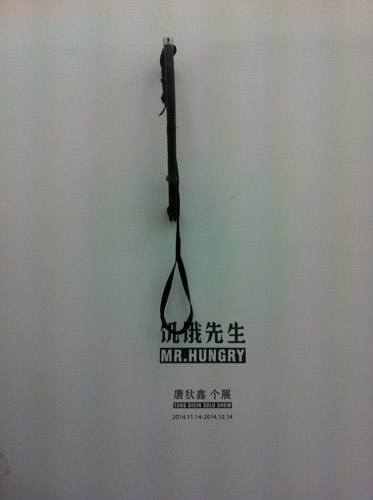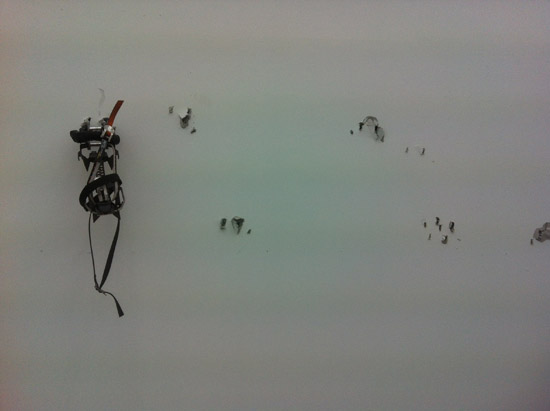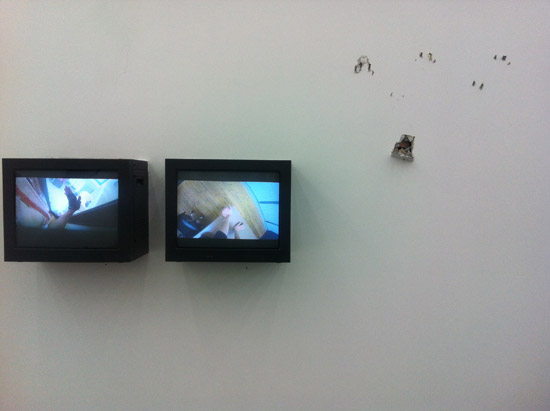 ————
Xu Zhen- Produced by MadeIn Company solo show at Shanghart Moganshan 50
Until December 26th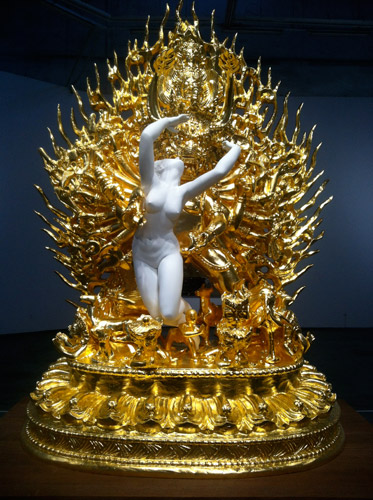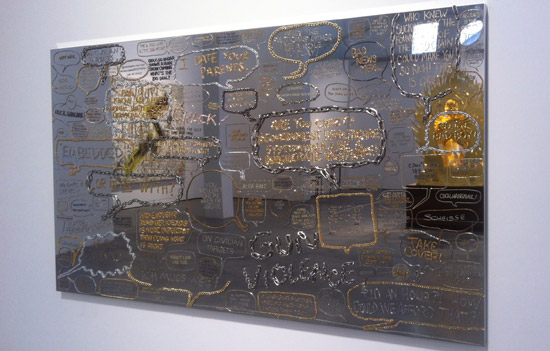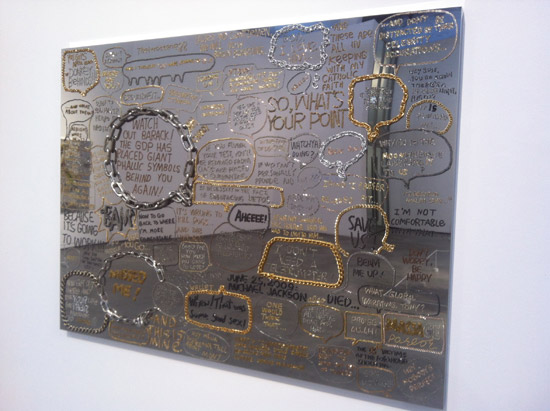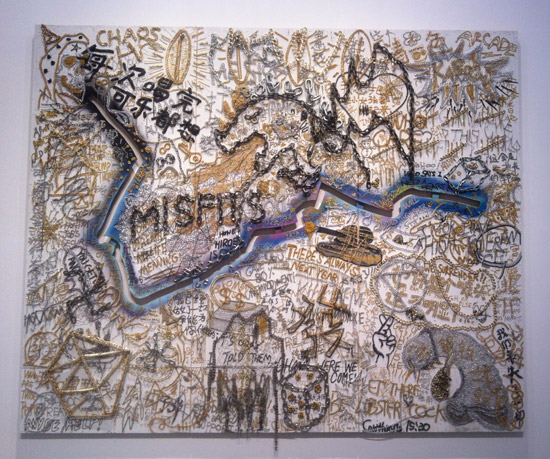 Published in :
Visual art
Tags:
2014
,
Aike Gallery
,
Antenna Space
,
He An
,
He Xiangyu
,
Liu Chuang
,
Ren Space
,
Shanghai Biennale
,
Sun Xun
,
Tang Dixin
,
Wang Wei
,
Xu Zhen