Tottaly Happy 非常高兴 by Tian Gebing a German-Chinese co-production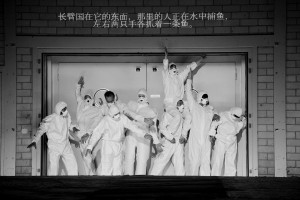 "Mass" : an ultimate evocation and threat powerful associations. For example "The masses see clearly", was one of Mao Tse Tung's countless slogans from the 70s: both an evocation and a threat. "Mass" touches on traumatic experiences in China and Germany in equal measure, from different perspectives. What memories misunderstandings, linguistic confusion and associations arise when German actors encounter Chinese dancers to approach this theme together?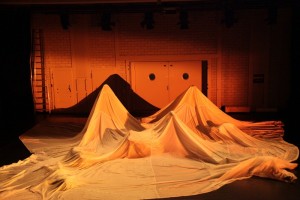 On co-operation with the Goethe-Institut China, a German-Chinese production has arisen, directed by Tian Gebing and with five performers from the Münchner Kammerspiele and Paper Tiger Theater Studio receptively. The title of this theatre project, "Feichang Gaoxing – Tottaly Happy" was the unanimous answer of a randomly chosen group of young Chinese to the question of the defining feeling at a formative mass experience.
The show will be performed from October 2nd until November 1st at the Münchner Kammerspiele in Munich. (On October 2nd, 7th, 8th, 13th, 17th, 18th, 22nd, 30th, 31st and November 1st at 8pm) . At most of the performances there will be an introduction of the dramaturge and on October 13th and 30th there will be discussions with the audience, the director and the actors after the performance. On October 18th and November 1st there will be panel discussions with renowned guests. Topics are the contemporary theater in China and the issue of mass and individual.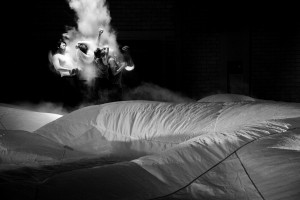 Director: Tian Gebing
Stage design: Tian Gebing, Teresa Vergho
Costumes: Teresa Vergho
Music: Song Zhao
Light: Christian Schweig
Dramaturgy: Jeroen Versteele, Christoph Lepschy
Cast: Katja Bürkle, Lian Guodong, Gu Jiani, Marie Jung, Christian Löber, Edmund Telgenkämper, Kristof Van Boven, Liu Xiangjie, Wang Yanan, Gong Zhonghui
All photos credit: Liu Yin
About the show:
"The preparations for this corporate work already began in early 2013 with talks and discussions in Beijing. A first workshop with dancers of PAPER TIGER and actors from Muenchner Kammerspiele under the direction of Tian Gebing took place in June during our "Relations Festival". A second workshop followed in December 2013 in Munich, too. At that time the group was established.
The creation started in August 2014 with a two-monthly rehearsal period in Beijing. Since September 10th it gets rehearsed at the Spielhalle for the opening night. Could you imagine which memories, images, language confusions and body worlds arise from the encounter of Chinese dancers and German actors who are dealing with the topic of human mass?" By Johan Simons Münchner Kammerspiele Artistic Director
Tian Gebing was born in Shaanxi province and graduated from the Central Academy of Drama. He has been involved in Beijing independent theater since the late 1980s, and in 1997 he founded the Beijing Paper Tiger Theater Studio. Since 1998 Tian has made a series of theatrical pieces inspired by contemporary China, using humor and cruelty to disturb and provoke official, classic, and commercial theater. Starting with his early works, Tian has blended elements of visual art with theatrical and non-theatrical scenes alike, combining complexly wrought scripts with improvisation and non-professional performance. As an independent dramaturge, director, writer, and curator, he has performed in Shanghai, Beijing, Shenzhen, Hong Kong, Singapore, Tokyo, Berlin, Antwerp, and Zurich. Currently, Tian and his team from the Beijing Paper Tiger Theater Studio are touring six cities in the Netherlands with his work Reading. He will later be in Munich to rehearse his large-scale theatrical research project The Masses: Totally Happy at the Munich Kammerspiele.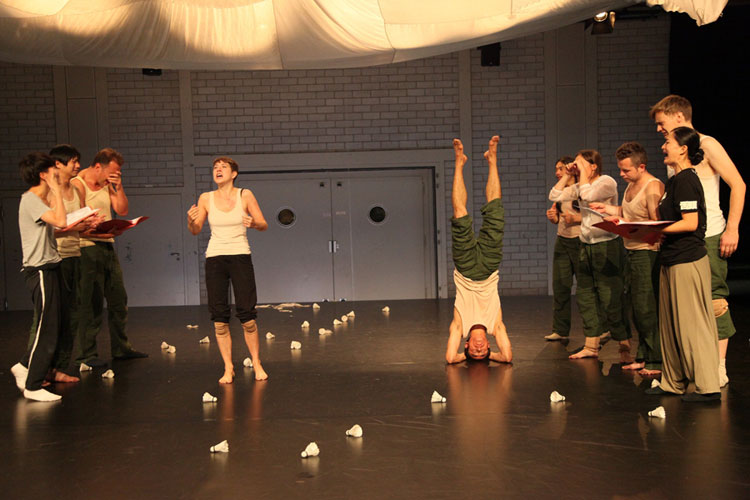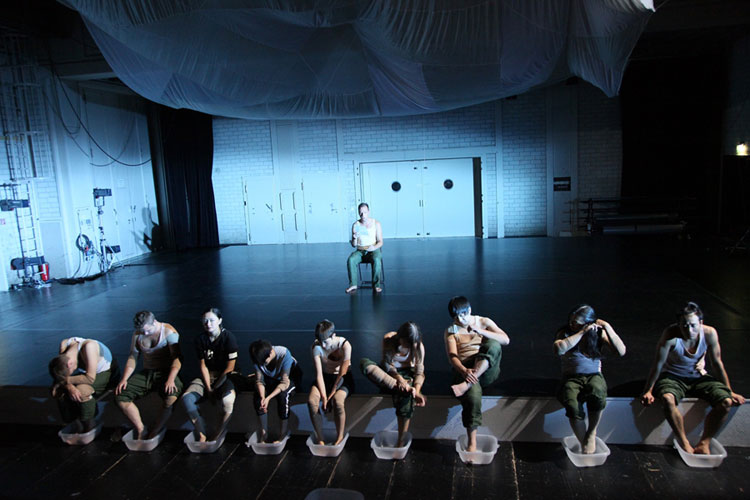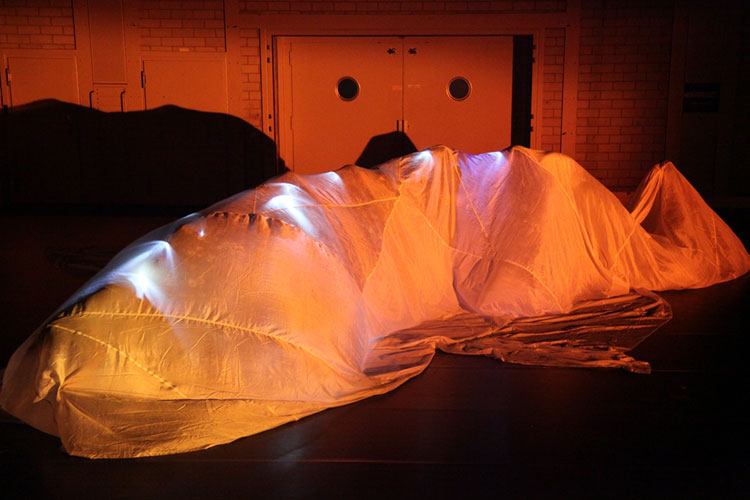 Photos during rehearsal at the Münchner Kammerspiele in Munich. All photos Credit: Liu Yin