Villa Macumba at Villa Arson curated by David Ancelin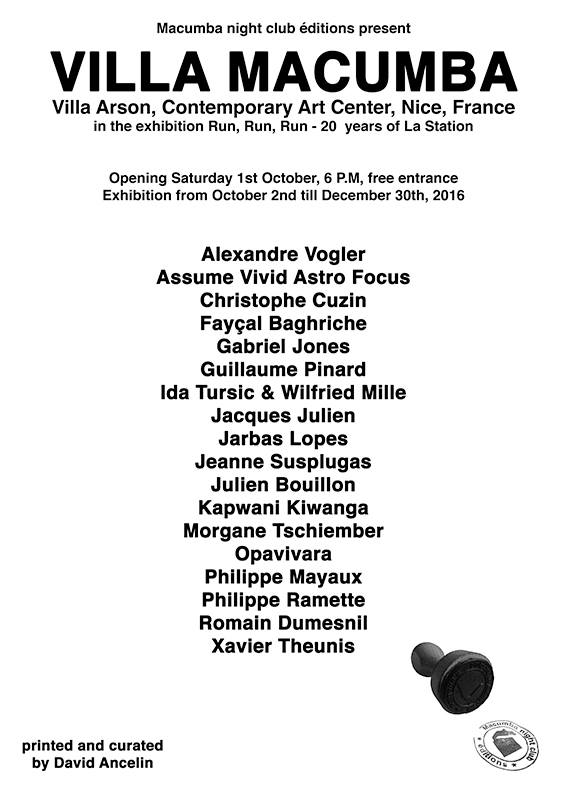 As part of Run, Run, Run – 20 years of La Station exhibition, Macumba night club  presents Villa Macumba at Villa Arson in Nice. The exhibition consists of limited silkscreen editions printed by David Ancelin and created and signed by Alexandre Vogler, Assume Vivid Astro Focus (Eli Sudbrack and Christophe Hamaide-Pierson) , Christophe Cuzin, Fayçal Baghriche, Gabriel Jones, Guillaume Pinard, Ida Tursic & Wilfried Mille, Jacques Julien, Jarbas Lopes, Jeanne Susplugas, Julien Bouillon, Kapwani Kiwanga, Morgane Tschiemer, Opavivara, Philippe Mayaux, Philippe Ramette, Romain Dumesnil and Xavier Theunis. The show is curated by David Ancelin.
Below some exhibition views at Villa Arson Nice. The show is on until December 30th.
More information and more editions on Macumba Night Club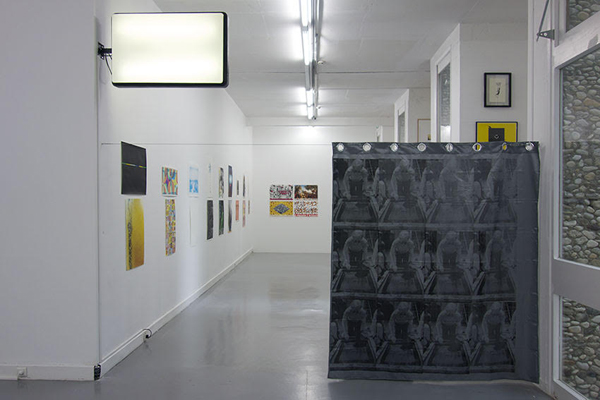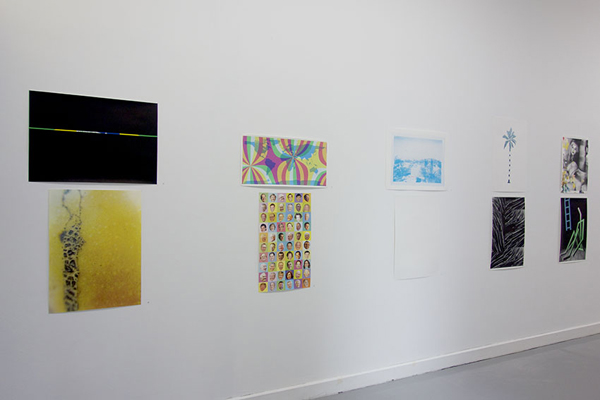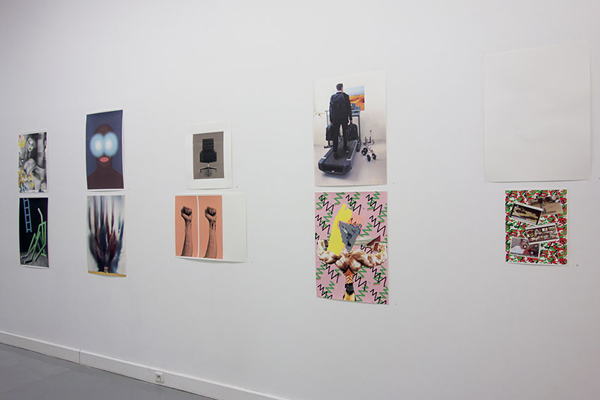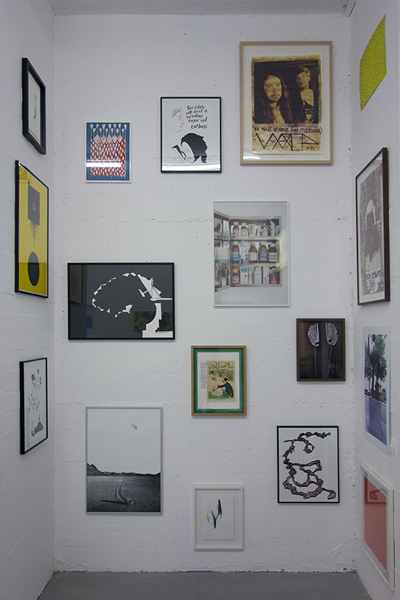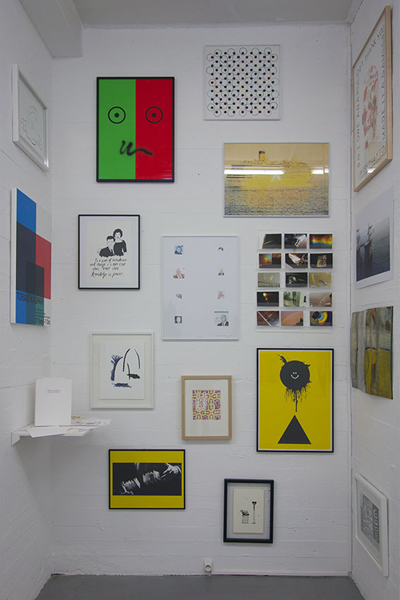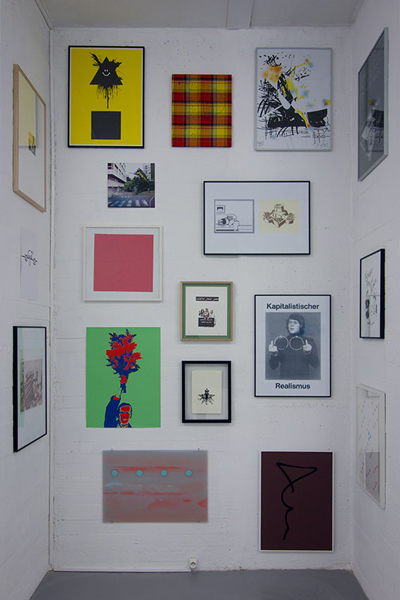 With a special selection of works by Brazilian  artists: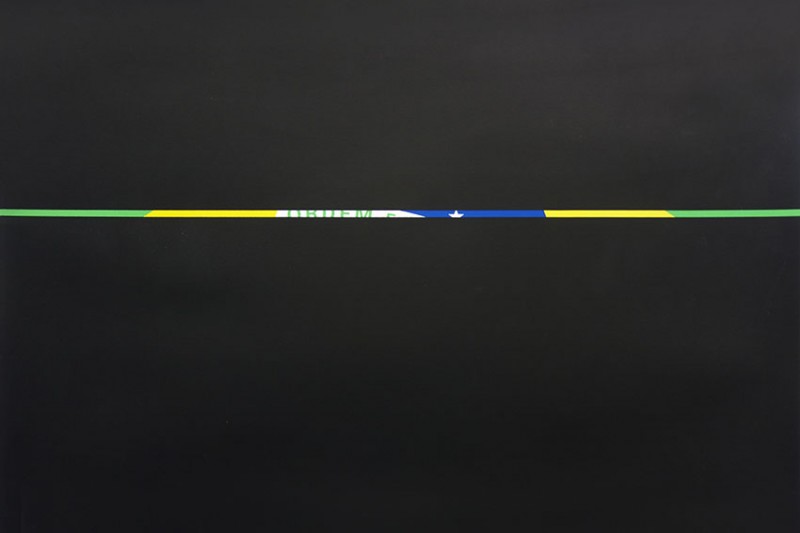 Alexandre Vogler, Espreita / Coup, 2016, 70x50cm, 20 ed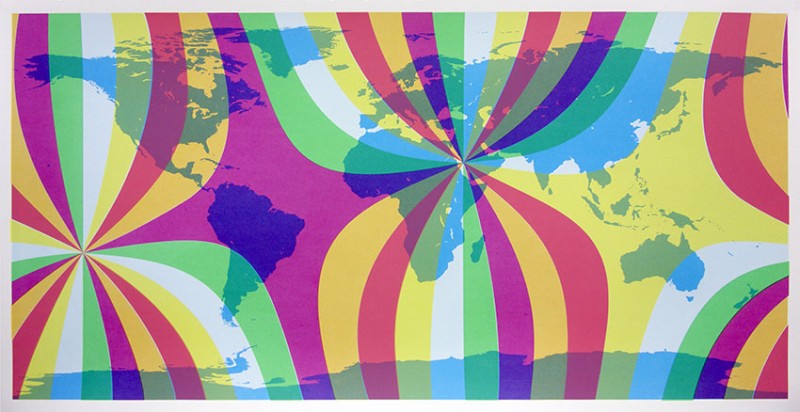 Fayçal Baghriche, Qibla, Qiblah, Qibleh, Kiblah, Kible or Kibla, 2016, 35x70cm, 30ed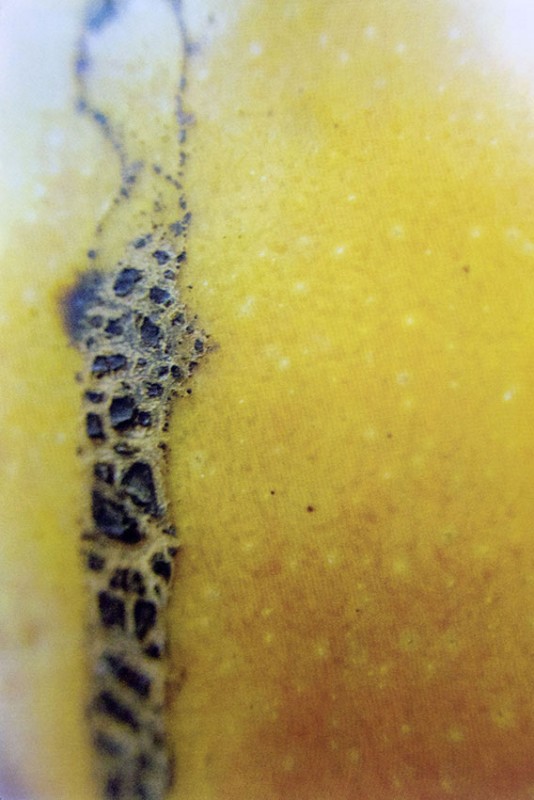 Jarbas Lopes, Skin, 2016, 70x50cm, 35 ed
All images © David Ancelin