Yan Heng solo exhibition in Paris
Yan Heng, De la peinture, exhibition view at Galerie Sator
In 2012, "La Botanique du Rêve" was Yan Heng's first solo exhibition in the West, which was hosted by Galerie Sator. At that occasion the european public discovered the 30 years old painter's artworks and his singular and dream-like style. During four years, Yan Heng continued his pictorial experience, regularly showing his works in China, Singapore, Japan and Korea, while developing a style getting closer to installation. His canvases are now part of installation, that consists of different objects and tridimensional elements creating a new relation to space, which allows the artist to pursue further his pictural quest. For his second exhibition at Galerie Sator, Yan Heng chose to come back to the "pure" exercice of painting, to the pleasure of painting, as he defined it himself.

The woman worker, 400x150cm, oil on canvas, 2016, (details) courtesy of the artist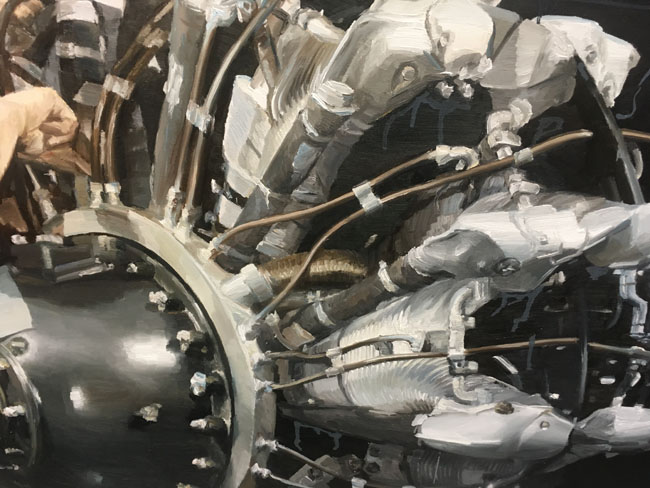 The woman worker (details) 
Born in 1982 in Jinzhou, Liaoning province, Yan Heng lives and works in Beijing. He is graduated from the painting department of Lu Xun Art Academy in China.
He regularly shows his work in Asia (Beijing, Hong Kong, Taipei, Séoul, Shanghai…) in galeries (Arario, Antenna Space, Tang Contemporary…) fairs (Hong Kong Art Basel, Art Stage Singapore, Art Fair Tokyo, Art Taipei…) or in art institution (Hive center for contemporary art, Iberia Center for Contemporary Art, Shenzhen Art Museum, Chengdu Blue Roof Museum, Times Art Museum, Shanghai No.800 Art Museum…). His works are part of several private collection in Asia and France.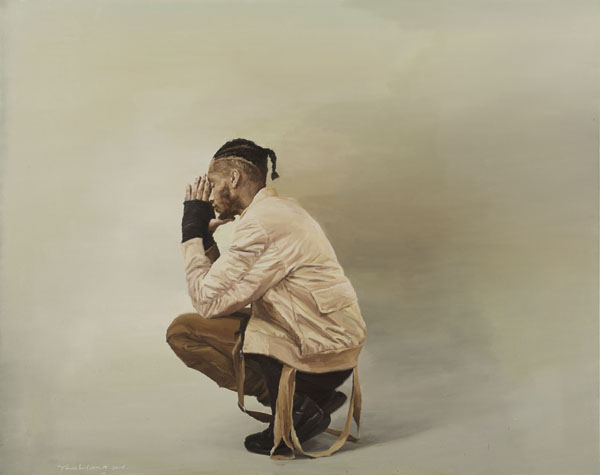 The squatting Man, oil on canvas 150x120cm 2016 courtesy of the artist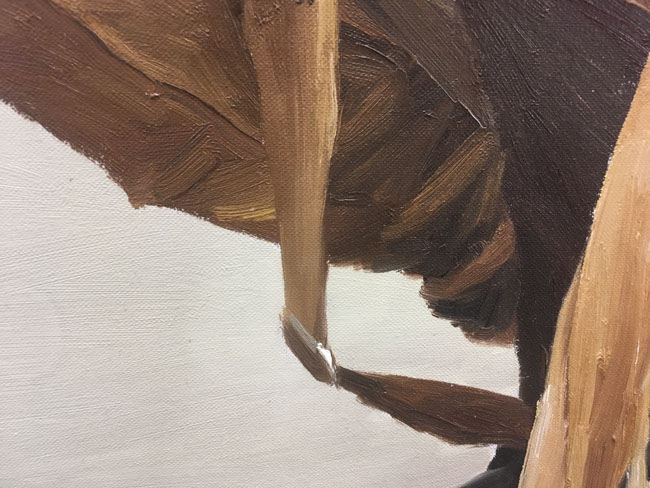 The squatting Man, details
The exhibition is running until November 12th.
Invited by Vincent Sator to take part in the project, I was in charge of the coordination with the artist and participated to the project design and implementation.
If you want the PDF of the exhibition or any information about Yan Heng's works feel free to contact us: contact@china-art-management.com